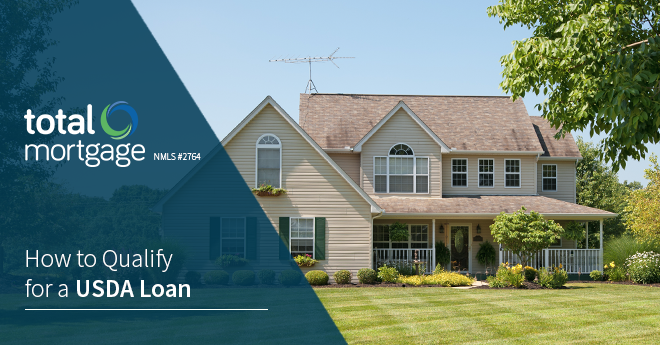 You don't have to be a farmer to get a mortgage from the US Department of Agriculture with no down payment and a very attractive interest rate. You just need to live in a rural, semi-rural, or even a qualified suburban area and meet income requirements. In fact, 97 percent of the geographic United States is eligible.
USDA's Rural Development Service offers three kinds of housing financing: Single Family Guaranteed Loans, Single Family Direct Loans and Single Family Repair Loans and Grants.
Single Family Guaranteed Loans
These require no down payments and can be used to buy, refinance, build, rehabilitate, improve or relocate a dwelling. Closing costs and reasonable or customary expenses associated with the purchase may be included in the transaction.
Rates on USDA guaranteed loans tend to be lower than FHA and conventional loans. For a buyer with average credit scores, USDA mortgage rates can be 100 basis points (1.00%) or more below the rates of a comparable conventional loan.
To qualify, you must live in an approved area—rural areas with populations less than 35,000. However, many outlying suburban areas are eligible for the program.
Borrowers also must have household incomes that are "moderate or low" for the particular area where you live. To find out whether you meet location and income qualifications, look up your address or town market here.
Guaranteed loans also require mortgage insurance. For purchases and refinances, a 1.00% upfront MI fee is due paid at closing, based on the loan size, and a 0.35% fee, based on the remaining principal balance, is due annually.
Homes must be primary residences and buyers must be US citizens who can demonstrate the ability repay the loan. The maximum percentage of a person's gross income allowed for all monthly housing costs is 29% and the highest ratio of income to the total monthly payment to meet all debt payments is 41%. Minimum credit scores should be 640 or belter.[1]
Total Mortgage is a qualified USDA lender. To find out more or apply for a guaranteed loan or a repair loan discussed below, just contact your local Total Mortgage office.
Single Family Direct Loans
These aren't really loans; they're subsidized grants that reduce the mortgage payment as low as 1 percent for a short time. Borrowers are required to repay all or a portion of the payment subsidy received over the life of the loan when the title to the property transfers or the borrower is no longer living in the dwelling. No down payment is required.
The adjusted family income determines the amount of assistance. Qualified areas are the same as for guaranteed loans (above). Go to this list of income levels to see if your annual household income based on your family size qualifies as you as low or very low income in the area where you live.
To get a direct loan, you must be unable to obtain a loan from other resources on reasonable terms and conditions. The home must be your primary residence and be 1,800 square feet or smaller and not exceed the local area loan limit in value.
To find out more or to apply, contact your state USDA Rural Development office.
Single Family Housing Repair Loans and Grants
These provide loans to very-low-income homeowners to repair, improve or modernize their homes or grants to elderly very-low-income homeowners to remove health and safety hazard.
The maximum loan is $20,000, and the maximum grant is $7,500. Loans and grants can be combined for up to $27,500 in assistance. Loans can be repaid over 20 years, and the loan interest rate is fixed at 1%.
Applicants must be the homeowner and occupy the house, be unable to obtain affordable credit elsewhere and have a family income below 50 percent of the area median income. For grants, owners must be age 62 or older and not be able to repay a repair loan.
Qualified areas and local very low-income levels are the same as those for direct loans (above).
To more information or to apply for a loan, contact your local Total Mortgage office.
[1] http://ncfhaexpert.com/usda-loans/your-usda-home-loan-might-not-really-be-approved-anymore/

---
Filed Under: Cash-Out Refinance