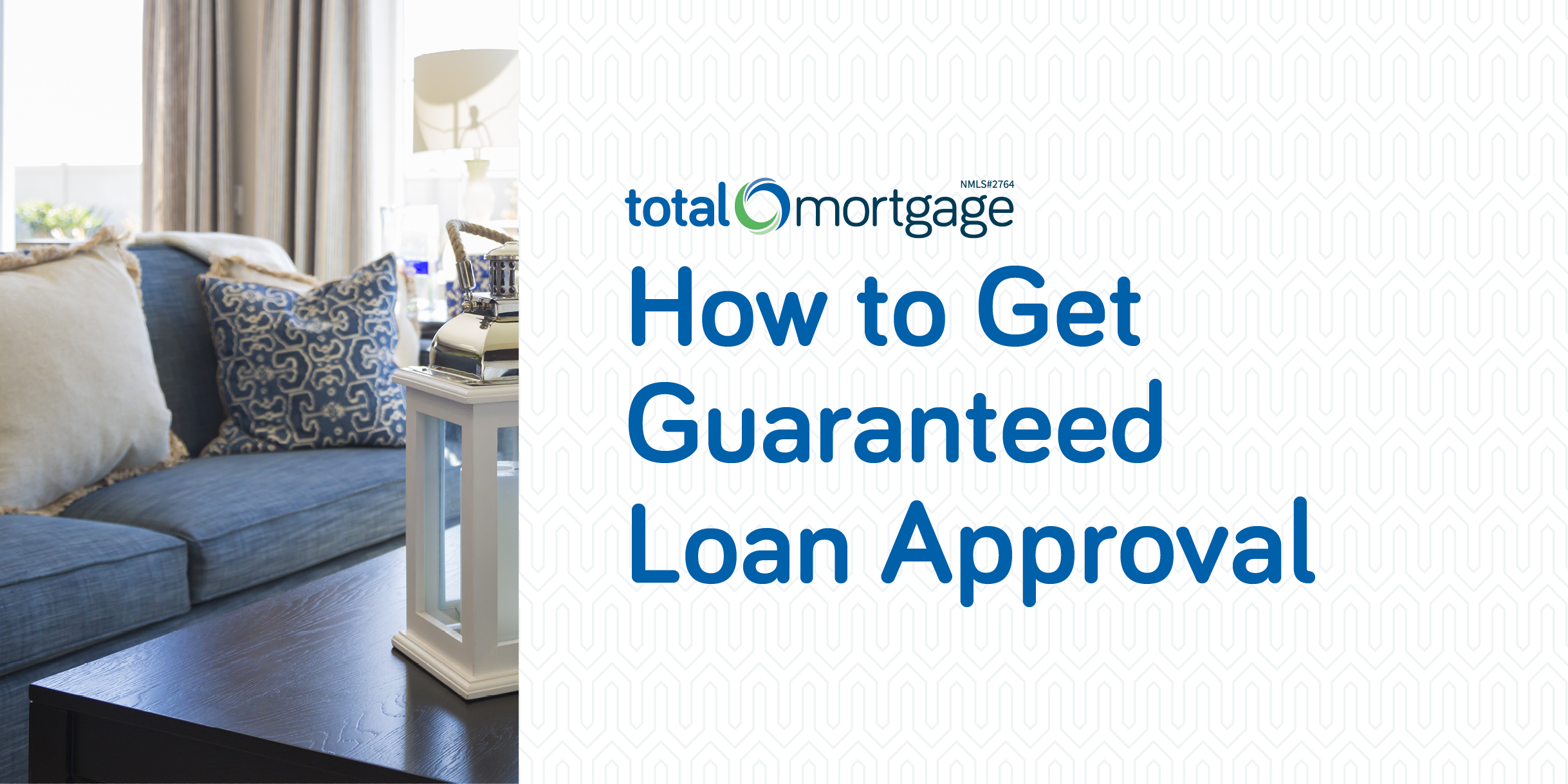 Guaranteed home loans offer more people a chance at homeownership, but can everyone qualify? Guaranteed loan approval depends on the type of loan you're applying for and your mortgage lender, but many borrowers can qualify for a guaranteed loan even if they don't have the cash reserves or an impressive credit score.
What Is a Guaranteed Mortgage Loan?
A guaranteed mortgage loan is a home loan that a third party guarantees or assumes responsibility for if the borrower defaults on the loan. In many cases, a guaranteed loan is backed by the U.S. government as a VA loan, FHA loan, or USDA loan.
Because the government will purchase the debt and assume all debt obligations, guaranteed loans reduce the level of risk for the lender. This allows lenders to offer greater flexibility with guaranteed loans.
How Guaranteed Mortgage Loans Works
According to the Consumer Financial Protection Bureau, 29.3% of home purchase loans in 2021 were backed by the federal government. Without guaranteed mortgage loans, fewer borrowers would be able to qualify for a home loan.
For each type of loan, the agency insures the loan amount. This protects the lender if the borrower defaults on the loan. This allows borrowers to get guaranteed loan approval with a lower interest rate even if they have a less than perfect credit score and little savings.
You can apply for guaranteed loans backed by the government directly through private lenders. Not all lenders offer these types of mortgages, so it's important to do some research on where you can apply for guaranteed loans.
Total Mortgage has mortgage experts standing by who work with lenders across the nation. Find a branch in your neighborhood today.
How a Get Guaranteed Loan Approval
A guaranteed loan can be offered by any third-party lender, but in the mortgage industry, most are offered by the Federal Housing Administration, the Department of Veterans Affairs, and the U.S. Department of Agriculture. Each agency offers different types of loans meant for different kinds of borrowers. Here's what you should know about guaranteed loan approval.
FHA Loans
FHA loans are backed by the Federal Housing Administration and were designed to give low to moderate-income families better access to homeownership. FHA loans have low down payment requirements and applicants can apply and get guaranteed loan approval even with a lower credit score.
FHA guaranteed loan approval criteria:
Borrowers can make a minimum down payment of 3.5% with a credit score of 580 or better. If a borrower has a credit score between 500 and 579, a minimum down payment of 10% is required.

Borrowers can qualify with a debt-to-income (DTI) ratio of 43%; however, some may qualify with a DTI as high as 50% if they have a higher credit score or more savings.

There are no minimum or maximum income requirements for FHA home loans.

Interest rates are typically lower on FHA loans, but this is not guaranteed by the government.
FHA loans require borrowers to pay a mortgage insurance premium (MIP) regardless of the down payment amount, upfront at closing and annually.

There are loan limits on FHA loans. The FHA limit for 2022 is $420,680 for single-family home loans and $970,800 for a single-family home loan in a high-cost area.

The property that is being purchased with an FHA loan must meet certain guidelines.

FHA loans may be viewed by sellers less favorably than conventional loans.

Borrowers could spend more over the life of the loan. The APR on an FHA loan tends to be higher compared to conventional loans.
VA Loans
VA loans are insured by the Department of Veterans Affairs and available to veterans, service members, and select surviving military spouses. If a VA loan borrower defaults on the loan, the VA guarantees a certain amount to the lender.
VA guaranteed loan approval criteria:
Borrowers must meet military service and discharge conditions set by the VA.

The VA doesn't require a certain credit score to qualify for a VA loan but most private lenders want to see a score of 620 or higher.

A DTI of 41% or lower is generally preferred.

VA loans require no down payment but if the purchase price of the home is greater than its appraised value, borrowers may need to pay the difference.

A property purchased with a VA loan must pass certain requirements.

Borrowers may be required to pay a funding fee, which ranges from 1.4% to 3.6% of the loan amount.
USDA Loans
USDA loans are insured by the U.S. Department of Agriculture and are meant for buyers with low to moderate incomes or those buying for the first time, but only in rural areas.
USDA guaranteed loan approval criteria:
USDA loans only apply to properties located in defined rural areas.

Most borrowers must have a credit score of at least 640. In some cases, the credit score requirement could be as low as 581.

The borrower must live on the property as their primary residence.

Household income cannot pass "115% of the median household income of the area in which the eligible house is located."

There is no minimum down payment requirement.

USDA loans have an upfront and annual fee which are a percentage of the loan's principal amount. This helps the USDA guarantee the loan.
Can You Get Guaranteed Loan Approval No Credit Check?
While government mortgages typically have looser credit requirements, the lender will still run a credit check to determine your eligibility.
Aren't sure whether or not you qualify for guaranteed loan approval? Check with each agency's guidelines and the different types of assistance available.
Apply for a Home Loan Today With Total Mortgage
If you're interested in a guaranteed mortgage loan, most are offered through the Federal Housing Administration, the Department of Veterans Affairs, and the U.S. Department of Agriculture. For guaranteed loan approval, make sure you follow each agency's requirements and your lender's underwriting criteria.
In the market for a new home? Total Mortgage's experts will be by your side from start to finish. Apply today with Total Mortgage and get a free rate quote.
---
Filed Under: Uncategorized