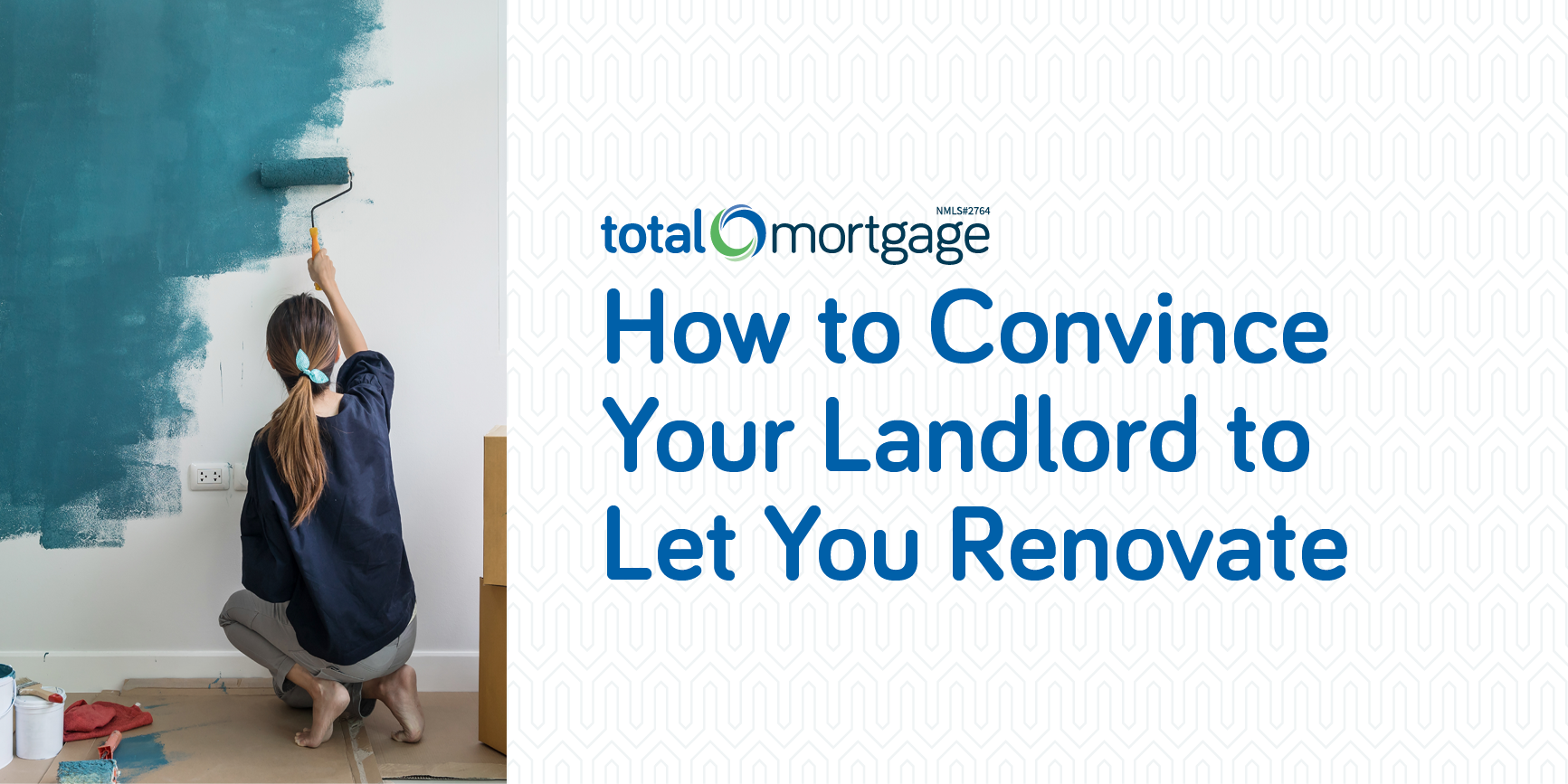 Renovating is great if you're a homeowner – but if renting is more your speed, updating and customizing your home will depend on what your landlord wants. With some proper negotiating, however, it is still possible to get the rental of your dreams.
In this article, we'll cover the best ways to convince your landlord to let you renovate.
Review Your Lease Agreement
Before talking to your landlord about possible renovations, be sure to thoroughly review your lease agreement.
Similar to a rental agreement, a lease agreement is a contract that allows a tenant to live in a property for a determined period of time. Most lease agreements are renewed every year, but the exact length will vary by landlord.
Most lease agreements also include a section outlining the extent of repairs and upgrades available for the property. While major renovations will likely be a big no-no, smaller changes like new paint are more reasonable. By reviewing your specific lease agreement, you'll be able to set expectations before even talking to your landlord.
Upgrades Your Landlord Will Go For
Every landlord is different, but they all share similar goals: attract good tenants, keep good tenants, and maximize rental income. Keep these things in mind as you prepare to negotiate for renovations – because anything that will ultimately benefit your landlord will increase your chances for success.
Let's break down a few examples of projects that will appeal to landlords.
Upgrades that will keep their property competitive. It's always in a landlord's best interest to keep their property positioned in at least the middle of the rental market. This means that upgrades like higher-speed internet, new air conditioning, and improved energy efficiency are all possible during negotiations.
Low-cost cosmetic fixes. Landlords like cheap ways to keep their tenants happy. Small cosmetic upgrades like new appliances, molding, or paint will give a property a fresh look and improve its appeal to future tenants – ultimately benefiting the landlord in the long run.
Improvements that will attract future tenants. Anything within reason that will provide long-term benefits to the landlord is possible when negotiating renovations. If you're a good tenant and have a positive relationship with your landlord, you may be able to negotiate more significant changes like new ceiling fans, counter tops, and more.
How to Negotiate With Your Landlord
Now that you've reviewed your lease agreement and have an idea of what renovations are possible, it's time to negotiate with your landlord. Negotiations are especially necessary for renovations that aren't allowed in your lease agreement – so be sure to review the following tips carefully.
First, timing is everything. Landlords will have a greater incentive to negotiate on cosmetic upgrades when you first sign your lease agreement or when the time comes for you to renew.
If payment becomes an issue, here are a few strategies to consider:
Offer to provide the labor if your landlord buys materials
Chip in to get higher-quality appliances
Offer to pay for the upgrades yourself in exchange for a discount on rent
Find comparable apartments with the upgrades you want and show the cost of rent to your landlord
Low-Risk Rental Property Upgrades
If convincing your landlord was a complete bust, you're not completely out of luck. There are plenty of ways to upgrade the look of your apartment without risking your security deposit.
Swap out fixtures. Light and sink fixtures are easy to change with the help of a quick video tutorial and they can have a big impact. The same goes for drawer pulls and handles on kitchen cabinets. Just make sure you save all the originals so you can switch them when you move out.
Use contact paper and removable cover options. There is a variety of temporary peel-and-stick options out there to cover up everything from ugly counter-tops and tiles to the dreaded rental beige walls.
Get some new shades. Most rentals come with cheap plastic blinds that block light and detract from the space. Remove them (and save them to put back up later) so you can put something up that looks better.
Your Homeownership Options With Total Mortgage
No matter what you do to improve your rental property, it'll always be just that – a rental that isn't truly yours. It may seem cheaper based on your immediate goals, but you'll always just be putting money in your landlord's pocket.
With homeownership, you can put your monthly payments back into your home and build real value that will help you over time. A mortgage may seem intimidating, but in many cases it can be just as affordable as your monthly rent. Check your loan eligibility for free and with no commitment today.
If you'd like to get in touch directly with a loan expert, find one near you. Total Mortgage has some of the most experienced loan professionals in the industry who would be happy to help with your unique situation.
---
Filed Under: Uncategorized