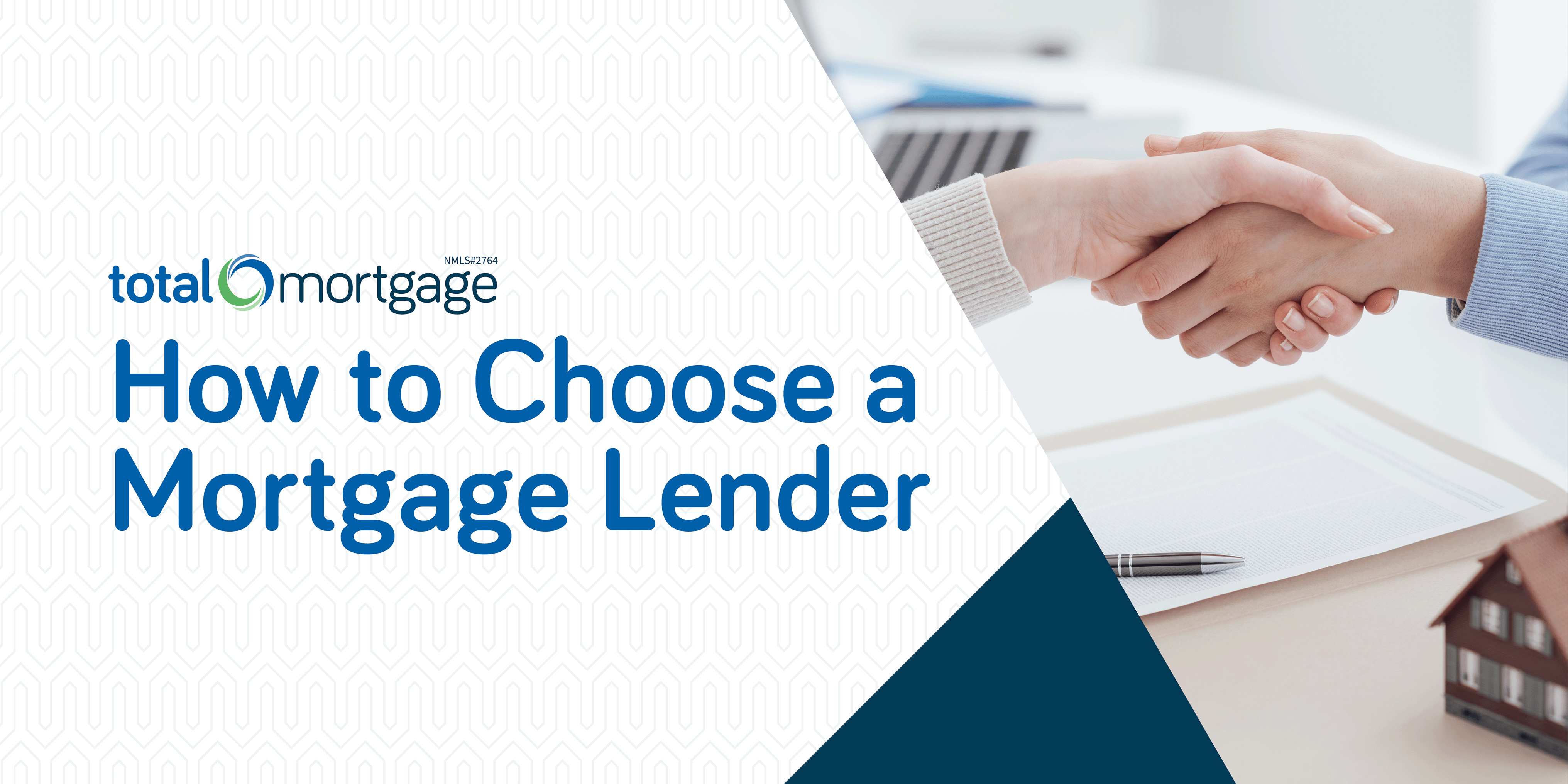 When you are house hunting, choosing the right mortgage lender can be just as important as finding your dream home. While some aspects of the home buying process are standard, there are nuances surrounding mortgage products and the terms that accompany them, so choosing the right mortgage lender to help you navigate this terrain is critical.
With several different types of mortgage lenders available, it helps to narrow down the field so that you can find one that best suits your needs. If you have been asking yourself how to choose a mortgage lender, keep reading because we will answer that question and more in this article.
How to Prepare Before Choosing a Mortgage Lender
Before approaching any mortgage lender, you can take steps to prepare for the homebuying journey. Even prior to seeking pre-approval status from a mortgage lender, you'll want to ensure that you are financially ready for this major investment.
Some of the steps you can take include:
Know your credit score. A good rule of thumb is to find out your credit score several months before attempting to choose a mortgage lender. For example, a conventional mortgage will require you to have a credit score of at least 620. Determine if your score needs improvement; the stronger your score, the better your mortgage terms will be. To improve your score, pay down any credit card balances, make payments in a timely fashion, and refrain from triggering any inquiries on your credit report by applying for more credit.
Save money for a down payment. When buying a home, the more money you have saved for a down payment, the better. Depending on the type of mortgage, the down payment threshold has historically been 20%, though if your credit score is strong enough, it could be as low as 3% of the home purchase price. With certain loans, including the USDA or VA mortgage, no down payment is required, but this is the exception.
Show stable income. No matter which mortgage lender you choose, they will want to see evidence that you have a steady income so that they can be confident you can afford your mortgage payments in the future.
Different Types of Mortgage Lenders
Before choosing a mortgage lender, it helps to understand the landscape, so you know what to expect. Below is a roundup of main types to help you when choosing a mortgage lender:
Traditional Banks: While many things have changed in the mortgage lending space in the two decades, financial institutions are one type of mortgage lender that has largely remained the same. You can still visit your local bank branch and apply for a mortgage loan the old-fashioned way, or you might be able to apply online. If you go this route, you will be given a loan officer to work with throughout the mortgage process.
Credit Unions: Like banks, credit unions can handle the mortgage process for you from beginning to end. To be eligible, you must be a member of the credit union, the criteria for which is generally to have some theme in common with other customers. For example, members might live in a particular region or have worked for the same employer.
Online Mortgage Lenders: Consumers are no longer limited to legacy financial institutions when choosing a mortgage lender. The rise of the internet and technology has paved the way for online mortgage lenders to enter the fray. If it is speed, agility, and efficiency you're after, online mortgage lenders could be the solution. Most of the mortgage application process unfolds online, and in some cases, mortgage lenders might even offer a digital closing.
Mortgage Lender Marketplaces: You might also come across platforms that serve as marketplaces. While these companies are not direct lenders, they act as brokers and match potential homebuyers with a list of mortgage lenders that might be suited for them.
Total Mortgage is a national lender with a local feel. We have branches across the country with local experts standing by to offer support and guidance on your journey to owning a home. Find a mortgage expert at a location near you today.
8 Questions to Ask When Choosing a Mortgage Lender
To ensure that you choose the right mortgage lender for you, you will have to do some of your own research. Prepare a list of questions to ask a mortgage lender before beginning the application process. Below is a list of questions to get you started:

How long will the mortgage application process take, from start to finish?
Will you be my point of contact throughout the entire mortgage application process? What is the best way to reach you if I need help?
Which parts of the mortgage process can I expect to take place online, and will I need to be there in person for the property appraisal and closing?
Do you recommend locking in the interest rate or floating the rate?
Locking in the rate secures a rate for you until the closing or the lock expires. Floating rates can change between the time you submit your application and sign on the dotted line of the mortgage.
When do I need to decide whether I want to lock in the rate? What happens to the rate if the closing date is delayed?
Will I need to purchase private mortgage insurance (PMI)?
Generally speaking, if the down payment is less than 20% of the purchase price, mortgage lenders will require homebuyers to purchase PMI as a safety net if the borrower defaults.
What is the cost of the mortgage?
When choosing a mortgage lender, compare the interest rates across the board. While it might be tempting to go for the lowest rate, additional fees could offset those savings. After submitting an application, ask any potential mortgage lender for a loan estimate so you can make an accurate comparison. You should receive a loan estimate within three days of submitting your application.
Do you offer mortgage points?
Mortgage points, also called discount points, could be an incentive to choose a particular mortgage lender. They allow homebuyers to pay some of the loan interest upfront to the lender in exchange for a lower interest rate, resulting in a lower monthly payment to the mortgage lender.
ConclusionNow that you know what to look for when choosing a mortgage lender, apply at Total Mortgage today. We are a mortgage lender that can do it all —delivering the service and integrity of a financial institution with attractive rates and a product selection that rivals that of the big banks.
---
Filed Under: Uncategorized