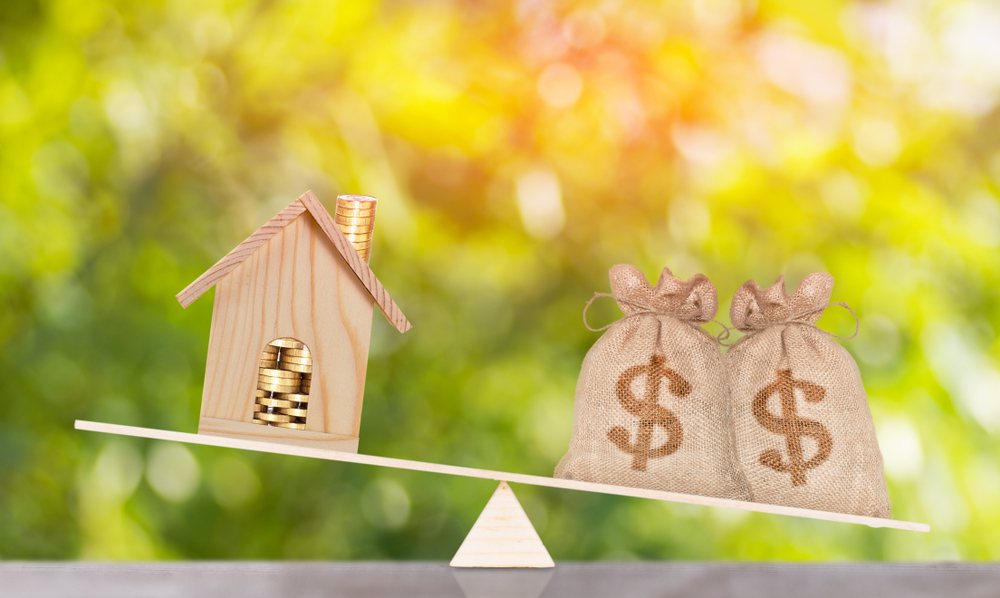 Buying a house is an excellent investment. You might plan to live in a starter home for a few years to build equity, and then move into another place using proceeds from the sale as your down payment. However, life doesn't always go according to plan. And since there's no way to predict the housing market, there's always a chance that home values will decline and rob you of much needed equity.
Declining property values can trigger an upside down loan — which is when you owe more than the property's worth. Once you're in this situation, selling a house becomes practically impossible. Sometimes, the only option is to wait for home values to increase; but while you're waiting, there are steps you can take to start rebuilding your home equity.
1. Make larger principal payments each month
Equity is the difference between your home's value and what you owe the bank. And if you want to build equity faster, increasing your mortgage payments each month is a good start.
Each mortgage payment pays down your principal balance and interest charges. In the early years of a mortgage loan, a larger percentage of monthly payments go toward paying down the interest. However, if you increase monthly payments and make extra principal payments, you can pay down your mortgage sooner. Adding as little as $100-$200 a month to each payment can reduce the principal balance by as much as $2,400 a year.
2. Plan home improvement projects
Unless you purchase a new construction home, chances are the house you buy will need some improving. And fortunately, several improvements add value to your property.
Kitchen and bathrooms typically sell homes. For that matter, if these spaces in your home are dated or simply unattractive, a partial or full remodel can modernize the space plus increase your home's value. Likewise, adding extra square footage to the house raises the property value. You might finish the basement and convert it to a bedroom, an apartment, family room or a game room; or you can add another room on the main level or build a temperature-controlled sunroom for bonus living space. Other updates also increase home values, such as new windows, a new roof and new floors.
3. Curb appeal
Many people focus on the interior of their home and completely neglect the outside. But if you're looking to increase your home's value, curb appeal shouldn't be overlooked. The outside of your home is a person's first impression of the property. And when appraisers assess the value of any property, they also take note of the landscaping and condition of the exterior. New vinyl siding, a new deck and a manicured, de-cluttered lawn adds to the overall condition of your property.
Final Word
Home equity increases over time, so you'll need to be patient. However, if you submit larger monthly payments, complete home improvements and improve the outside of your property, these efforts can give your equity the boost it needs, and when you're ready to move, you might be able to sell at a price that yields enough profit to put down on your next place.
---
Filed Under: Borrower Tips, Homeowner Tips, Housing Market, How-to
Tagged with: building equity, equity, home equity