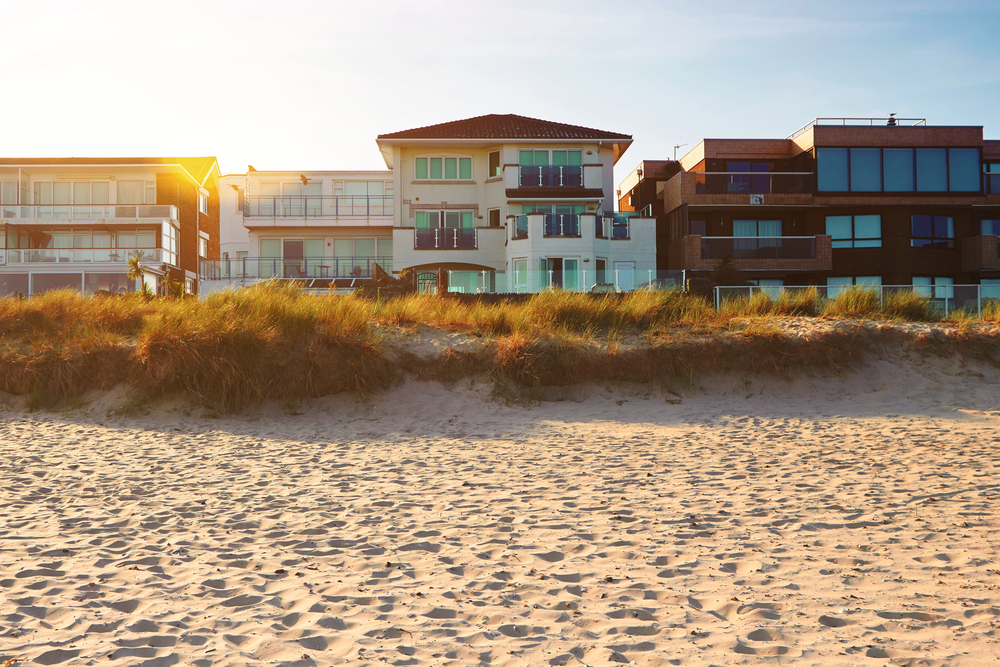 With many of us looking forward to our summer vacations, one of our favorites places to do so is at our second home. Whether it's an airplane ride or a quick drive away, these escapes can be priceless. But for some, owning this additional dwelling may still be a dream. However, it doesn't have to be as the market has recently been looking good to make this a reality.
Take a look at these favorable reasons to buy that second home.
Favorable Home Price Recovery Rate
Many of us long to be snowbirds and this includes purchasing homes in Arizona, California and Florida. Fortunately, the home price recovery rates in these states have stayed with the national recovery numbers, according to the Federal Housing Finance Agency.
In addition, when comparing the price indices for these three coveted states to national averages, they have shown that Arizona and California have regained approximately one third of their home price peak to trough losses. Florida, on the other hand, has remained behind as it has only recouped around 18 percent since its bottom fell out. However, this has led to a positive: the sunshine state has represented the biggest single share for second mortgage originations since 1998 (17 percent).
Yes, buyers can invest there at rock-bottom prices. The other two states have great offerings as well and this has also come as financial assets have recovered more quickly than home prices, further providing opportunities to buy now.
Interest Rates Remain Low
Along with favorable home prices, by historical figures, interest rates are still low. According to Freddie Mac data, on 30-year mortgages, they remain about half of the 8.36 percent average dating back to 1971.
Also a plus, housing affordability is still 25 percent higher than average when we rewind back to 1986. Marry these factors together and the second-home market is alluring as it recovers.
Edward Achtner, a Bank of America regional sales executive managing Northern California and Oakland markets, said via Bankrate.com, "What our customers tell us, and what the data tell us, is that for an individual who is well-qualified and who clearly wants to purchase that second home, this is an outstanding time to buy."
These buyers also have money to spend whether its cash or from their assets.
Buyers Have Money to Spend
So who are these happy second-home buyers?
They are most likely between 45 and 64 years-old, according to an April housing report by Fannie Mae and have been further characterized as 47-years-old in a two income-earning home. They have money to spend as this group also tends to have more financial assets.
As the market has improved, they may either sell some of them to purchase that second home or use income from other assets to help fund the expenses from a second mortgage.
There's also cash for some of these older, affluent buyers. They have it on hand and will use it for this purchase. This isn't anything too new as the National Association of Realtors has noted that between 2009 and 2013, 38 percent utilized cash while the other 62 percent used a mortgage.
And here's further support for this older group: their desire to buy a second home in unlikely to wane. Between next year and 2060, this population is growing at a slower rate as compared to the total adult numbers. By having the expectation their current investment patterns won't change, second homes should still have a strong presence in the residential housing market.
Fannie Mae noted, "As the population continues to age, we expect people to continue to use their savings to buy second homes, thereby contributing to a segment of the mortgage market that will continue to grow in the years to come."
With all these positives, now do you see yourself as ready to buy that second home?
Are you looking to refinance your current mortgage or buy a new home? Rates are close to the lows of the year, and you may be able to lock in a low rate for many years to come. Call us today to get a free rate quote or to speak with one of our licensed mortgage professionals.
---
Filed Under: Housing Market
Tagged with: credit, home buying, interest rates, investment, lenders, money, Mortgage, Mortgage Rates, real estate property, second home