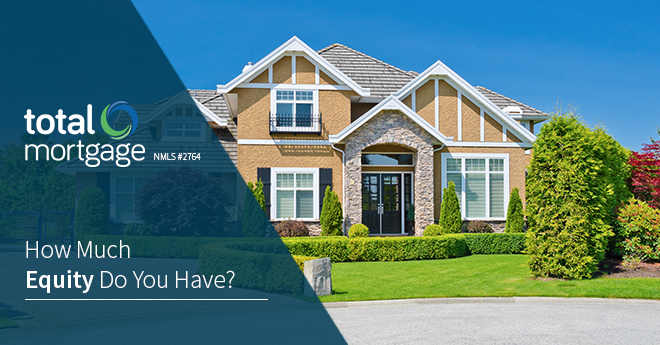 When people talk about housing being a good investment, they are referring to the profit that accumulates over time as home values rise. It's called equity, and it's easily calculated by subtracting the principal that you owe on your mortgage from the value of your home.
Your principal is easy to determine. Every month with your mortgage invoice, your lender sends you an accounting of the principal you still owe. Finding out what your house is worth is the tricky part.
Prices vs Values
Unlike other assets you own, such as securities or commodities, every home is unique. Location, condition, age, bedrooms, and lot size are some of the major factors that affect value. On the other hand, market forces like foreclosures, inventory shortages, or high levels of demand that create multi-bid situations have a huge impact on prices, but a limited impact on values.
Prices, like the numbers you see reported in the news, are from recent sales—only on about 3 to 4 percent of all single family homes in a given market. The other 97 percent of homes are also changing value based on market trends, but each home changes value at a different rate. Also, sales price reports cover large areas and hyperlocal trends resulting from the local factors like the construction of a new highway, the opening of a new shopping center or a rising crime rate are often below their radar.
Despite the old adage, houses are not necessarily worth what someone will pay for them. Lenders require appraisals to determine the value of a home and they limit the amount of the mortgage they will approve based on the appraisals.
Appraisers base their valuations on "comps"—recent sales of comparable properties. Sales contracts between buyers and sellers often are often higher than the appraisal, especially when sales prices in a market are rising, causing buyers to scramble for additional cash or risk losing their chance to buy the home.
At the end of the day, for the majority of buyers who finance their purchases, valuations based on appraisals rather than local sales prices determine what a house is worth
How to Determine Your Home's Value
Web site AVMs. A number of sites offer services that give you a value when you enter your address. These are based on algorithms called "automated valuation models, or AVMs. Like any other computer model, the results they deliver are only as good as the data they access.
Try several of them. The results will vary by tens of thousands of dollars. AVMs are good for getting a start on valuing your home by giving a sense of the range that the actual value might fall.
More importantly, use the AVMs over time to get a sense of the direction that your home's value is moving. Houses don't change direction frequently—perhaps every 18 months or so. Discovering whether it is appreciating or depreciation help you anticipate its value months into the future.
"Big Data" Indexes. Using big data techniques, several real estate analytics firms have actually aggregated valuation data on as many as 100 million homes and developed statistical formulas based on repeat sales and comparable sales to update their valuations. These valuations are based on house-specific data rather than the computer models used by AVMs, so they may be more accurate.
However, even the best index can't evaluate the condition of your house. Some valuation sites offer you the opportunity to alter your valuation based on condition, but it's hard to assess how impartial owners are.
Appraisals. If you really want to know what your house is worth, the best way to find out is still to have it appraised by a licensed professional. If you are planning to refinance or to sell, a professional appraisal is worth the $500 or so that It will cost.
A tip: have your house appraised when you need the information, since appraisals begin to lose their accuracy in six months, or even less in volatile markets. Also, even if you have your own appraisal done, your buyer's lender will probably order their own.
---
Filed Under: Borrower Tips, Housing Market
Tagged with: equity, home equity, house price vs house value, how much equity do I have, how much equity do you have, how to determine equity, how to determine home value, price vs value, what is equity