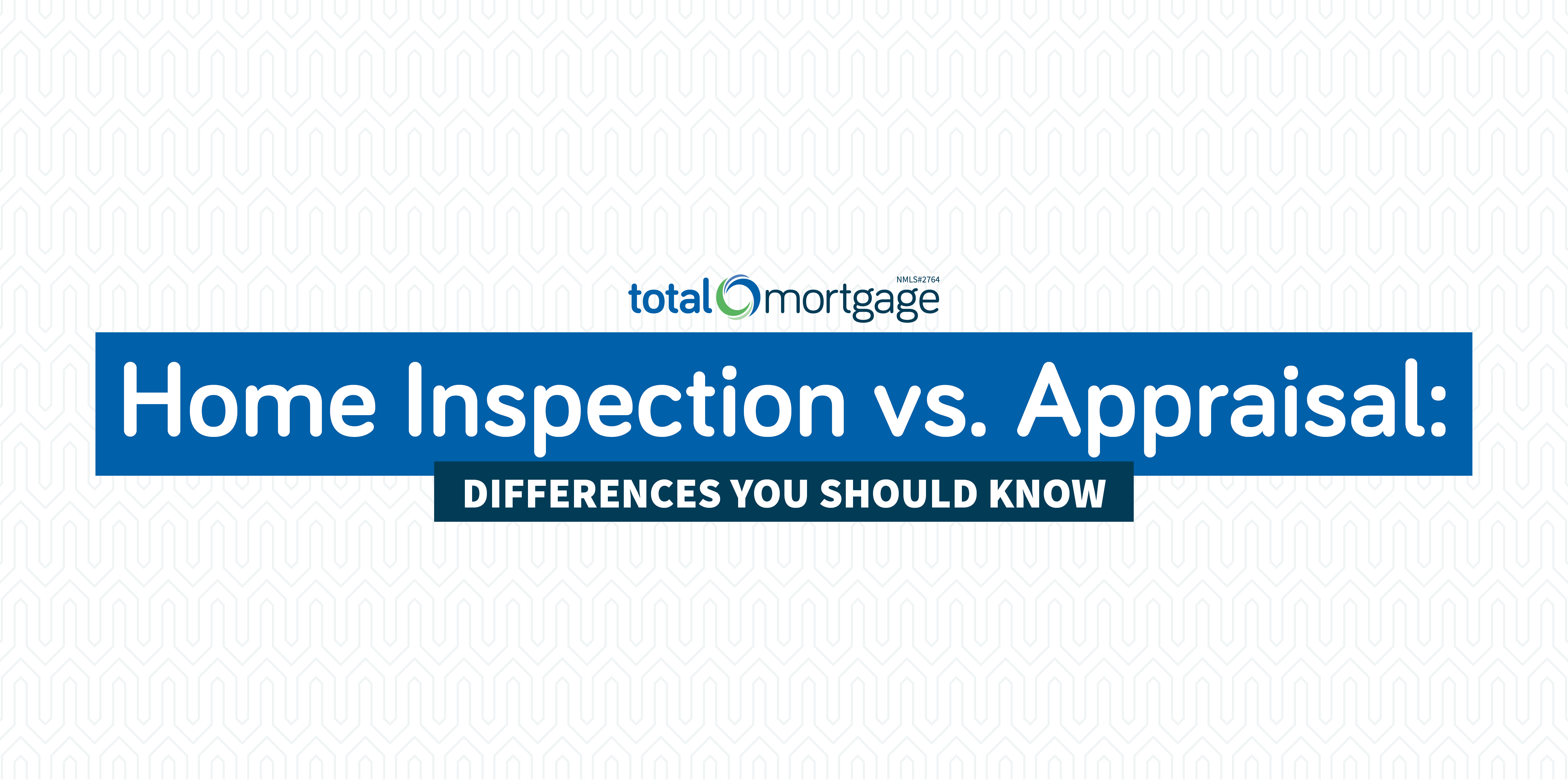 Home inspection vs. appraisal is a common and important topic for new homebuyers – but how are they different?
While each serves its own purpose, both provide useful information to buyers, sellers, and lenders. In this article, we'll explain the differences between a home inspection and a home appraisal and why they're important for anyone looking to make a purchase.
Inspection vs. Appraisal Overview
Before we dive into each, let's look at a quick overview of home inspections vs. home appraisals. After all, it's easy to get them mixed up – but once you're familiar with the details, you'll be one step closer to a more successful home-buying journey.
Here's an easy way to remember things:
A home inspection is thorough and optional, focusing on the overall

condition

of the home.
A home appraisal is general and focuses on the overall

value

of the home.
Home inspections and home appraisals both involve a licensed third party visiting your home, but their functions are significantly different. While we'll always recommend getting a home inspected, it's still an entirely optional step. Home appraisals, on the other hand, are required by lenders and could ultimately affect your final price.
As always, Total Mortgage loan experts are available to answer your questions and assist throughout the process.
Now that we've covered the basics, let's move on to the finer details of home inspections vs. home appraisals.
What is a Home Inspection?
Simply put, a home inspection is when a licensed inspector visits a property to examine it for issues. This is often a precautionary step during the home-buying process that ensures the home is physically up-to-date and ready for a new owner.
Issues found during a home inspection, however, could make or break the deal. This is usually because of something called the home inspection contingency, which is a real estate contract clause stating that the deal is contingent (or dependent) on the results of the inspection. For example, if an inspection comes back with glaring issues that the seller refuses to fix, the home inspection contingency clause could allow the buyer to back out of the deal entirely.
With the consequences of a bad home inspection in mind, let's look at some of the things inspectors will look at:
Foundation
Exterior walls and roof
Plumbing
Electrical systems
Interior walls and ceilings
HVAC systems (heating, air conditioning, etc.)
Any potential safety hazards
This is not an exhaustive list – so if you're looking to sell and need an inspection, make sure that your home is market-ready from the start.
Once your inspection is complete, the inspector will write a report of their findings and provide it to the buyer. From there, any necessary repairs or negotiations may be made.
Whether you're buying or selling, always be sure to get the most out of your home inspection. Find a loan expert near you for an easy and informative process.
What is a Home Appraisal?
While a home inspection takes an in-depth look at the physical condition of a property, a home appraisal sees the bigger picture of a property's value. With that said, the results of a home appraisal could affect the final amount of your mortgage.
Let's cover some of the things a licensed appraiser will look at in a home. Notice how the following list is different than that of a typical home inspector:
The general size of the home (square footage)
The number of rooms
The home's value comparison with nearby properties
The overall/general condition of the home
The home's exterior appearance (or "curb appeal")
Again, this is not an exhaustive list – but unlike a home inspector, a home appraiser will look at things that directly correlate with the value of a home. Getting a professional, up-to-date value assessment will not only help your lender, but also give you the best deal possible within the property's immediate area.
Remember: a home appraisal is required during the home-buying process to help determine your loan value. A home inspection, on the other hand, is optional but highly recommended.
Here's another way to remember the difference:
Issues found during a home inspection can be negotiated with repair responsibilities falling on the seller.
Issues found during a home appraisal are brought to the lender's attention and could affect the final price.
If you have any questions about getting a home appraisal, use your Total Mortgage loan officer as a resource. Experts are available 24/7 and are happy to assist with all aspects of the financing process.
What is the Difference Between a Home Inspection and Appraisal?
Whether you're buying or selling a home, it's important to understand the basics of home inspections and appraisals. While an inspection covers the in-depth physical condition of a home, an appraisal determines how much it's worth and how much the lender should provide.
Now that you know the basics, you can find out exactly what you qualify for in minutes and get in touch with a dedicated loan expert. From start to finish, they'll be your guide to a successful mortgage process. Get started today.
---
Filed Under: Uncategorized