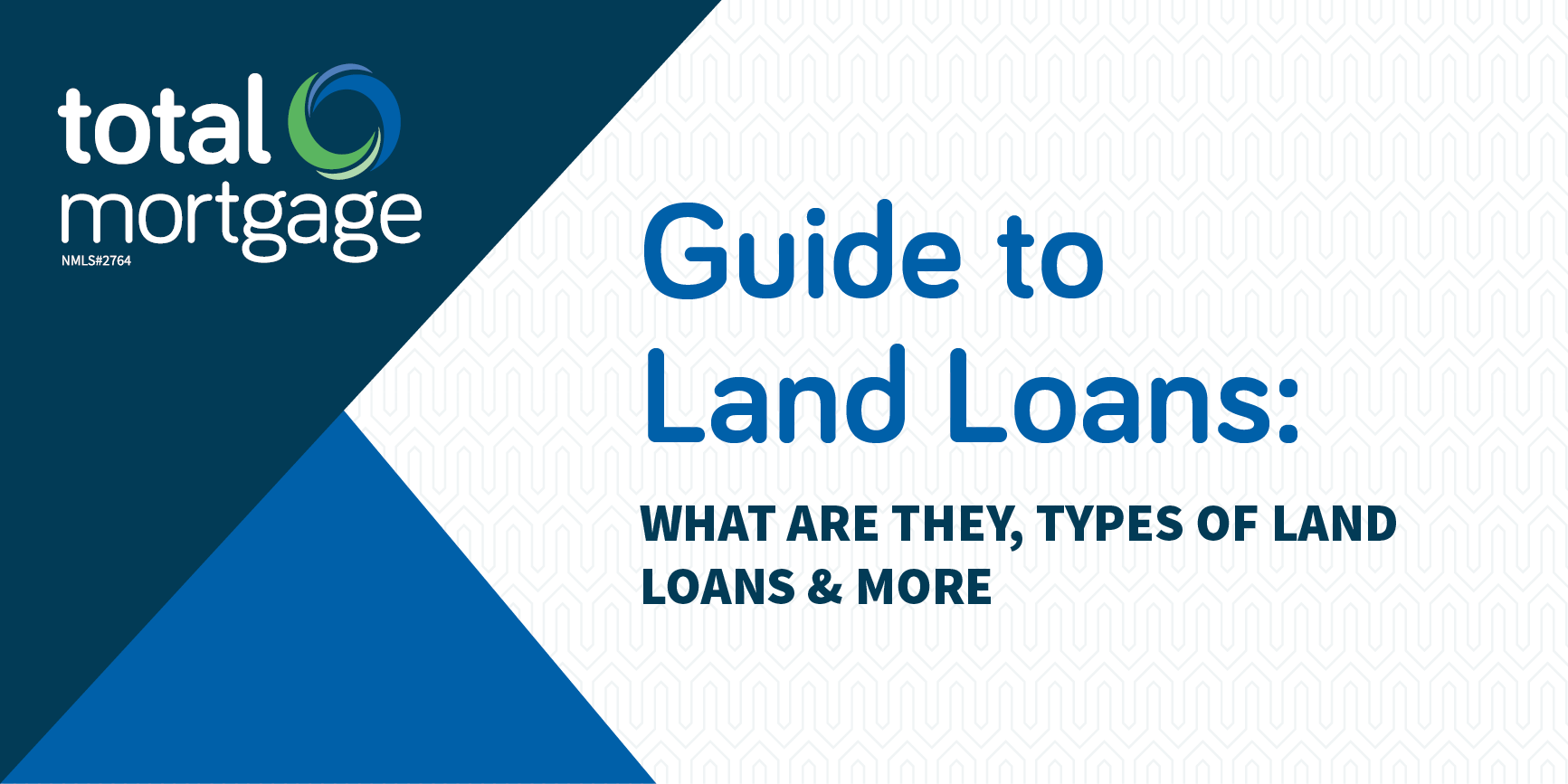 Buying land and building your ideal home sounds like a dream, but there are several key things to investigate if you want to know how to get a land loan. Unlike construction loans, land loans are an option if you want to own the land and build it at a later date. However, land loans are risky for lenders and can come with higher interest rates and larger down payments.
If you want to apply for a land loan, here's what you need to know.
What Is a Land Loan?
If you want to buy land with an existing house, you may need a mortgage. However, if you plan to purchase land and then build a home, you might need a land loan. A land loan is used to purchase a plot of land which is then typically used to build a home or business.
Land loans are more complex than traditional mortgages as there is no home to act as collateral for the loan. There are also several different types of land loans and each has its own qualification requirements.
Land loans are often confused with construction loans. A construction loan may be a better choice if you plan on building and financing a house right away. On the other hand, a land loan is a better option if you plan to build and finance a house in a year or longer.
How Does a Land Loan Work?
While there are different requirements compared to a traditional mortgage, land loans typically work the same way. If you are approved for a land loan, your lender will provide you with funds to purchase the land. Your loan will then be paid back with interest over a certain number of years.
However, land loans can be risky for lenders. This can result in a larger down payment requirement and higher interest rates than a traditional home loan. Lenders can also have more specific requirements, like having a cap on the amount of land that they are willing to finance.
Keep in mind that you may not be able to purchase land without a plan. Most lenders will require a plan for development before approving a land loan.
Types of Land Loans
There are three common types of land loans: raw land loans, unimproved land loans, and improved land loans. Here is how each type compares.
Raw Land Loan
A raw land loan is for land that is undeveloped and doesn't have access to utilities and sometimes not even a road. This type of land loan can be difficult to get approved. Your lender may require a detailed plan on how you plan to develop the property as well as its intended use.
Because of the risk involved, lenders may require a larger down payment and an impressive credit profile before approval. Raw land may be cheaper to purchase, but it could come with a higher interest rate.
Unimproved Land Loan
An unimproved land loan is intended for land that is more developed than raw land. This could be access to some utilities and amenities, like electricity and a nearby road, but lacking in some others.
Unimproved land loans are easier to finance than raw land loans, but it could still be difficult to qualify.
Improved Land Loan
An improved land loan is used to finance more developed land with access to all utilities and amenities. Improved land is more expensive to purchase, but it also involves less risk for the lender. Because they are less risky, a lender may give you a lower interest rate and require a smaller down payment compared to a raw or unimproved land loan.
How to Get a Land Loan
If you want to know how to get a land loan, generally anyone who meets lender requirements is eligible. While each lender is different, here are a few general guidelines, according to Experian:
Your lender may also ask that you provide an explanation of the intended use of the land as well as documentation showing zoning, whether there are any land-use restrictions, surveyed boundaries, and if utilities are easily accessible. If approved, you will be provided with rates and terms of the land loan.
Total Mortgage has mortgage experts standing by. Find a branch in your neighborhood today.
Should You Get a Land Loan: the Pros and Cons
A land loan can be a good choice in certain situations, but there could also be negatives. Here are some of the pros and cons of land loans.
Pros:
It gives you the flexibility to build a home or business exactly the way you want.
A land loan can be a cheaper option than other types of loans, like a personal loan.
You can build on your own time. Land loans are a long-term financing solution and don't require you to build immediately.
Cons:
Because there is more risk involved, land loans can be more expensive due to higher interest rates and large down payments.
It could be difficult to find a lender that offers land loans and there could be strict eligibility requirements.
There could be unexpected problems with your construction project. If you are unable to build, you are still responsible for paying back the land loan.
Land Loan Alternatives
Reluctant to take out a land loan? Luckily, there are several land loan alternatives.
Home equity loan: If you have a home, you can tap your built-up equity to finance your land purchase. Home equity loans have no down payment and you may be able to qualify for a lower interest rate. However, if you default on the loan, you could lose your home.
Seller financing: In some situations, you may be able to get short-term financing from the person or business selling the land you want to purchase. Instead of getting a mortgage, you sign a contract with the individual seller. While these can be flexible, a seller-financed loan could come with high-interest rates and the seller holds the legal title of the property until you pay off the loan.
USDA loan: The U.S. Department of Agriculture (USDA) offers two types of loans that could be used to purchase land: Section 523 loans and Section 524 loans. A Section 523 loan is for borrowers who plan to build their own home while a Section 524 loan allows you to hire a contractor to build a home.
SBA loan: The U.S. Small Business Administration (SBA) offers 504 loans to those who plan to use the land for business.
Apply Today With Total Mortgage
Land loans work much like a traditional home loan, but they may come with higher interest rates and lenders may require a larger down payment to offset potential risk. Before deciding on a land loan, consider the benefits and drawbacks to make sure it's the right loan for you.
Ready to purchase your next home? Start your application today with Total Mortgage.
---
Filed Under: Uncategorized