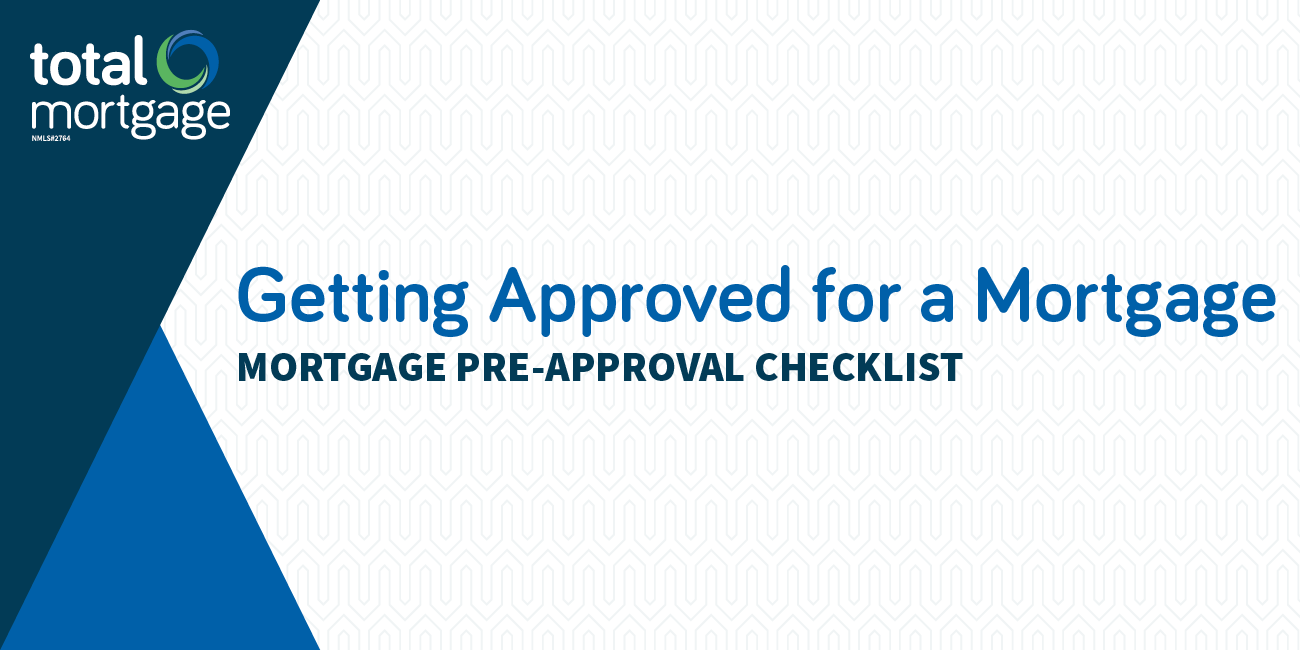 Before you can access a mortgage, you need to get approved. Determining what items are required to get approved for a mortgage can be tricky.
Several items are necessary for mortgage approval, and these things often come into play during pre-approval. This article will help you understand the documents and proof that are critical to earning this confirmation as you seek financial help.
Mortgage Pre-Approval Checklist
There are several items you will need to get pre-approved for a mortgage. All of these documents provide proof of income, payment history, and other debts you might have. Lenders use this information to determine if they are willing to lend you money.
The things needed to get approved for a mortgage include:
Proof of assets
Proof of income
Employment verification
Debts
Let's dive into the individual items on this mortgage pre-approval checklist. These will help you be as prepared as possible to get a loan, and each item is vital to pre-approval.
Proof of Assets
The first item you will need is proof of assets. This proof demonstrates that you have enough funds to pay for critical components of the mortgage, such as closing costs and down payments. They also expect some excess funds just in case.
You will prove you have sufficient assets through bank and investment account statements. These prove that you have money consistently entering your account and that there are finances currently inside.
Lenders want someone they can rely on in the long term. If they won't get anything from you as a buyer, then they won't approve you for a mortgage.
Proof of Income
Among the documents needed for home loan pre-approval is proof of income. The lender needs ample evidence that you have a consistent way to make money and pay off the debt.
Proof of income is valid through forms such as:
W-2 documents
Pay stubs
Alimony
Bonuses
Taxes
These prove to a lender that you have made money in the past few years.
Offer a few years' worth of documentation on your pay. The more thorough you are with proof of income, the more confident a lender will be.
Buyers need to produce a few forms of income proof to be considered for approval. It's one of the first things that might appear in the application process. When asking – what do you need for pre-approval? – proof of income should rise to the top of your priorities.
Employment Verification
Although there are some exceptions, employment verification is one of the most essential steps to getting approved for a mortgage. Lenders are more likely to provide a loan to a buyer with steady employment versus someone without a job.
Many lenders look at pay stubs, but they might need the information to contact your current or previous employer if you recently changed jobs. They will ask them questions about your standing as an employee, as a person, and the income you make.
If you are self-employed, you will have to work harder to prove you have a steady source of income. This proof means tax stubs from the past two years with schedules, the nature of your business, income, and anything else that might prove helpful.
Credit Score Check
Good credit is the standard for most loans, and it's no different for mortgage pre-approval. A lender will typically run a credit score check to ensure you are trustworthy with your payments.
An ideal credit score will be at least 620, but higher is better. Lenders will reserve lower rates for those with higher scores – so if you want a good deal, work to get your credit score up.
If you have a bad credit score, it's not too late to take action. There are many resources to improve a credit score in a short time.
Debts
Next, you will need to bring forward previous debts. A lender needs to know about other loans you are responsible for and how that might impact your payments on their loan.
There are two types of debts you should consider:
Monthly debt payments: A lender will look at your debt-to-income ratio and consider items like student debt, auto loans, mortgages, and credit cards.
Real estate debt: A statement of any property you currently have that has a mortgage you are responsible to pay.

Come forward with these to make approval easier.
When it comes to documents needed for home loan approval, remember to include your debts. Don't hide these from your lender, as that could lead to trouble in the future.
Other Documents Needed for Non-Traditional Loans
Most mortgages have straightforward terms. However, you might want to go with a non-traditional option like a balloon loan. If this is the case, there are other documents you will need to provide to get approved for this riskier investment.
Here are a few documents necessary for non-traditional loans:
Credit score
Tax returns
Pay stubs
W-2s
Bank statements
These should be enough for a lender to feel comfortable approving your loan.
Non-traditional loans can pay off in a mortgage, but many are riskier than traditional choices. Lenders might need more convincing before offering approval. Ensure you know what loans are available to you before settling on a non-traditional choice.
Conclusion
What do you need for a mortgage pre-approval? Proof of assets and income, employment verification, credit score, and previous debts are necessary to give the lender as much information as possible to make a choice and potentially approve you for a loan.
Investing in a mortgage is a big decision. The better prepared you are to ask for approval, the more confident you will feel in your decision. Ensure you know you can pay before diving in, and you could have a nice piece of real estate in no time.
Try Total Mortgage's Loan Options Today
What do you have and still need to get a mortgage? Let us help! Explore one of Total Mortgage's many locations to find the best loan options for you. Let us help you with this big decision.
---
Filed Under: Uncategorized