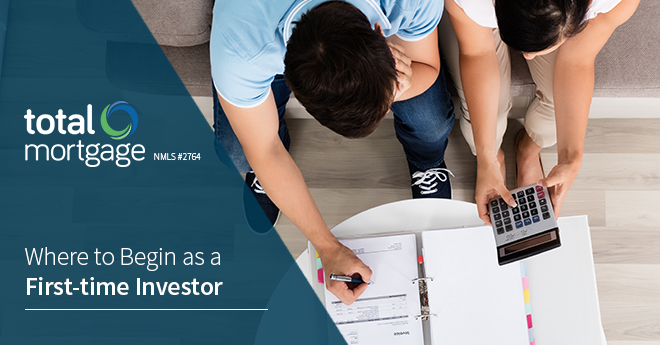 Breaking into any kind of investing can be intimidating, but the sudden shift from owning and managing one property (your home) to having multiple properties in your possession can be especially daunting. Don't overlook the potential benefits of real estate investing, such as tax breaks, appreciation, and, of course, passive income.
If you're considering taking the plunge, here are a few things you should know.
Make a Decision
The first thing to consider is what kind of investment you want to make. Residential, industrial, and commercial are just a few types of properties you can invest in. Within those, you have even more specific types. For example, residential properties can be single family or multifamily. You can even invest in a piece of land that has yet to be built on.
Once you've researched and determined the kind of investment you want to make, consider your strategy, or how you intend to create wealth through your investments.
One common strategy is to purchase a property and rent it out indefinitely. Another big strategy you may have seen on television is house flipping, or purchasing a property in order to improve and sell it. There are also short sales, whole sales and several other investing strategies to choose from. It's important that investors study up on the strategy they choose and observe the market before parting with any cash.
Create a Plan
Many new investors don't realize that they need to create a simple business plan early on. This will ensure you know your goals, strategies, market and finances, as well as any additional components that are essential to your personal success.
You'll also want to think about the unique selling proposition of your business. By marketing this feature efficiently, you will distinguish your business and give potential buyers a reason to stop and consider.
Avoid the Pitfalls
As a new real estate investor, you need to take off your rose-colored glasses before making any major decisions. There's no need to stifle your enthusiasm and excitement; however, you should remain practical and professional when making business decisions. Watch out for unreliable contractors, houses without titles, and spending more than you budgeted.
Having an attorney can also help you circumvent legal disasters before they occur. If you're considering hiring an attorney, visit law.com to review their qualifications. Attorneys can assist in many of the areas you may be unfamiliar with, like negotiating contracts, preparing documents and explaining relevant tax laws.
By knowing where your interests and personal skills lie, you can create a clear plan of attack to break into real estate investing.

---
Filed Under: General, Housing Market, Purchase, Real Estate Investment
Tagged with: buying commercial property, buying rental property, income property, investing in real estate, real estate investing tips, real estate investment, second home