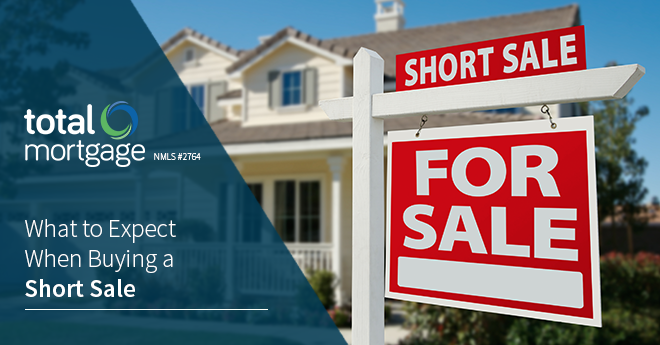 If you're looking for a new home, it's discouraging to learn you can't afford most properties on the market.
Home prices might be through the roof depending on where you live, but there's a way to get your foot in the door. If you need to keep the price within a certain range, consider buying a short sale.
Short sale properties are sold for less than what's owed on the mortgage loan. It's a provision for homeowners who can't afford their mortgage payment, and it's a way for these borrowers to avoid foreclosure.
Actually, it's a win-win for owners and lenders. Foreclosure proceedings are costly for mortgage lenders, and although a short sale damages a borrower's credit score, the damage isn't as severe as a foreclosure.
Buying a short sale can be advantageous. These properties are sometimes cheaper, so you can buy more house for your money—but don't get excited too quickly. Here are three things you need to know about these type of transactions.
1. Short sales are often fixer-uppers
Short sales are sold as-is, and in many cases, these homes need a lot of work. Because the previous owner had financial hardships, he probably didn't have resources to keep up with home maintenance and repairs.
From a price point, a short sale can be an excellent deal, but you'll need money to improve the interior and exterior of the home. This includes updating the kitchen and bathrooms, replacing the flooring, painting the walls and making other structural improvements.
It's the perfect property if you don't mind some renovations, but if you're looking for a move-in ready property, a short sale may not be the right property for you.
2. Not every house qualifies for a short sale
Some home sellers and real estate agents don't fully understand how short sales work, and they might list the house as a short sale before getting permission from the bank.
Before bidding on a short sale, speak with your real estate agent so he can confirm that the seller's bank is aware of the situation. There are rules for short selling a property.
For example, the seller must prove there's some sort of financial hardship, and they must have defaulted on their mortgage loan. Additionally, a seller cannot request a short sale if he's filed bankruptcy. Don't waste time bidding on a property that doesn't meet a lender's short sale qualifications.
3. Short sales have a lengthy approval time
Even if you're pre-approved for a mortgage and ready to purchase, you'll need to be patient. Buying a short sale takes longer than buying other properties. With a non-short sale property, you can realistically close within two to four weeks.
Since there's a lot of back-and-forth and red tape with short sales, it can take as long as 90 days to purchase these homes—that's if the bank approves the sale. At the end of the day, you need the lender's approval, and the bank can decide at the last minute not to approve a short sale, putting you back at square one.
If you're not in a hurry to purchase a home, a short sale might be the answer. On the other hand, if you're looking for a quick and simple sale, and if you don't have patience for a lot of back-and-forth negotiations with the mortgage lender, you might do better skipping a short sale and buying a traditional listing.

---
Filed Under: Borrower Tips, First Time Home Buyer, foreclosures, General, Purchase
Tagged with: buying a short sale, how to buy a short sale, Short Sale, short sale problems, short sales