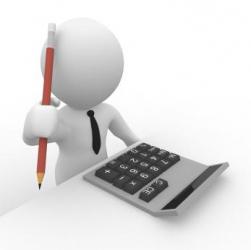 Updated: 6/24/15
PITI is an acronym used commonly in home loans, and refers to a payment which includes principal, interest, taxes and insurance. PITI is an important acronym for borrowers to understand what their monthly mortgage payments consists of.
Principal
The first component of the PITI is the principal – also known as the actual loan amount borrowed from lenders. Principal payments may vary depending on the type of loan selected. For example, a borrower with a 30 year fixed rate mortgage may pay back the principal loan amount in smaller amounts since the loan is spread over 30 years. Likewise, a borrower with a 15 year fixed rate mortgage may pay back higher amounts.
Interest
Interest is the amount of money lenders charge borrowers in exchange of borrowing the money to purchase a house. It is usually based off a percentage of the principal amount. Interest can play an important role in the amount of money a borrower maybe able to borrow. Higher interest rates lower can increase monthly payments significantly. Interest rates may change periodically for borrowers with adjustable rate mortgages or if a borrower decides to refinance his/her existing mortgage loan. Interest is typically front-loaded, so you will end up paying more interest in the beginning stages of your loan and less as your loan matures.
Taxes
Often lenders include borrower's monthly real estate tax in their monthly mortgage payments. Property taxes can vary from location to location and it is useful to find the tax rate for the location of property you are shopping for as property taxes can add significant amounts to monthly mortgage payments.
Insurance
The fourth component of the PITI is the insurance. There are basically two types of insurance. The first is the property insurance which insures the property from potential damages or fire. The second is the private mortgage insurance (PMI) which applies only to those borrowers with a down payment of less than 20% of the total cost of the house. PMI is mortgage insurance which protects the lenders in case the borrower defaults on their mortgage payments.
Total Mortgage has a collection of different online mortgage calculators for borrowers' convenience. Feel free to use our Mortgage Payment Calculator to calculate your monthly mortgage payments, which includes PITI.
Currently, Total Mortgage is offering some of the most competitive mortgage rates in the industry. For more information on our current mortgage rates and mortgage products check us out online, or call 877-868-2503 to speak with a licensed mortgage expert today!

---
Filed Under: General, Mortgage Rates
Tagged with: insurance, interest, mortgage calculators, Mortgage Rates, PITI, PMI, principal, tax