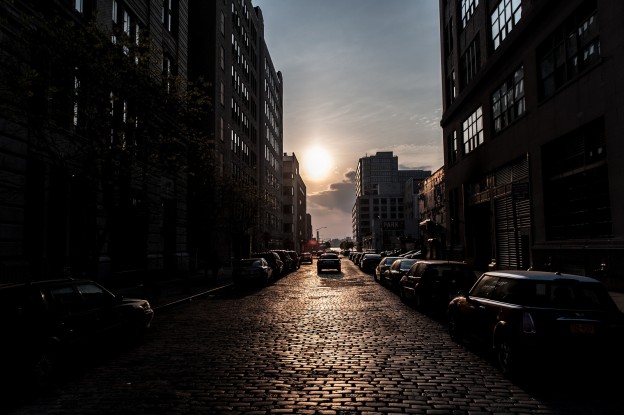 The Sun Begins to Set on Lower TriBeCa
If you are familiar with New York Real Estate you know that a new neighborhood is experiencing a taste of gentrification everyday. If you aren't familiar with New York its safe to say you are aware it's regarded as a rather "hip" and forever growing city. By most criteria, TriBeCa is as hip as neighborhoods come location wise, but for a long time now the area of lower Broadway south of Canal Street in Manhattan has been known for nothing more than discount stores and a deli or two.
The editor of The TriBeCa Citizen, Erik Torkells, described the area as "The funkier part of TriBeCa."
Located near Chinatown and without any living space it is often regarded as an extension of it and left out of the average TriBeCa Real Estate agents plans.
This is soon too change.
The four blocks on Broadway, between Worth and Walker Streets, now have nine new residential projects in the works, bringing more than 430 new condominium units to the area.  TriBeCa really could be one of the ideal locations in all of Manhattan.  It enjoys minuscule crime levels, has fantastic schools, plenty of access to subways, and well put together waterfront access. All that was missing in lower TriBeCa was condominiums.
With the condo market in Manhattan continuing to grow, forgotten areas of Manhattan could benefit simply by adding them.  Condo sales volume have doubled in Manhattan since January and if the continued gentrification of TriBeCa is a sign, it will continue to grow.
---
Filed Under: Commentary, General, Housing Market
Tagged with: city, gentrification, growing, New York, real estate, tribeca