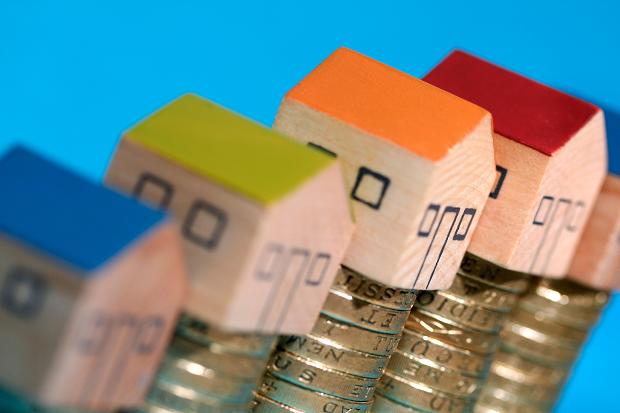 Refinancing a mortgage is an excellent way to get a lower interest rate and a lower monthly payment. And if you're able to lower your payment, this frees up cash that can be used for other purposes, such as paying off debts or increasing your emergency fund.
When most people are ready to refinance their mortgages, they make a beeline to their existing mortgage lenders and complete an application. You can certainly refinance with your existing lender, and if you've been happy with the level of service you've received over the years, this makes sense.
Although you have a long-term relationship with your present lender, know that other options are available to you. Some people refinance with their current lender because they believe they'll get the best mortgage rate. And since there's a history with the bank, they feel it'll be easier and more streamlined.
This is true to some degree. However, there are no guarantees your current lender will offer the best refi option. Here are a few reasons why you owe it to yourself to shop around.
Credit Score Requirements Vary By Bank
Even though your current lender may approve your application for a mortgage refinance, there's no way to know you're getting the absolute best deal unless you shop around. And given how credit score requirements vary by financial institution, your existing bank might quote an interest rate that's higher than a competitor's rate, especially if your credit score doesn't meet the guidelines for a favorable interest rate.
For example, some banks offer the most favorable rates to applicants who have a credit score of 740 or higher, whereas another bank offers its most favorable rates to applicants with a credit score of 700 or higher.
This might seem like a minor difference, but getting a slightly lower interest rate from another bank can reduce your mortgage payment and save you thousands over the life of your new mortgage. So before giving your current lender the green light to refinance your mortgage loan, request two or three quotes from competitors.
Closing Costs Vary By Bank
Not only should you shop around for the best mortgage interest rate, but also for the lowest closing costs.
There's no way around closing costs when refinancing a mortgage loan, so compare lender fees to make sure you're getting a good deal on your refi. You'll either pay closing costs out-of-pocket, or wrap these costs into your new mortgage — either way, you're spending money.
By shopping around, you might find a lender that offers a cheaper mortgage origination fee than your existing lender, which can save you hundreds. Additionally, a competitor might charge less for a home appraisal, a title search, and other mortgage related costs. The savings can quickly add up, resulting in spending less out-of-pocket.
The Bottom Line?
There's no rule saying you have to refinance with the same mortgage lender. So, if you find a better deal elsewhere, go with the savings. However, if you prefer working with your existing lender, tell your bank about cheaper mortgage offers you've received. If you've been an excellent customer, your lender might match a competitor's refi offer to keep your business.

---
Filed Under: Borrower Tips, General, Refinance
Tagged with: mortgage lender differences, refinancing, refinancing with a different lender, switching lenders, Why should i switch lenders