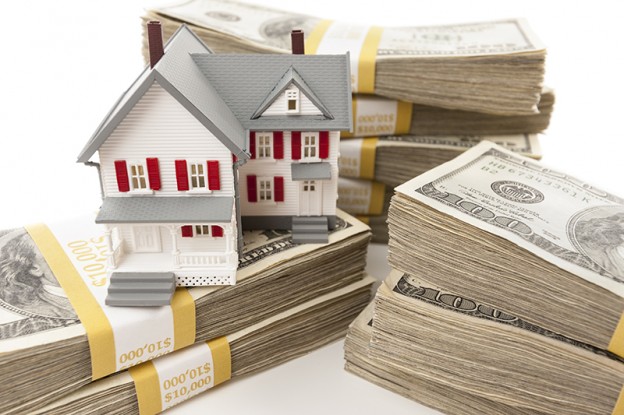 Instead of upgrading to a new home, many homeowners have chosen to stay in place. Instead of settling for a home they may have outgrown, these homeowners are adding additional rooms, transforming decks into sunrooms, or redoing bathrooms, kitchens, and other living areas.
If you've decided to start a renovation project, your first concern will likely be financial. Whether you decide to secure a loan for the work or dip into your savings, it's important to take into account all expenses on the front end to avoid unpleasant surprises. Here are a few tips for successfully creating and following a home renovation budget.
Get an Estimate
As you've contemplated the decision to renovate, you've likely already decided whether you'll use a contractor or do the work yourself. If you opt for a contractor, your top priority should be to find an honest, reliable provider. Nothing can break your budget like a contractor who engages in scope creep, where he continually adds to the project, stretching out the timeline and the amount due. Get multiple bids, research carefully, and don't skimp on quality to save a few dollars.
Double-Check Prices
During the bidding process, each contractor should provide a detailed written estimate that states the charge for materials and labor. Compare these costs among contractors and check to make sure quotes are in line with market prices. While it's understandable contractors will mark up materials slightly to make a profit, you may identify areas were savings can be achieved by choosing a different material. Laminate countertops could be used in the place of granite, for instance, with the contractor still getting paid just as much for the installation. Don't be afraid to request these changes in an effort to save money.
Include a Cushion
Even the most careful planning won't account for those small expenses that creep in as a project progresses. This can take you well beyond the money you've set aside for the project, potentially putting your family deeper in debt. As you decide how much work you can afford, add an extra ten percent for ancillary expenses. Even with that amount factored in, ask yourself if you can afford it if, for some reason, the project should go twenty percent or more over budget.
Ask the Contractor
If you've found a trusted contractor, he'll likely be an expert in projects like yours. Ask for suggestions on areas where costs can be trimmed to help you stay within budget while still achieving your vision. This will not only give you the benefit of an expert opinion, you'll also make the contractor feel invested in helping you complete the project within a certain budget.
Making major changes to your home can be a great way to get the home you want without the hassle of moving. However, home remodeling projects can often go well over budget if homeowners aren't careful. By budgeting thoroughly from the beginning and choosing a trusted contractor, you can have the changes you want without emptying your bank accounts.
Total Mortgage has some of the lowest mortgage rates in the country. Apply today and find out how much you could be saving on time and money.
---
Filed Under: General, How-to
Tagged with: bathroom, budget, home improvement, kitchen, real estate, upgrade