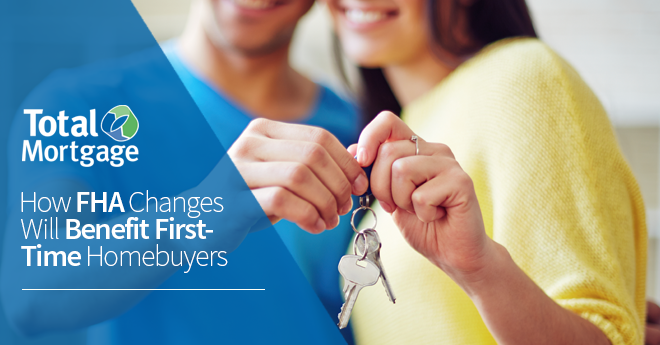 FHA home loans are well-liked by buyers. While conventional lenders require more cash out-of-pocket for home purchases and have stricter credit score requirements, FHA loans feature lower down payment and credit score requirements, which makes homeownership attainable for first-time buyers.
FHA loans have helped more than 40 million people become homeowners since 1934, and with upcoming changes to the program in 2015, many more will have the opportunity to enjoy a piece of the American Dream. FHA is all about affordability, and the Federal Housing Administration recently announced plans to lower mortgage insurance premiums for homeowners.
Benefit from Lower FHA MIP
Mortgage insurance premiums (MIP) are required anytime a buyer has less than a 20 percent down payment. Currently, FHA home loans require a 3.5 percent down payment, which is cheaper than conventional mortgage loans which traditionally require 20 percent down, although it's possible to purchase with less.
Higher down payments build lender confidence because buyers who pay more out-of-pocket are less likely to default. Yet, lenders recognize that many would-be buyers can't drum up this type of cash. Mortgage insurance premiums are a win-win for lenders and buyers. This insurances makes it possible for buyers to purchase with less money, and the insurance protects lenders against losses if a buyer defaults.
The problem, however, is that annual mortgage insurance premiums are included in the monthly home loan payment, which means buyers who pay MIP have higher monthly payments — as much as $200 more. This isn't the best news for a first-time homebuyer looking to save with a mortgage.
Currently, those who have an FHA mortgage pay an annual premium of 1.35 percent over the life of the loan, and premiums are broken into 12 monthly installments. It's an added expense that can reduce purchasing power; but there's an upside if you're a first-time homebuyer itching to purchase a new home and you're concerned about affordability.
As of January 26, 2015, the Federal Housing Administration will decrease the annual mortgage insurance premium by 0.5 percent (from 1.35 percent to 0.85 percent for homes with less than five percent down, and from 1.30 percent to 0.8 percent for homes with more than five percent down). The purpose of the plan is simple — to make homeownership more accessible. According to Zillow, a first-time buyer purchasing a $175,000 home with less than five percent can expect to save more than $800 a year.
For many, this change is the boost they need to jump into homeownership. As a matter of fact, "lower premiums will help more than 800,000 homeowners save on their monthly mortgage costs and enable up to 250,000 new homebuyers to purchase a home," says the White House. And with a cheaper home loan payment, there's more room in the budget for paying off other debts and building a cash reserve.
Bottom Line
If you thought you couldn't afford a mortgage before, now's the time to look into FHA home loans. Just make sure you schedule the closing after January 26 to take advantage of the savings.

---
Filed Under: Borrower Tips, Commentary, FHA, First Time Home Buyer, General, News, Purchase, Saving
Tagged with: changes, FHA, FHA home loan, First Time Home Buyer, news