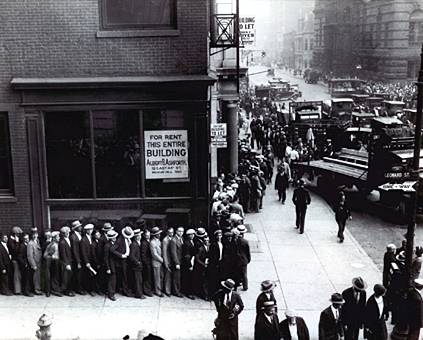 The Federal Government has rolled out a new program, the Home Affordable Unemployment Program (HAUP) that aims to help unemployed borrowers who are struggling with their mortgage payments stay in their homes and avoid foreclosure.  The program would provide a mortgage forbearance to qualified borrowers.  During the forbearance period the mortgage would be reduced or eliminated.
In order to be eligible for HAUP a borrower must meet certain criteria:
the property in question must be 1 to 4 units

the mortgage must be on the borrower's principal residence
the unpaid balance of the mortgage cannot be more than $729,750
the mortgage has not been modified under HAMP
the mortgage is delinquent or will be delinquent
the borrowers must be unemployed
For a complete list of details on HAUP eligibility, and participating servicers, check makinghomeaffordable.gov.
The HAUP forbearance period is a minimum of three months, and can be longer depending upon your loan servicers.  During the forebearance, a borrower's mortgage payment cannot be more than 31 percent of their gross monthly income.
Unemployment dropped from 9.7 percent to 9.5 percent in June, however much of the decline can be attributed not to an increase in jobs but a decrease in the number of people receiving unemployment benefits or frustrated job-seekers ceasing their job searches.  Further, the U-6 broader measure of unemployment that includes underemployed and marginally attached workers was at 16.5 percent in June.  Unemployment is still the number one issue facing the economy and the housing recovery.
Do you plan on utilizing HAUP?  Let us know in the comments section below.
---
Filed Under: General
Tagged with: forebearance, foreclosure, HAUP, home affordable unemployment program, Mortgage, Mortgage Rates, Total Mortgage, Unemployment, unemployment program mortgage