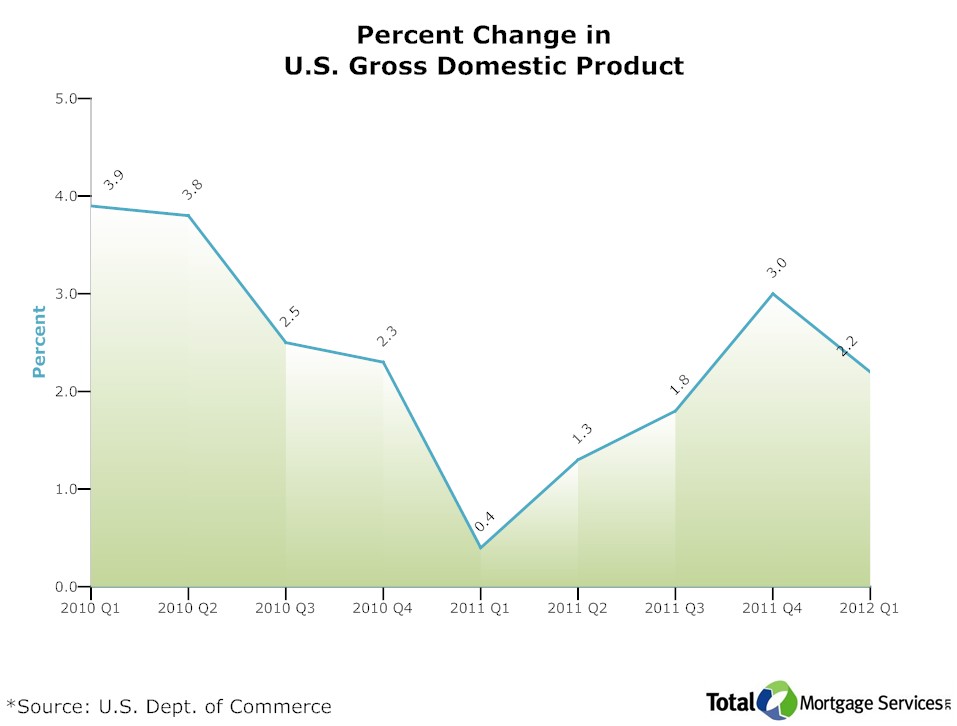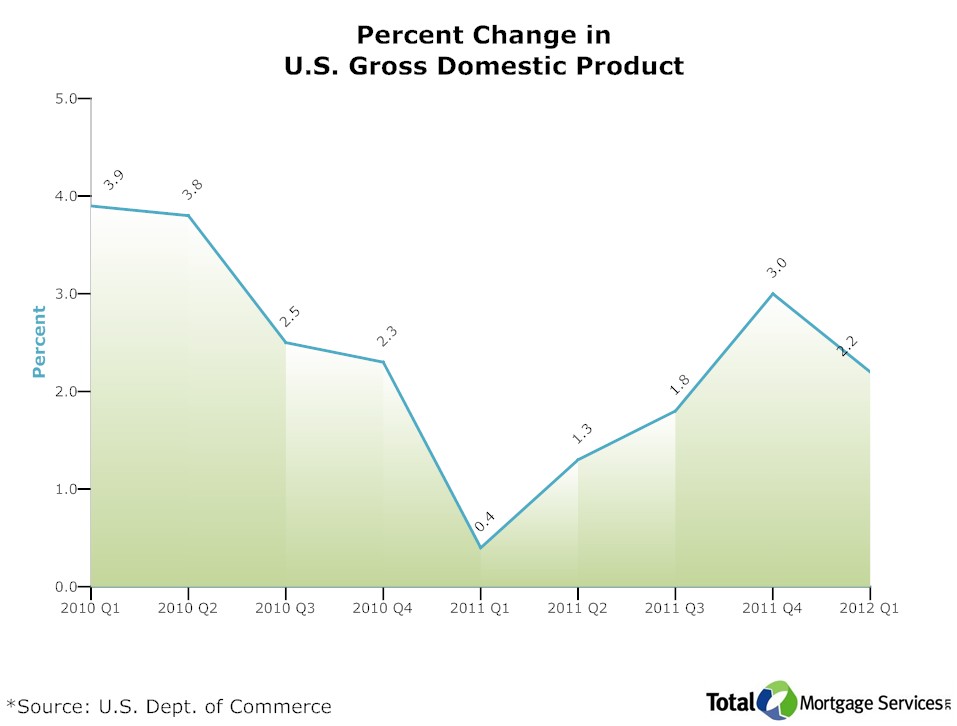 US Gross Domestic Product for the first quarter of 2012 disappointed analysts and traders this morning.  A growth rate of 2.5% was the level most economists had expected, but this initial look (subject to two more revisions) came in at 2.2%.  The initial reaction from markets was very negative, yet the Consumer Sentiment positive surprise balanced the news of the day.
The reasons for the slightly lower GDP than expected were less corporate investment and less build-up of inventories. On the positive side consumer spending did show a healthy increase providing reason to expect an acceleration in GDP going forward into 2012.
One important consideration regarding the April GDP report is that subsequent revisions often change the final number by an average of .5%.  My gut says the change this time is likely to be in an upward direction.

---
Filed Under: Current Mortgage Rates, General, Housing Market, Mortgage Rate Trends and Analysis, Mortgage Rates