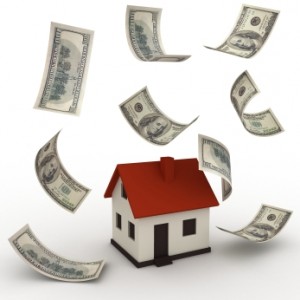 Buying a cheaper house and comparing mortgage rates can help you snag an affordable mortgage payment. However, these aren't the only costs that affect payments. Property taxes and homeowner's insurance are also included in monthly payments. And although you can't control how much you pay in property taxes, there's a measure of control over how much you pay for homeowner's insurance.
Homeowner's insurance protects your property from damage, and it also provides liability coverage if an accident occurs on your property. Premiums vary depending on the value of your property; but typically average about $35 a month per $100,000 of home value, according to Zillow.
Paying $100 or $200 a month for homeowner's insurance is relatively affordable — given the value of your property. However, certain factors can drive up your premiums, and ultimately increase your mortgage payment.
1. Dangerous Dog Breeds
Dog bites make up approximately one-third of all homeowner insurance claims; therefore, a dog on your property may increase your rate. Understand, however, that higher premiums typically only apply to aggressive breeds, such as pit bulls and Rottweilers.
2. Swimming Pools
A swimming pool can transform your backyard into a relaxing oasis, and swimming is the perfect way to cool off in the summer. Unfortunately, "drowning ranks fifth among the leading causes of unintentional injury death in the United States," reports the CDC.For that matter, your insurance company will likely charge a higher rate if you have a swimming pool, and they'll impose other safety standards.
"We require fences for homeowners with pools," says Holly Anderson, a State Farm spokeswoman.
3. Trampolines
If your children ask for a trampoline, consider whether it's worth paying a higher insurance rate.
"Trampolines cause more than 100,000 emergency-room visits a year," according to the Consumer Product Safety Commission. Due to the dangerous nature of these devices, some insurance companies refuse to cover properties with a trampoline. And if you find a company that will provide coverage, be prepared to pay a higher premium. Additionally, the company might outline specific requirements before writing your policy. For example, they may require that you position the trampoline away from trees, the house and other structures, and they may require a trampoline safety net.
4. Home Business
Running a home business may be your dream, but it's a headache for insurers. Although your standard policy covers office equipment up to a specific amount, the policy might not offer liability coverage if a customer is injured on your property. Therefore, you'll need a policy with broader coverage. Notify your insurance provider if you start a home business.
5. Expensive Jewelry
In the event of theft, your standard policy covers jewelry, but only up to a certain dollar amount — typically $1,000 to $2,000. To protect your valuable jewelry from theft or loss, you'll need to add a rider to your standard policy.
Bottom Line
There's no denying the importance of a homeowner's insurance policy. If you feel that you don't have adequate coverage, speak with your carrier. The right level of coverage ensures your protection, providing peace of mind.
Total Mortgage has exceptionally low mortgage rates. Contact one of our experienced mortgage experts to find out how much you can save. Get started today.
---
Filed Under: General
Tagged with: business, dogs, home, insurance, owner, pools, Rates, real estate