FHA to Home Buyers: We'll Forgive But (Won't) Forget by Steve Viuker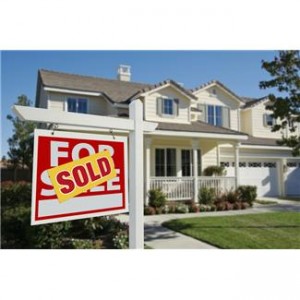 Like love, the FHA hopes mortgages are better the second time around. Although it doesn't have the usual government acronym (yet), borrowers who lost their homes due to the recession will now have another chance to live the American dream.
The WSJ is reporting that a rule change is allowing certain borrowers who have gone through a foreclosure, bankruptcy or other adverse event to become eligible to receive a new mortgage backed by the Federal Housing Administration after waiting as little as one year. Previously, they had to wait at least three years before they could qualify for a new government-backed loan. Fannie Mae and Freddie Mac, which guarantee conventional loans. require borrowers to wait seven years after a foreclosure unless there are extenuating circumstances, in which case the wait is three years.
However, to be eligible for the new FHA loans, borrowers must be able to show their household income fell by 20 percent or more for at least six months and was  tied to unemployment or another event beyond their control. And they must prove their incomes have had a "full recovery; prove they have had at least one hour of approved housing counseling and have had 12 months of on-time housing payments.  In a letter to mortgagees announcing the changes, FHA Commissioner Carol Galante said, "FHA recognizes the hardships faced by these borrowers, and realizes that their credit histories may not fully reflect their true ability or propensity to repay a mortgage,"
Called "boomerang" buyers, the jury is out regarding how banks will be embrace these "two-timers" when they are facing lawsuits and investigations related to other government-backed loans. "It's difficult to see how lenders would even consider doing mortgages with higher risk in the current environment," David Stevens, the chief executive of the Mortgage Bankers Association, who served as the FHA's commissioner from 2009 to 2011 told the WSJ.  "Lenders aren't going to expand credit "while you're suing them and threatening them over minor errors."
The policy change reflects broader concerns among administration officials and federal regulators that the mortgage-credit pendulum has swung too far to the restrictive side from the days of lax lending rules that fueled the bubble. Some economists say too-strict credit standards are shutting out some creditworthy borrowers and holding back economic growth. The new rules, which expire in three years, also apply to former homeowners who completed a short sale, where a bank approves the sale for less than the amount owed.
In the four years ended last September, some 3.9 million homes had been lost to foreclosure. About 1 million borrowers who went through foreclosure during the crisis have already waited the required three years to be eligible for an FHA-backed mortgage, and by early next year that number could rise to 1.5 million, according to estimates from Moody's Analytics.
Fannie Mae, Freddie Mac and/or federal agencies have guaranteed as many as nine in 10 new loans in recent years. But over the past four years, banks have had to buy back tens of billions of defaulted loans as Fannie, Freddie and the FHA faced mounting losses. And the lenders have imposed more-conservative standards than what the federal entities require.
In speeches this year, officials at the Federal Reserve have raised concerns that tight lending standards could make it harder for younger borrowers, who tend to have lower credit scores, to obtain mortgages. The Fed's quarterly surveys of senior loan officers have found that while banks have indicated a growing willingness to extend credit to borrowers with high credit scores, about 30% of lenders in April reported that they were less likely than a year earlier to extend FHA-backed loans to borrowers with lower credit scores. The major difference between this program and the 'subprime' era is verification. To qualify for the loan, such items as job verification and asset verification will be required.

---
Filed Under: FHA, General, News
Tagged with: american dream, FHA, home buyers, home owners, HUD, Mortgages, Total Mortgage