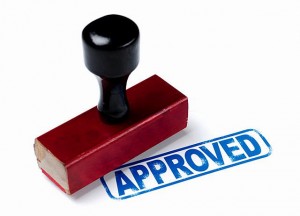 Despite mortgage rates remaining well below 5 percent for the better part of nearly two years, there are several obstacles that stand in the way of potential borrowers obtaining a mortgage loan. Since the housing collapse, it has become increasingly more difficult for borrowers to gain approval to purchase or refinance a home. Underwriting guidelines have intensified greatly, making it especially challenging for homeowners or potential homeowners in today's market. Among the three fundamental criteria that have influenced increased scrutiny among mortgage lenders include:
• Credit Score Requirements
• Appraised Values
• Income and Asset Verification
During the mortgage heyday, credit score requirements played a relatively insignificant role in the overall underwriting process. Credit scores were not entirely discounted, however. They were often simply disregarded in cases where the borrower's income was stable. Although, income stability became a completely separate issue, as you will soon read.
Today, an excellent credit score is absolutely essential in getting the best deal from a mortgage lender. That's not to say a borrower will not get approved for a mortgage loan with a credit score of 620, but the rate will be significantly higher under the same scenario when compared to a borrower with a credit score of 740 or higher. In the end, the lower the credit score, the higher the rate and the higher the fees. Having exceptional credit goes a long way.
The housing crisis witnessed a drastic decline in home values. A homeowner who purchased a home for $300,000 in 2006 may have witnessed the value drop to $240,000 or less today. Could a property really lose that much value in such a short period of time? Well, in the mortgage era that exhibited almost boundless lending limitations, many appraisers and mortgage lenders simply over inflated home values to make each and every mortgage application profitable. That said, the $300,000 home mentioned above may have never realistically reached that level of worth.
In an effort to counter this problem, the federal government instituted appraisal regulations in the form of the Home Valuation Code of Conduct (HVCC). The main criticism of the HVCC, however, is that inexperienced appraisers who are unfamiliar with certain markets are producing imprecise appraisals that are ultimately causing mortgage applications to fail. In addition, the concept behind the HVCC was to curb appraisal fraud. Conversely, fraudulent activity actually increased in 2009 and quite dramatically, at that. In fact, appraisal fraud is now the fastest-growing form of fraud in the mortgage industry. Ultimately, the HVCC has become a barrier in the recovery of the housing market. Despite the previously mentioned precarious record regarding the HVCC, its life span has still yet to run its course and has yet to be determined.

Mortgage lenders have since established far more rigid standards when it comes to scrutinizing a potential borrower's income and assets. For the most part, "Stated Income, Stated Assets" (SISA) and "No Income, No Assets" (NINA) programs have virtually vanished, and for good reason. Today's lending guidelines require qualified borrowers to be more qualified than ever before. Some loan officers in the mortgage industry think of it as overkill, but the thinking behind such strict standards is to ultimately prevent another housing disaster. By verifying, re-verifying, and re-verifying again, mortgage lenders are simply doing their part to avoid another unfortunate crisis.
In today's lending environment, it's crucial to have high credit scores, low debt-to-income (DTI) ratios and a 20 percent down payment. And that's still not enough. It is also essential that borrower's have a stable employment history, along with the ability to jump through any unforeseen hoops that come their way through the approval process.
---
Filed Under: Appraisal, Credit Score, General, Housing Market, Mortgage Rate Trends and Analysis