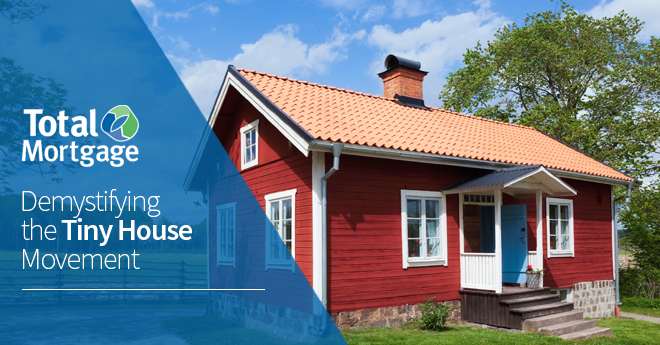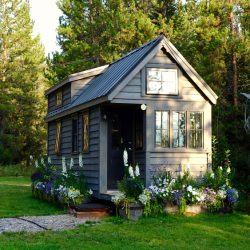 Over the last ten years (or longer, depending who you talk to), a growing number of people have abandoned apartments and condos and suburban ranches for 500 square feet or less. They've written books and filmed documentaries, but last summer, the movement got a signal boost when FYI began airing a television show called Tiny House Nation.
Faced with all this buzz (plus, you know, the cute pictures), you may be wondering if you should jump on the tiny bandwagon. The truth is, many end up finding this lifestyle difficult to maintain in the long run, but a small, passionate community swears by their tiny homes. If you find yourself in any of the following situations, you might want to give one a second thought.
If you're paying off debt
Shrinking your living space down to 186 square feet (the average size of a tiny home) means spending a whole lot less on heating, taxes, and maintenance. Plus, without room for more than the essentials, you have no choice but to be mindful of just about everything you purchase.
This sort of radical downsizing makes it a whole lot easier to pay down debts, or even save for the future. For this reason, tiny homes are super popular with young singles (or even couples) who are still paying off student loans or moving from job to job and aren't ready for a mortgage.
It's important to remember, though, that smaller doesn't always mean cheaper, especially when it comes to the building process.
Labor costs pretty much the same across the board—installing a stove is installing a stove, regardless of size—as do materials. While some have managed to spend as little as $10,000 on their tiny home by using reclaimed materials and doing the building themselves, the prices can climb fast, especially if you buy kits. Kristen Moeller, who appeared on Tiny House Nation with her husband, calculated that her 500-square-foot tiny home in Colorado cost $220,000 to build.
If you want to travel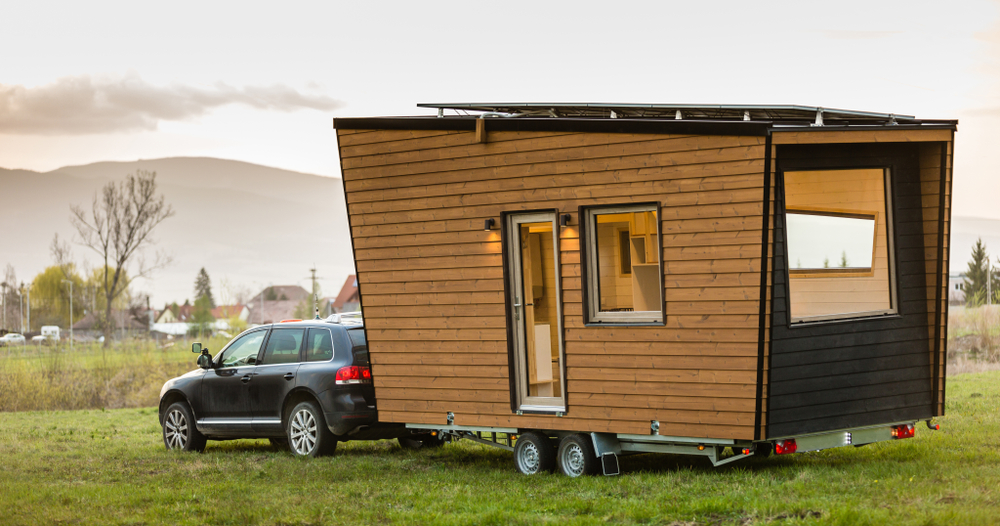 Many people opt to build their tiny homes on trailer beds, which in one fell swoop eliminates potential building permit issues and frees you up to travel anywhere with your home, hermit-crab style. This can end up working great for wanderlusters who have the option to work from home.
However, keep in mind that there are downsides to traveling with a house on wheels. Like with a motor home, you won't have the flexibility of a car in getting from place to place, and zoning laws mean you won't be able to park it just anywhere once you reach your destination.
Even RV parks can be tricky. Many require that the vehicle be manufactured by a company that belongs to the Recreational Vehicle Industry Association. All in all, your tiny home may be less suited to constant adventuring than it is to extended visits.
If you're retiring (or want to soon)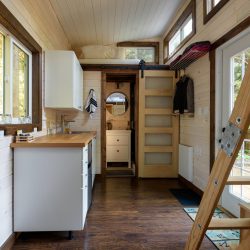 For the cash-saving reasons already outlined above, drastic downsizing can be a great way to transition to living on a fixed income, or to save rapidly for a retirement that's coming a lot faster than you realized. Some have even kept the house they already own and moved into a tiny home to free up the larger one for rental income. You wouldn't be alone, either—as many as two out of five tiny home owners are over 50.
But you know the drill: there are some downsides. Many tiny homes place their beds in lofts, and very few have room for a proper staircase. This can be a problem if you have (or foresee having) mobility issues. The limited space also makes it near impossible to entertain family or friends in any quantity, and retirement may be harder than you think if you have to spend it alone.
All in all, tiny homes come with strengths and weaknesses, just like traditional houses. Which you prefer depends entirely on you and your lifestyle.
---
Filed Under: General, Off Topic, Saving
Tagged with: buying a home in your 20s, downsizing, tiny house