If Congressmen are seriously thinking about cutting the mortgage interest deduction, they had better think again.
If they did vote to eliminate the mortgage interest deduction, they would face uproar. Many middle-class homeowners count on deduction as a way to save or a way to make ends meet, and the powerful real estate industry also depends on the mortgage interest tax .  (You can use a mortgage calculator to compute your tax savings.)
The president's deficit reduction commission's draft document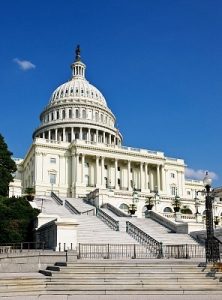 proposes scaling the mortgage interest deduction to $500,000 and limiting it to only primary residences.  The deduction is currently limited to $1 million and can be used on second homes.  The deficit commission also lays out the option of eliminating the mortgage interest deduction.
But even that group of deficit hawks – perhaps hesitant about the idea and other proposals in the document – has delayed a final vote on its proposals.
Every so often some panel proposes eliminating or curtailing the mortgage interest deduction. They usually don't get very far once the real estate industry groups, like National Association of Realtors and National Association of Home Builders, flexes their muscles.
NAR firmly believes that the mortgage interest deduction (MID) is vital to the stability of the American housing market and economy," stated NAR President Ron Phipps in a news release. "The MID must not be targeted for change."
Phipps mentions that NAR is working hard for 75 million home owners and 1.1 million. He doesn't mention that all those Realtors can vote and write letters to their Congressmen and even make campaign contributions, but we get the hint.
About three-fourths of homeowners and two-thirds of renters said the mortgage interest deduction was extremely or very important to them, according to NAR-commission survey of about 3,000 homeowners and renters this October.
Messing with the deduction would hurt the fragile housing market and decrease home values by as much as 15 percent, including homes of homeowners who own their homes outright with no mortgage, NAR says.
Any downward pressure on home prices will hamper the economic recovery, increase foreclosures and hurt banks' abilities to lend. It could push the economy into another recession, causing more job losses. "It will effectively close the door on the American dream," Phipps says.
Other real estate groups are warning against touching the mortgage interest deduction.
"Given the fragile state of the nation's housing market, now is not the time to be scaling back incentives for homeownership," Michael D. Berman, CMB, Chairman of the Mortgage Bankers Association, saying it would "have negative repercussions for consumers and home values up and down the housing chain."

---
Filed Under: First Time Home Buyer, General, Mortgage Regulations
Tagged with: economic news and analysis, housing market, Housing prices, mortgage deduction, mortgage interest deduction, real estate