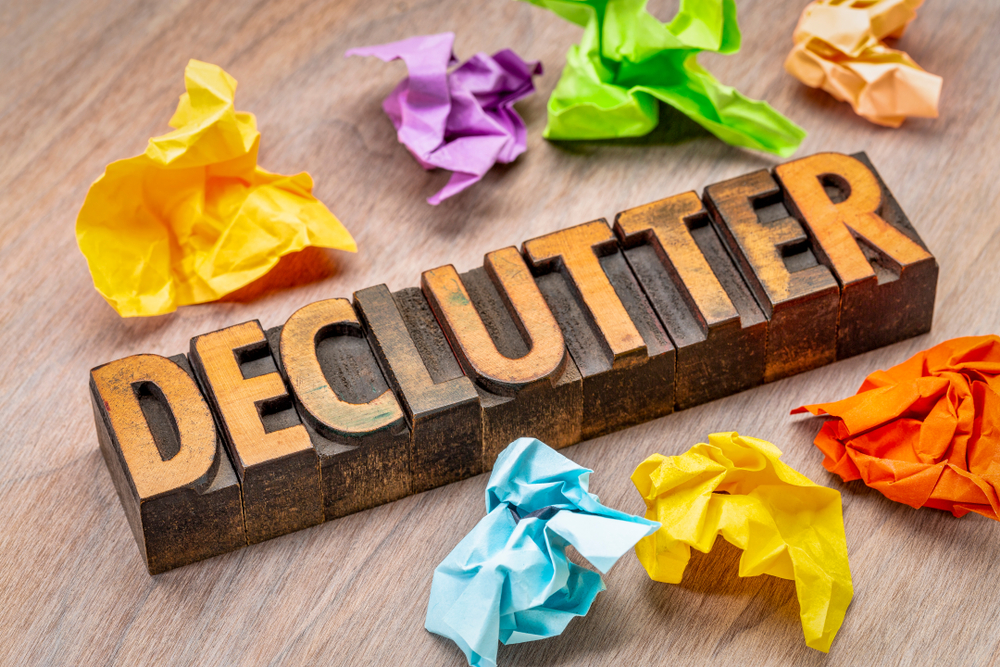 Whether you're packing for a move or just starting to feel a little cramped by all the clutter, half the battle is picking a strategy that works for you and sticking to it. Here are 5 tried and true questions to ask yourself when you're trying to decide what to keep and what to sell, donate, recycle, or throw away.
1. How often do I use it?
This is a popular question to ask yourself when de-cluttering—and for good reason. It's the simplest way to tell if the item in question is actually of any use to you. If you haven't used it in the last year (or six months for non-seasonal items), then you can get rid of it and feel secure that you'll probably never miss it.
2. Would I buy it again?
People tend to hang onto things they paid a lot for just because, well, they paid a lot for it. This I-need-to-get-my-money's-worth state of mind is all well and good if the item is getting use, but if its main function is collecting dust, it's time to re-evaluate. Ask yourself if you would spend the money again—if the answer is "no," then it's time to let go.
3. Is this the right place for it?
Squeezing your grandmother's antique armchair into your already-furnished living room probably isn't doing you any favors.
Before giving it up for good, try to find a better home for your item. Maybe that chair would make a good reading chair in your office, or a nice place to sit and put on shoes in your bedroom.
4. Why do I want to keep it?
It's easy to toss things you shouldn't into the to-keep pile when you're not thinking too hard about why what makes them automatic "yeses." So even when your first instinct is to keep it, take a minute to evaluate.
Is it a gift from a loved one that you feel obligated to keep? Do you think you'll get around to fixing it in future, even if you don't now? If these are the kind of answers you're getting—or if you can't even come up with an answer—consider pitching or donating.
5. Can I do something else with it?
Still having a hard time letting go of a few sentimental somethings? Try finding another way to preserve the memories. Scan your photos and store them digitally, turn all your old concert t-shirts into a quilt, or take pictures of your teenager's baby toys.
The key here is not to tuck the items away to document or transform "later," but rather to do it immediately. If you don't, you risk simply shifting your clutter from one pile to another.
---
Filed Under: General, Home Improvement, Homeowner Tips
Tagged with: clutter, dealing with clutter, getting rid of clutter, home organization, living minimal, organizing your home, packing