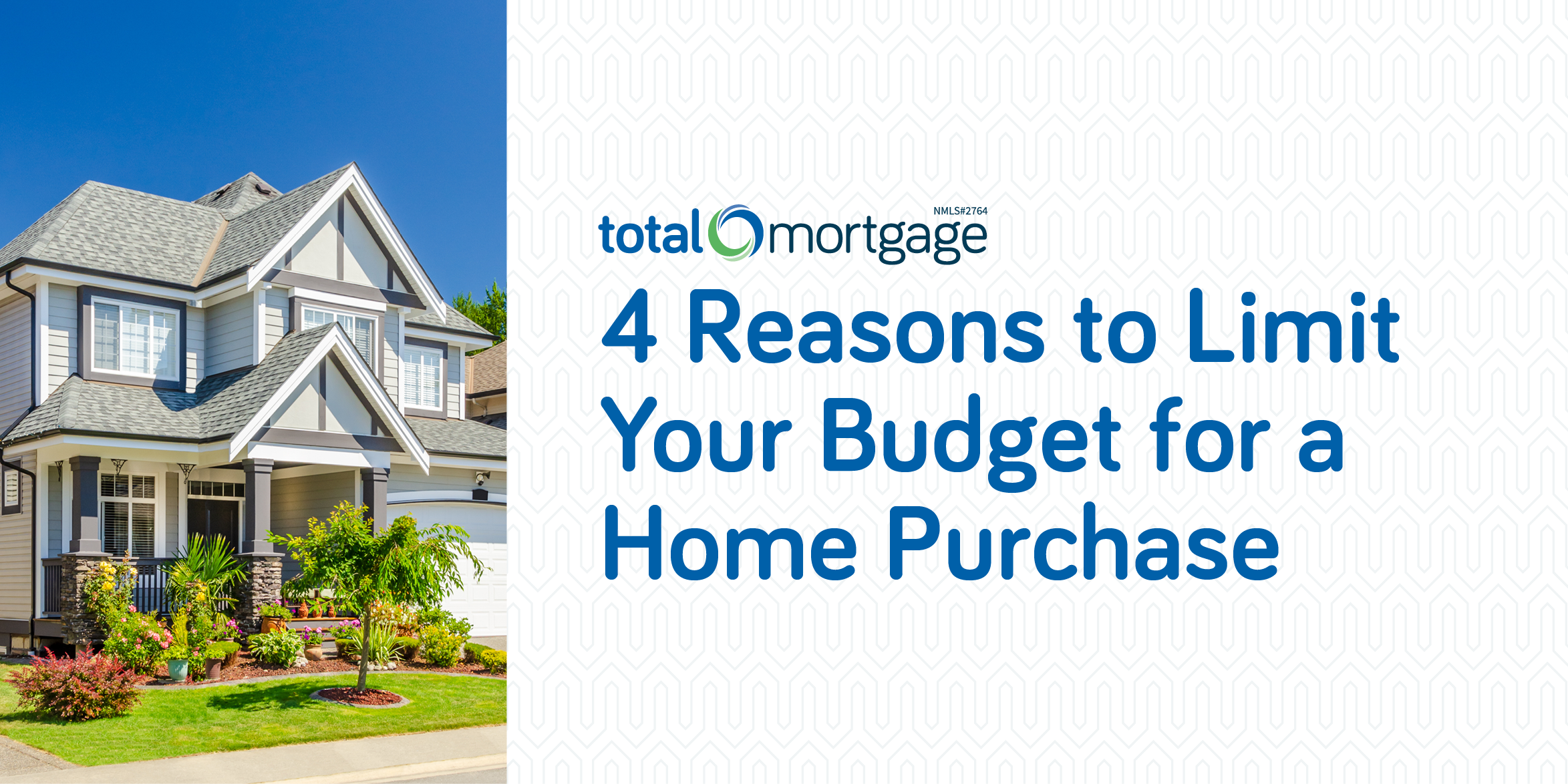 When the time comes to purchase a new home, it's always important to have a plan and keep your expectations in check. It may be tempting to join your peers in homeownership, but cleaning out your savings to do so is rarely a good move.
In short, remember this key detail: the reality of homeownership is expensive. But don't let that discourage you from reaching your goals.
In this article, we'll offer recommendations on what you should save for and why you should always stick to a budget when buying a home. Because even if you find a good deal, the expenses of homeownership don't just end at the closing table.
What Savings Are Needed For a Home Purchase?
In order to buy a home, you'll need to get your financial ducks in a row before you can seriously get started. In an ideal situation, you'll have the savings for:
A down payment that covers 20 percent or more of the home's purchase price. Putting 20 percent down will reduce your loan amount and avoid the costs of Private Mortgage Insurance (PMI) entirely. Of course, there are also more affordable mortgage options available for borrowers who are just getting started.
An emergency fund. In the event that things go financially sideways, you should have between three and six months' worth of savings in cash. If you're buying a home, more is always better and will ensure you're ready for any unexpected costs. Learn how to get started here.
Other financial goals in progress. If you're about to take on more debt to buy a home, you should definitely have your existing debt under control. Make sure you're comfortable adding more to your monthly loan payments and don't sacrifice your financial stability just to buy a home fast.
That's a lot of savings – and this doesn't even account for closing costs! It may be tempting to use everything you've got to make homeownership possible, but that's usually asking for trouble in the long term.
Remember: every loan situation is different and can still happen with a smaller amount of savings. Find a Total Mortgage loan expert near you to better understand your unique path forward.
Reasons to Keep Your Budget In Check
With some of homeownership's biggest expenses in mind, it's easy to see why clearing out your savings isn't always the best idea. Regardless of your down payment size, it's always a good rule of thumb to have a solid emergency fund and flexible money for your other financial goals.
But what about the uncertainty of the future and the opportunities it could bring? Giving yourself a spending limit on a home purchase could set you up for future success – and we've outlined some reasons why below.
1. Liquidity
Let's pretend that you did empty your savings to buy a house. Congratulations, you're a homeowner!
Then a few weeks after move-in day, your car breaks down and you need to purchase a new one. Or your spouse ends up in the hospital. Or you lose your job.
Because your savings have been fully depleted, you have no means to pay for medical bills or your car. And how are you going to find or maintain another job without a car?
These are worst-case scenarios, of course, but they do happen and often require a fair amount of savings to deal with. If you're thinking about purchasing a home, be sure to never leave yourself financially vulnerable – no matter how good the deal may seem.
Our recommendation: limit your spending budget to ensure you have access to liquid funds. If you exhaust your savings you'll have little equity to borrow against, which will cause small financial setbacks to turn into larger ones.
2. Future Expenses
Let's say that you decide to buy a fixer-upper instead of a turnkey home. Not only is it cheaper, but you'll also get to leave your own mark on the house and improve it to your specifications. But where will the renovation funds come from if your savings are depleted?
You may be tempted to put the expenses on your credit card, but that's never the right answer. Instead, limit your spending during the home search to ensure you have extra funds available for projects after move-in day. It'll make a big difference!
Even aside from large-scale improvements, having extra money on hand will help with any unexpected costs. Have an essential appliance that suddenly stopped working? Comfortably pay for a new one or repairs with savings you set aside from your home purchase.
When you work with a Total Mortgage loan expert, you'll get a unique mortgage experience tailored to your needs and budget. Find a location near you.
3. Opportunity Cost
If you don't entirely clear out your savings on a house, you could invest that money in the market instead. But if you decided to put all of your money into your home, you could deal with opportunity costs – the potential monetary losses associated with choosing one thing over another.
In this case, it's easy to break down the concept of opportunity costs. Let's look at two options:
You spend all of your savings on a home. You have a home, but lack liquid funds to use on other things.
You spend some of your savings on a home with more to spare. You invest your spare savings in the market and eventually make more money in the long run.
By choosing option one, your opportunity costs will come when you miss out on the investment return of option two. It essentially comes down to your personal preference, your current financial situation, and what you believe you actually need. And in the case of homeownership, putting some money aside regardless of your budget will go a long way.
4. How Long Will You Stay?
Before purchasing a home, it's important to set expectations and better understand your needs. Here are two of the most important questions you should ask yourself as a homebuyer:
How long do I want to live in this home? Am I willing to commit to a long-term residence?
If your answer to the latter is no, you should probably hold off on making a purchase (or do so with an Adjustable-Rate Mortgage). While homes do appreciate in value, they probably won't see much of a difference if you're only planning on a one-to-five-year residence. And if you sell within five years of buying, it can be difficult to recover your expenses.
In short, always remember that instant gratification won't get you far in the world of homeownership. Cleaning out your savings for a short-term residence will only result in a financial loss and set you back on your next purchase.
Explore Your Options With Total Mortgage
Regardless of your homeownership goals, Total Mortgage is here to help. Find a loan expert near you to get a personalized look at your budget, goals, and your best path forward. You can also apply online and get a free rate quote in minutes.

---
Filed Under: Cash-Out Refinance, mortgage-interest-rates