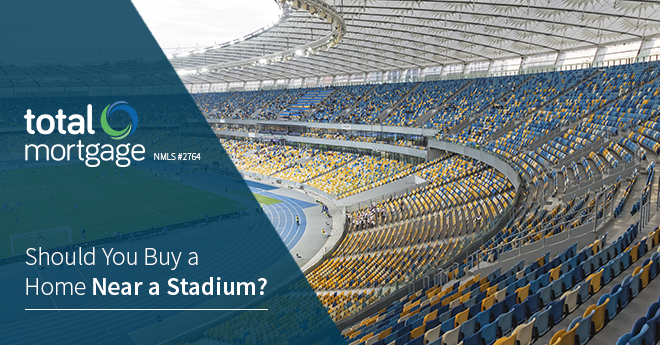 Sometimes the data nerds who calculate home values come up with answers to questions that nobody asked.
Take the question of whether living near a Walmart is good or bad for the values of neighboring homes.  Devin Pope, an assistant professor at the University of Chicago, and his brother, Jaren, an assistant professor at Brigham Young University, decided to delve into the topic.
Is Walmart a Beacon?
The brothers studied more than 1 million home sales between January 1998 and January 2008 near 159 Walmarts that were built between July 2000 and January 2006. They compared the prices of homes within four miles of a new Walmarts, before and after they opened. It turns out that values increase an average of 2 to 3 percent for homes within half a mile of a Walmart and 1 to 2 percent when the home is a half mile to 1 mile from a store.  The study also noted that Walmart's entry into a market often acts as a beacon, generating other economic development nearby.[1]
The Pope brothers started a mini fad in housing research, much to the delight of some of the nation's top chain stores.
The Starbucks Effect
Researchers at Zillow found that the value of homes within a quarter-mile of a Starbucks rise faster than those that aren't. Between 1997 and 2013, homes closer to the coffee shop increased in value by 96%, compared to 65% for all U.S. homes
Homes near Dunkin' Donuts also appreciate faster than the nation's housing as a whole, but not as fast as those next to a Starbucks, according to Zillow's analysis. The biggest "Starbucks effect" was in Boston, where nearby home values went up 171% in the same time period. That's 45 percentage points more than all homes in the city.[2]
The "Starbucks effect" might not be what it seems.  When searching for new locations, Starbucks looks for communities that are up-and-coming, where home values are probably already increasing.
The Stadium Question
Not to be outdone, rival real estate site Trulia decided to find out if the values of homes near baseball stadiums appreciate faster than elsewhere.  Since a lot of research has already been done on impacts of  new stadiums on wages, property values, and other economic indicators, and the results are mixed, Trulia decided to look at the stadiums of winning teams versus losers.
New stadiums often have a disappointing impact on local economies, though they often end up raising nearby home values and rents. Since new stadiums don't open that frequently, they looked instead at whether home prices rise in seasons when a baseball team wins more games.
Jeff Kolko, Trulia's chief economist at the time the study was done, found that 29 major-league stadiums excluding Toronto, 20 are located in neighborhoods that are more expensive than the average for that metro.  However, home prices near stadiums don't rise more in the years that a team wins more games.
"Living near a winning team may bring you happiness and bragging rights, but it won't raise your home values. There are lots of reasons to cheer for the home team if you live near the ballpark–who wants a bunch of grumpy fans walking around your neighborhood after the game?– but the effect on your home's value isn't one of them," Kolko concluded.[3]
The bottom line? Some businesses may affect home values, but when it comes down to it, location still trumps convenience.
[1] http://articles.chicagotribune.com/2012-06-07/classified/ct-mre-0610-podmolik-homefront-20120607_1_wal-mart-stores-home-values-median-number
[2] http://money.cnn.com/2015/03/04/real_estate/starbucks-home-values/index.html
[3] http://realestate.aol.com/blog/2013/04/01/baseball-season-2013-home-values-stadiums/

---
Filed Under: First Time Home Buyer, Housing Market
Tagged with: best neighborhoods to buy in, buying a home near starbucks, choosing a neighborhood, home price increase, how to increase home value, rising home value, the starbucks effect, what increases home value