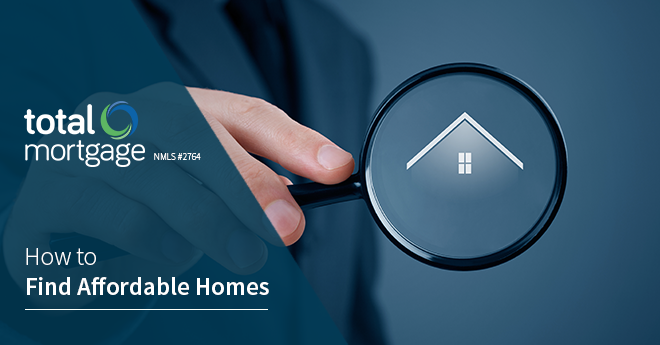 Are you frustrated by the small selection of homes in your price range on real estate sites? Do most fall short of the "must haves" that you need?
The vast majority of the listings you see come from multiple listing services run by local Realtors. Only members of the MLS can place their properties on it, and that means it's not a complete listing. There are other sources of affordable homes for sale if you are willing to look.
Many of these properties are in "as is" condition and may require some elbow grease and the services of professional contractors to get them in shape. These are costs you should figure into the purchase price before making an offer.
As a general rule, the hotter and more competitive the local market, the fewer affordable homes you will find, either on or off the MLS. Here are some sources that will help you find more affordable homes to consider:
Fannie Mae's HomePath Program.
Fannie Mae created this program to offer foreclosed homes directly to home buyers who wish to make the home their primary residence. If you wish to put 3%-20% down, you must have a 660 or greater credit score needed for a mortgage.
The program is limited to first-time buyers who have not owned a home in the past three years, and buyers are required to graduate from Fannie's home buyer education course, which is online. After graduation, you are eligible for closing cost assistance worth up to 3 percent of the purchase price. If you wish to put more than 20% down, standard guidelines may allow a lower credit score.
Fannie's "First Look" policy makes newly listed properties available to individual home buyers for a 20-day period before investors can buy them. For more information, go to https://www.homepath.com/
Freddie Mac's HomeSteps Program.
Freddie's program is very similar to Fannie's, with a few exceptions. Freddie Mac also features a first look program to give home buyers an advantage over investors and a mandatory online homeownership education program, without the assistance on closing costs. Freddie's program, however, is not limited to first-time buyers. For more information, go to https://www.homesteps.com/
For Sale By Owner (FSBO) Sites.
When home prices rise steadily, as they have been lately, more owners choose to sell their homes without the help of a real estate agent who charges a commission. Some will use an agent who simply lists their homes on the MLS for a flat fee. They can also list their properties on a site dedicated to FSBO properties.
Last year, the median FSBO home sold for $35,000 less than the median home represented by a real estate professional.[1] Note that if you buy a FSBO, and you are working with a real estate agent, you will be asked to pay his or her fee. In transactions involving a seller's agent, the brokerages on each side of the transaction typically divide the commission paid by the seller.
Some of the better know FSBO sites are Owners.com, FSBO.com, ForSalebyOwners.com, Byownermls.com. Zillow also lists FSBOs.
Cash-for-Homes Sites.
Companies like HomeVestors, which has more than 600 franchises, buy homes quickly for cash and rehabilitate them to sell to investors or homeowners. They sell homes on local MLSs through real estate brokers. However, it could be worth a call to local cash-for-homes companies to see if they have any properties or to find out names of brokers they use.
Short Sales and Foreclosure Resource (SFR).
The National Association of Realtors certifies Realtors who specialize in selling foreclosures and short sales. To qualify, they must obtain specialized training. To find an SFR-certified Realtor in your market, search the web for that designation. Have your real estate agent contact SFR Realtors to find out what they are listing and properties they are preparing to list. Ask they to notify you in advance on new listings that you might be interested in.
The Next Steps
When you find a home you're interested in, be ready to move fast with a pre-approval letter from your lender, the name of a good home inspector you trust who's readily available, and an offer that is attractive as you are willing to make it.
Investors scour these markets using expensive databases of foreclosures to find properties they can flip or convert to rentals. You may find you have to increase the geography of your search to increase the odds you will find a property that will work for you.
[1] National Association of Realtors Profile of Home Buyers and Sellers, 2015.

---
Filed Under: First Time Home Buyer, Housing Market
Tagged with: affordable homes, affordable real estate, buying a foreclosure, buying a short sale, cheap homes, for sale by owner, fsbo, how to find affordable homes, real estate deals