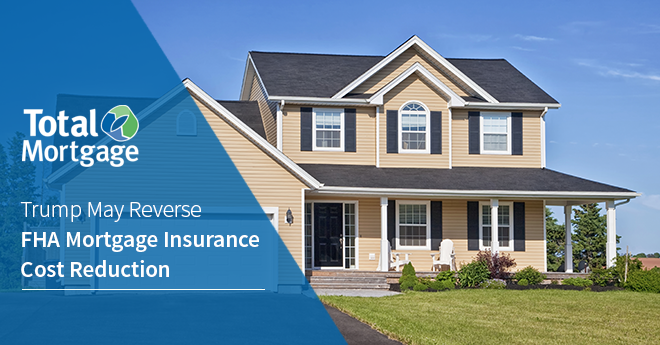 On January 27th, new cuts to the FHA's mortgage insurance premiums were supposed to go into effect.
That won't be happening now, though.
Earlier in the month, Julián Castro, the outgoing Secretary of the Department of Housing and Urban Development, announced  a 25 basis point cut in mortgage insurance for FHA borrowers. "After four straight years of growth and with sufficient reserves on hand to meet future claims, it's time for FHA to pass along some modest savings to working families," he said in a press release.
However, Castro said at the time of the announcement that his administration did not consult with the Trump administration on the decision, as it involved market-sensitive information.
The Trump administration evidently took issue with being left out of the loop. On inauguration day,  Trump issued an order freezing any new or pending regulations from the Obama administration, insurance cut included.
What does that mean for you?
FHA loans are intended to encourage first-time and medium-income borrowers to enter the housing market–especially those who have lower credit scores or have smaller down payments. Unfortunately for those buyers, a lot is up in the air right now.
While it's possible the Trump administration will choose to re-enact the cut after giving it more consideration, it's unlikely. If a premium cut is a deciding factor for you and your family, stay tuned for any developments. Given that Trump has tried to position himself as a leader for the working class, his policies should begin to reflect that sooner or later.
If a premium cut was just a nice bonus, though, it's safe to say you shouldn't put your buying plans on pause.

---
Filed Under: FHA, News
Tagged with: fha 2017, fha insurance cuts, fha mortage insurance 2017, fha pmi premiums 2017, private mortgage insurance 2017