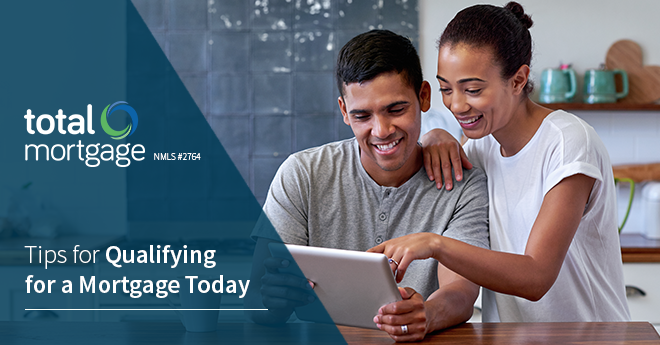 Lending standards for refinances have loosened considerably over the past two years, but, despite years of discussion, it's difficult to qualify for a mortgage to buy a house.
Tough lending standards are still keeping some buyers out of the housing should manage their credit scores and reduce debt long before they apply for a mortgage. The latter is especially important in the wake of the QM rule, which mandates lenders stick to a debt-to-income ratio low enough to ensure the applicant's ability to repay.
How do I go about qualifying for a mortgage?
Many home buyers, especially first time home buyers, may not realize that they have several options when it comes to qualifying for financing. With a little research, you might find an option that fits your situation better than a conventional mortgage. However, every option has its pros and cons; what works for one buyer may not for another.
FHA. For borrowers with less than golden credit histories, FHA is the first choice. Median FICO scores are more than 60 points lower (689 for FHA compared to 755 for conventional) and loan-to-value ratios are lower, which means FHA will cover more of the cost of the home and a conventional loan.
Best of all, FHA loans are exempt from the QM Rule, so debt to income ratios are seven points higher—a big plus factor for young buyers paying off student loan debt. [1] All that, plus 3.5 percent down payments, makes FHA a popular choice today. On the con side is FHA's required mortgage insurance—an upfront fee of 1.75% of the FHA base loan, plus an annual fee of 0.85% of the base amount.
VA. Current or past members of the U.S. military can finance up to 100 percent of their home purchase with a VA loan that has no mortgage insurance or prepayment penalties. In addition, VA loans are also easier to qualify for today than conventional loans.
Median FICO scores are about 45 points lower than conventional loans and debt to income levels are about the same as FHA.[2] On the con side, borrowers are assessed a VA Funding fee based on their active duty status and down payment. The funding fee can be financed over time.
State financing. Many buyers overlook the bargains available from their state housing authorities. They are not just for lower income buyers; about one in 87% of U.S. homes are eligible for one or more homeownership programs. In fact, states offer more than 2,400 housing assistance programs, far more than the federal government.[3]
Like FHA, these loans are exempt from the QM Rule, so DTI's higher than 40 percent stand a good chance of approval. States also offer financing with no or low down payments. The down payment program benefit most frequently found is $10,000. On the con side, the greatest variety of program are offered in the largest states (California has 412); if you live in a rural area your choices will be more limited (Alaska has six, New Hampshire seven).
Refinance your debt. Time, diligence, and a little sacrifice will get your FICO score in order unless you're recovering from a foreclosure or bankruptcy. Debt problems can be harder to crack. Many lenders are more concerned with a high DTI than a low FICO.
Yet there is an answer to the debt problem, even for young people with high student loan debt. Lenders care less about your total debt than your monthly debt obligations. If those are too high, they hinder your ability to repay the mortgage. So consider refinancing your existing debt over a longer period of time, perhaps even at a lower interest rate, with a personal loan. You will dramatically reduce your monthly payments and make it easier to reach an acceptable DTI.
[1] Ellie Mae Origination Research Report.September 2015,
[2] Ibid
[3] Down Payment Resource report.  https://downpaymentresource.com/news/

---
Filed Under: Borrower Tips, Credit Score, FHA, First Time Home Buyer
Tagged with: FHA loans, mortgage qualifications, mortgage tips, qualifying for a mortgage, qualifying for a mortgage tips, VA Loans