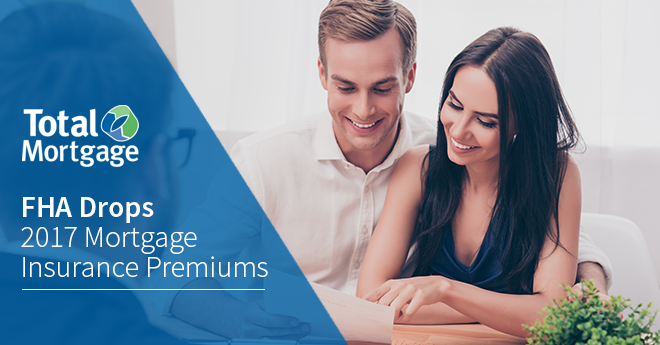 Awesome news for those of you considering an FHA loan: mortgage insurance is about to get cheaper.
The Federal Housing Administration announced on Monday that for all loans closed on or after January 27th, annual mortgage insurance premiums will drop from .85 percent to .60 percent. That can mean hundreds of dollars in savings annually, depending on loan amount, and will likely enable a new pool of home buyers to enter the market.
Housing and Urban Development Secretary Julián Castro said that after 4 whole years of growth, the FHA decided it was time to pass along the savings. "This is a fiscally responsible measure to price our mortgage insurance in a way that protects our insurance fund while preserving the dream of homeownership for credit-qualified borrowers," he added.
What if you already have an FHA loan?
Unfortunately, those who close before January 27th will not receive the discount, but if you're in the process of buying right now, this is a great reason to delay your closing.
If you've already closed, you're not completely out of options. Depending on your loan, it might be worth it to refinance. Of course, make sure you do the math or talk to a loan expert before starting the process, as interest rates have started to rise.
It's important to remember, also, that mortgage insurance doesn't have to be forever. If you've been in your FHA loan for long enough to reach 20% equity, you might want to consider refinancing, but for a different reason. While mortgage insurance lasts for the life of an FHA loan, most other programs allow borrowers to drop it at that 20% mark.
What does this mean for the future?
This is excellent news for families and individuals who have been scared off from buying a home thanks to mortgage insurance. FHA loans have traditionally been meant for lower- to mid- income borrowers, allowing for down payments as low as 3.5%. Of course there have been (and probably always will be) tradeoffs in the form of mortgage insurance, which protects banks if these borrowers default on the loan.
During and after the housing crisis, the FHA raised premiums. But now that the housing market is well on its way to recovery, premiums have dropped twice and may even continue to drop in coming years. This is good news for a lot of potential buyers out there.

---
Filed Under: FHA, News
Tagged with: 2017 fha mortgage insurance, 2017 fha pmi, 2017 mortgage insurance, fha mip, fha mortgage insurance 2017, fha pmi cuts 2017, fha pmi premiums 2017, pmi premiums 2017