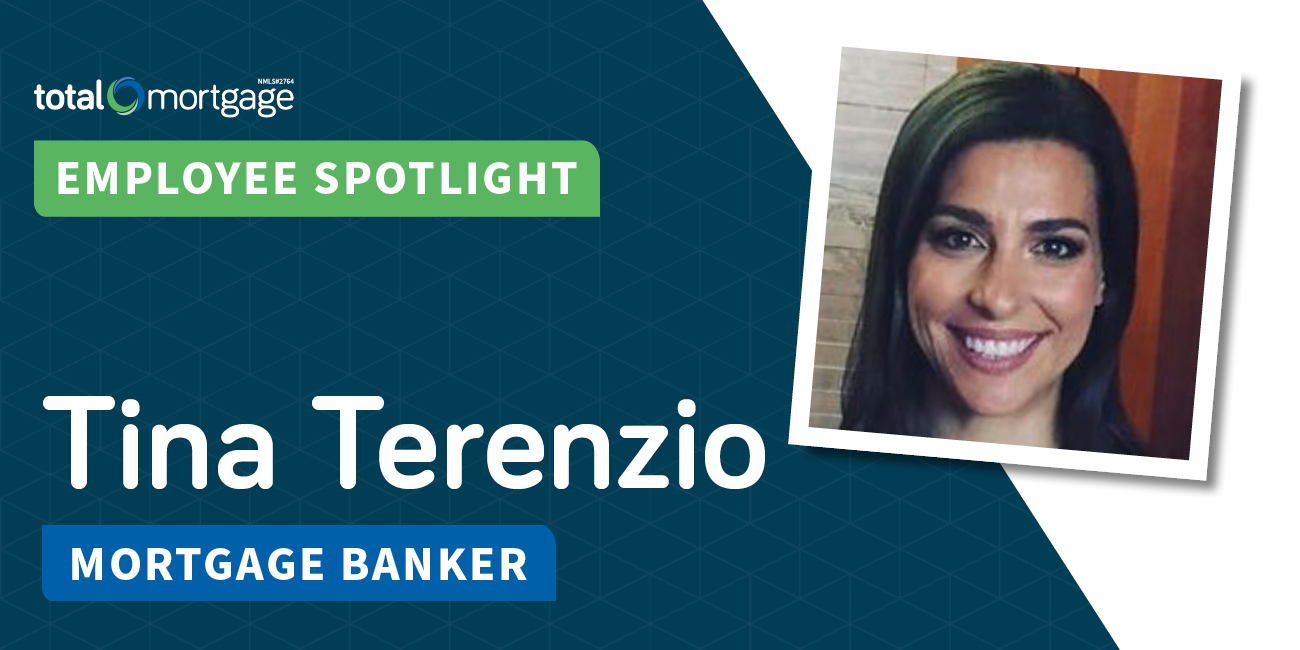 Tina Terenzio is a Mortgage Banker at our Fairfield branch and has her license in CT, FL, MA, NJ, and TX. She is a native of Fairfield, CT, and received her Bachelor's degree from UCONN. Tina enjoys spending time with her husband, a USMC Veteran, and their two dogs, Charlie and Moose.
What motivates you to wake up and go to work?
As a Loan Officer, I love being able to help people achieve their dream of homeownership. I know that if I'm able to help people achieve their goals, that makes me successful too! It's a win-win!

What do you enjoy doing in your free time?
I enjoy spending time with my husband Chuck and our two dogs, Charlie and Moose. We are a very active family. We run daily with and without the dogs. I am also an Aunt to three girls, and I love spending time with them.

If you could have any superpower what would it be and why?
I would go back in time.

What's your favorite food?
Mac & Cheese

What are 2-3 fun facts about you?
I was an athlete in college and I have a family house in Italy!

If you won the lottery, what's the first thing you would do?
I would purchase more real estate in different areas.

If someone was going to visit your hometown, what is one local spot you'd suggest they visit and why?
If visiting my hometown of Fairfield CT I would suggest stopping at Sasco Beach. It's beautiful and serene. I have spent a lot of time.

What's your favorite thing about working at Total Mortgage?
The people I work with. I am so grateful for my team.
---
Filed Under: Uncategorized