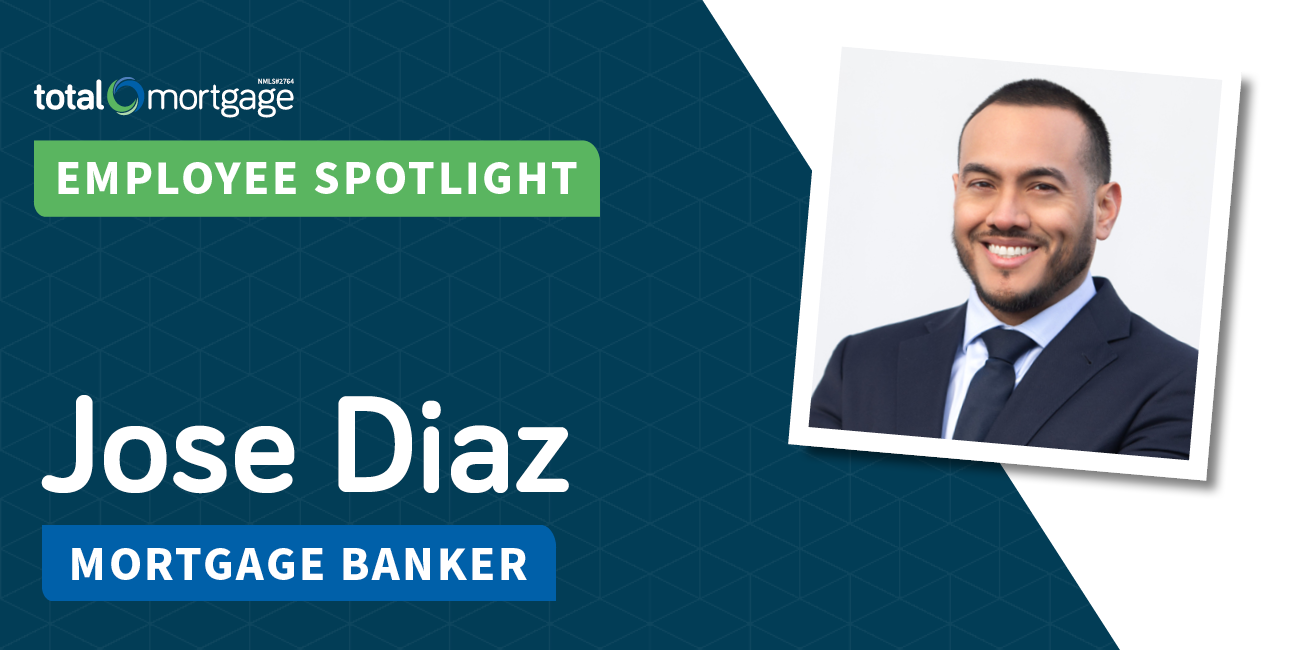 Meet this week's employee spotlight – Jose Diaz!

What motivates you to wake up and go to work?
I enjoy the job. I get to help people buy homes, all while making money, who wouldn't like that
What do you enjoy doing in your free time?
I like to spend time with friends and family, count my blessings, and just stay active.

What would you do for a career if you weren't doing this?
As a kid I wanted to be a point guard for the Knicks, I just didn't have the height, this was a good backup plan though.

What are 3 fun facts about you?
I love tacos, sleep, and making money.

If you could have any superpower what would it be and why?
Teleportation for sure, I would save a ton on gas and airplane tickets.

What's your favorite food?
Tacos & Lomo

If you won the lottery, what's the first thing you would do?
Probably, pinch myself.
If you could learn to do anything, what would it be and why?
Again, teleportation, because why not, lol!

If someone was going to visit your hometown, what is one local spot you'd suggest they visit and why?
I'm going to keep this one a secret between the locals. Like they say, if you know you know

What's your favorite thing about working at Total Mortgage?
Being a part of a team that is looking for ways to make loans that our competition can't, and that we can sell in the I like where we are as a company, I can tell Total Mortgage values its employees and customers, and I'm looking forward to what the future holds.
---
Filed Under: Uncategorized