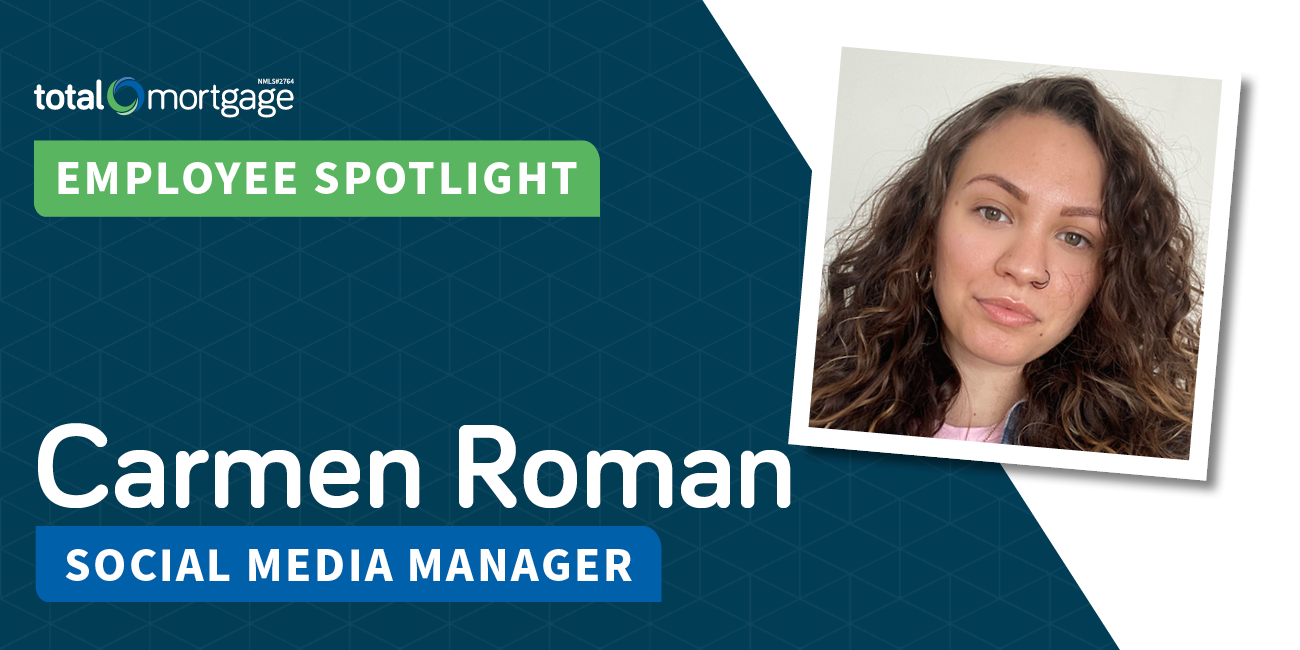 Hello! My name is Carmen. I'm the Social Media Manager at Total Mortgage and usually the person putting together the employee spotlights! I'm a New Haven, CT native and received my Bachelor's degree in Business Administration with a concentration in Marketing.
What motivates you to wake up and go to work?
I owe my success to the sacrifices that my parents and grandparents made. I carry those within me. They motivate me to wake up each day and be the best version of myself.
What do you enjoy doing in your free time?
My favorite thing to do is to sit outside in my backyard by the water. It's even better when my fiance and dog Zuko are there with me! I also workout a lot in my free time – I like doing a mix of strength, spin, and yoga.
What would you do for a career if you weren't doing this?
I would love to be a spin instructor for Peloton! Yes, I love spin, but I also love motivating people to improve their lives through health and fitness.
If you could have any superpower, what would it be and why?
The ability to understand/read/speak any language once I had come into contact with it.
What is your favorite food?
I love any Puerto Rican cuisine. Also, always down for sushi.
If you won the lottery, what's the first thing you would do?
Buy a couple of multi-family investment properties.
Start a savings account specifically with my future kids in mind.
Start a scholarship to benefit kids who grew up in New Haven.
Fund my business idea!

If you could learn to do anything – what would it be and why?
I would love to learn how to live off the land – Grow, hunt, forage food, and harvest power from sun and wind.

If someone was going to visit your hometown, what is one local spot you'd suggest they visit and why?
For Pizza: Modern
For Sushi: Rockfish Sushi Bar
For Brunch: Barracuda
For Cocktails: Elm City Social

What's your favorite thing about working at Total Mortgage?
There is so much room for growth. I started as a Marketing Copywriter in 2020 and moved into a Manager role in 2021.
---
Filed Under: Uncategorized