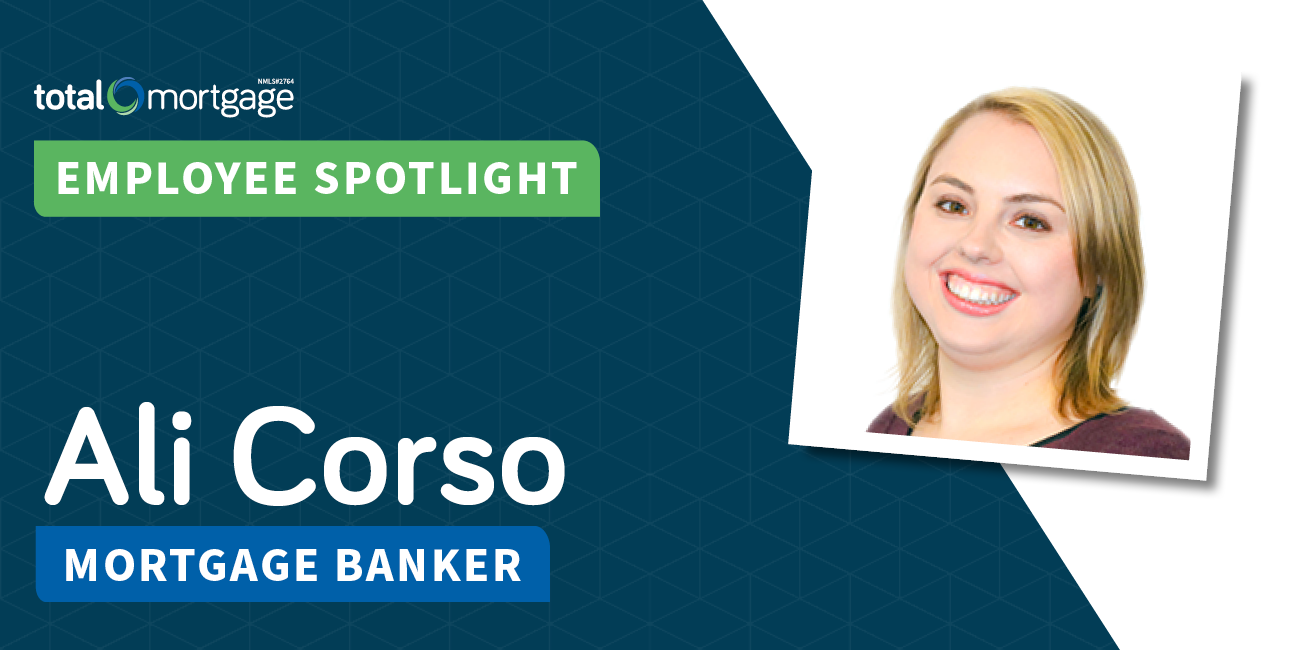 Meet this week's employee spotlight – Ali Corso! Ali was born and raised in Connecticut, where she graduated from UConn with a bachelor's degree in Community Health. She later attended Utica College, where she obtained a degree in Nursing that has since been used for her roles at Tampa General Hospital and Moffitt Cancer Center.
What motivates you to wake up and go to work?
Every morning my dogs wake me up very early, which starts my day. One I'm out of bed, I'm motivated by working hard for our borrowers to get the home of their dreams.
What would you do for a career if you weren't doing this?
I would likely still be working as a nurse.
What do you enjoy doing in your free time?
I spend a lot of time at the dog park with my dogs. I also enjoy paddle boarding, going to local sporting events, and checking out new restaurants and breweries.
What's a fun fact about you?
I live in Florida and I'm getting married in October.
If you could have any superpower, what would it be and why?
To be able to eat anything and not get fat.
What's your favorite food?
Steak and potatoes.
If you won the lottery, what's the first thing you would do?
I would buy a house on the water with a dock and a boat.
If you could learn to do anything, what would it be and why?
I would love to learn to scuba dive so I can spend more time in the water.
If someone was going to visit your hometown, what is one local spot you'd suggest they visit and why?
I would suggest they check out the major sporting events. I love going to the Tampa Bay Buccaneers, Tampa Bay Rays, and Tampa Bay Lightening.
What's your favorite thing about working at Total Mortgage?
I love that I can work with my mom and talk to her all day, even when she gets annoyed.
---
Filed Under: Uncategorized