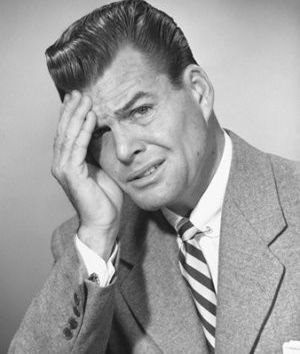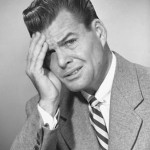 Mortgage rates are up as I write this blog this morning, but the price of mortgage-backed securities (MBS) on which mortgage rates are based have been extremely volatile due to mixed economic data.  Unfortunately, for the time-being the markets are interpreting the data as a negative for bonds and MBS which means a continuation of the upward trend in rates.
The first economic report of the day, the Consumer Price Index (CPI) should have been a positive for mortgage rates.  Despite a spike in producer prices reported yesterday, today's CPI was unchanged from last month suggesting that producers have been unable, or unwilling to pass along price increases to consumers.  The lack of inflation provides a foundation for the Federal Reserve to provide additional stimulus, perhaps as early as its September meeting.
The second report of the day provided even more support for improved mortgage rates.  The New York Empire State Index, a measure of manufacturing activity in the New York Federal Reserve Bank's region was lower by a significant amount.  Analysts had expected an improvement after a weak report last month, but the report showed even weaker results.
Despite these two reports that were supportive of lower mortgage rates, the third report of the day has created confusion among market participants regarding the true state of the US economy.  Industrial Production, a measure of the level of manufacturing output across the country rose by .6%, exceeding the .5% estimate and the .4% increase from last month.  Such a positive sign from a key sector of the economy suggests that the economy may be improving.  That is not a positive for mortgage rates.
Despite today's move higher and a recent trend in that direction, I still think mortgage rates will find their way back down in the no-to-distant future.  European turmoil, potential for military conflict in Iran, the upcoming US presidential and Congressional elections and the automatic tax increases and spending cuts that happen at year end all may pressure mortgage rates to fall.
If the economy does strengthen and only positive news develops in Europe, in the Middle-East and with the US political climate then mortgage rates will increase.  But I, for one, doubt that scenario is likely.

---
Filed Under: Compare Mortgage Rates, Current Mortgage Rates, Mortgage Interest Rates, Mortgage Rate Trends and Analysis, Mortgage Rates, Purchase, Refinance