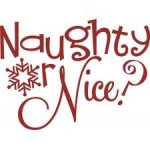 Mortgage rates are caught in a balancing act between all-time lows and meaningfully higher levels this holiday season.  Economic data released over the past few weeks suggest that rates should be heading higher, yet the uncertainty that surrounds the fiscal negotiations in Washington and its impact on the US economy have kept rates near historic lows. One way or the other the next week to 10 days is likely to see rates move toward the naughty list or stay on the nice list.
To speak with one of our licensed mortgage professionals to find out how much you could be saving, click here or contact us today at 866-896-5826.
The only report of interest this morning is the Case-Shiller Home Price index which clearly indicates the positive movement that home prices have seen in 2012.  For the year US home prices rose by 4.3% in their survey of 20 major cities.  While this is impressive the truth is that home prices have likely performed even better than it seems.  This particular index uses a three month average in the markets surveyed to address volatility.  While this can help the index in relatively calm markets, it does tend to minimize the movement in either direction during periods of rapid change.  Since our current trend in home prices is rapid acceleration, the actual rate of growth is likely being under-reported.
The balance of today will likely see slight improvement in mortgage rates as the absence of a deal or even visible negotiations relative to the fiscal cliff will increase uncertainty and keep investors comfortable with the security of bond investments including mortgage-backed securities.  Tomorrow provides a little more economic data and perhaps more news as well.  President Obama is reportedly returning to Washington for negotiations and it is likely Congressional leaders will as well.
Next week is pivotal for the direction of rates for 2013 and beyond.  Will the "nice" period continue, or will the "naughty" era begin?

---
Filed Under: Compare Mortgage Rates, Current Mortgage Rates, Mortgage Interest Rates, Mortgage Rate Trends and Analysis, Mortgage Rates, Purchase, Refinance