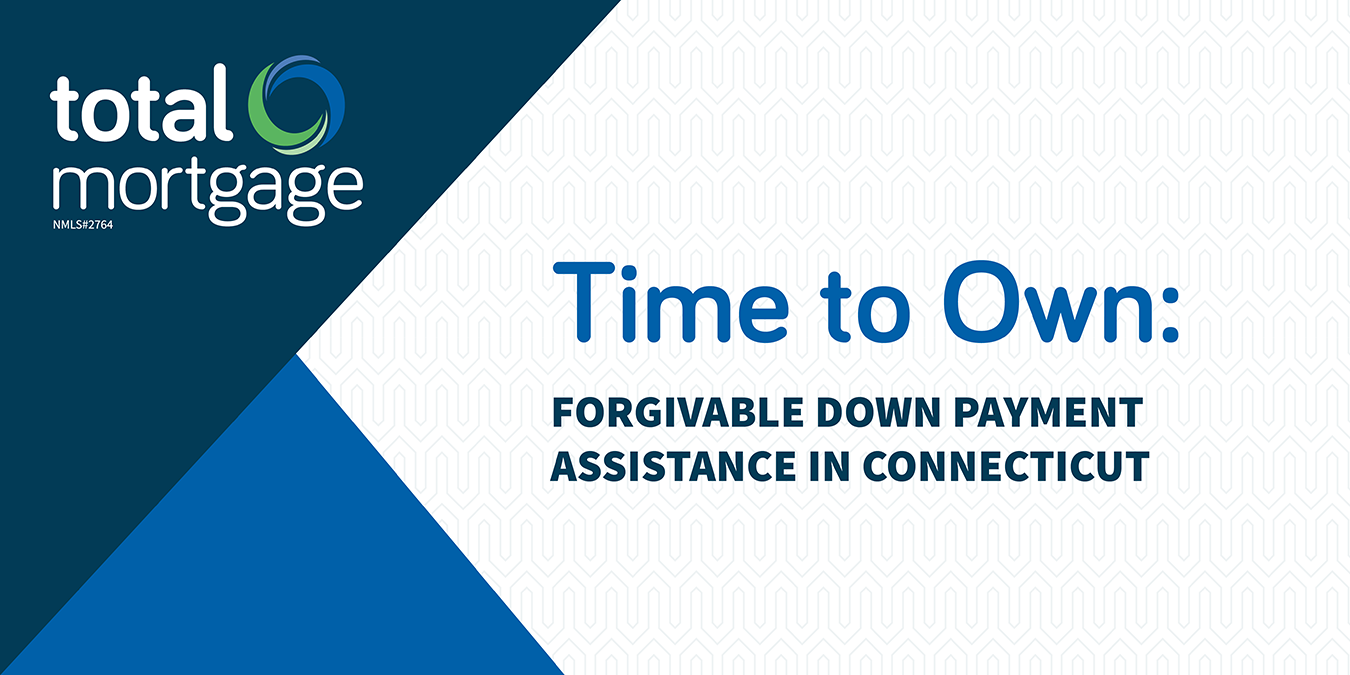 As of Monday, April 24, 2023, the Time To Own program is back with $20 million in additional funding! If you'd like more information or want to explore your options, contact a loan expert today!
---
One of the biggest obstacles to homeownership is the down payment – and even if you're able to afford it, it could significantly deplete your savings. The upside? Today's borrowers have more financial assistance options than ever.
Last year, the Connecticut Housing Finance Authority (CHFA) introduced "Time To Own", a program designed to make homeownership more attainable for low-to-moderate-income homebuyers in Connecticut. In this article, we'll cover all the details of Time To Own, how to qualify, and more.
What is the Time To Own program?
The CHFA's Time To Own program is a forgivable down payment assistance (DPA) program available to borrowers in Connecticut. The benefits include:
Financing to cover up to a 20 percent down payment and up to five percent of closing costs
Zero percent interest rate with no monthly payments required
Annual loan forgiveness rate of 10 percent (resulting in a fully forgiven loan in 10 years)
The forgivable loans provided by Time To Own also vary by area. Let's break it down.
High or Very High Opportunity Areas in Connecticut are eligible for funding up to $50,000
Very Low to Moderate Opportunity Areas in Connecticut are eligible for funding up to $25,000
Visit the CHFA online to view a full map of Connecticut's opportunity areas.
Since its introduction, Time To Own has allocated a total of $60 million in funding. Once all funding has been used, the program will no longer be available. Contact a loan expert now to determine your eligibility for funds.
How to Qualify for Time To Own
In order to qualify for Time to Own, a borrower must have at least three years of residential history in the state of Connecticut. They must also be able to meet certain qualifications and obtain a CHFA first mortgage loan.
Total Mortgage is a CHFA partner and would be happy to assist with all steps of the process. Get started today before Time To Own funds run out!
Borrowers are free to use any other down payment assistance (DPA) programs alongside a Time to Own loan, including the CHFA's existing DPA program. If an applicant is not a first-time homebuyer, they may still qualify for the loan if the property is located in a designated area of Connecticut. However, they can't own any other property when the CHFA closing rolls around.
Time to Own also has limits tied to the homebuyer's income and county, which can be viewed here.
Time To Own: With Total Mortgage
As a CHFA partner, Total Mortgage is available to determine your eligibility for Time To Own funding. If you live in Connecticut and could use help with a down payment or closing costs, find a loan expert near you or check your eligibility now.

---
Filed Under: Uncategorized