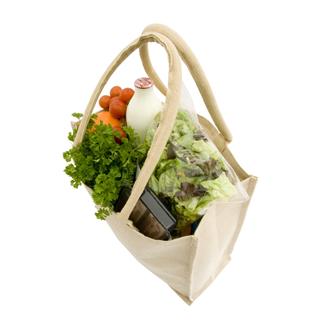 Food For Thought – and Profit
No. It wasn't an April Fools' joke. The story of Whole Foods opening in Detroit was on the up and up. Even though the city is on the down and down.
Whole Foods operates six stores in Michigan. The Detroit store is approximately 21,000 sq. ft. and opened on June 5. Local products such as Avalon baked goods and seasonal Michigan produce will be sold.
And as the New York Times reported, all is not gloom and doom in the Motor City. Chinese-owned companies are 'motoring' along.  Recently, the biggest carmaker in China, Shanghai Automotive Industries opened an office in suburban Detroit. And the Times reported that Dan Gilbert, a Detroit native and the founder and chairman of Quicken Loans, has spent nearly $1 billion acquiring three million square feet of real estate in the city and is renovating properties and building apartments. And a seven-mile light rail system is in the planning stages.
The role model for inner city markets might be Newark, New Jersey. Earlier this year, a 12,500-square-foot Key Food supermarket opened in the city's South Ward.  That came a year after Food Depot became the first supermarket built in Newark in 20 years. The store is an outgrowth of Brick City Development Corp.'s Supermarket Initiative, which offers tax abatements.
And Krauszer's Food Stores, a convenience grocery store, entered the Newark market by signing a lease for 15 years and 2,300 square feet as part of the upscale RockPlaza Lofts redevelopment.  The store is the first of several planned for Krauszer's as part of its growth strategy in Newark. Plus, ShopRite signed a 67,000-sq.-ft. lease to open a new supermarket at Springfield Avenue Marketplace. The development will include approximately 150 residential apartments. Groundbreaking on the development is slated to take place this fall.
In statement, Marc E. Berson, chairman of Fidelco Realty Group said, "The signing of Krauszer's represents both a practical and milestone success for the RockPlaza Lofts development. From a practical standpoint, Krauszer's Food Stores provides residents with a walkable, convenient place in the neighborhood for their food and grocery needs." It should be noted that in the 2010 census, Newark grew for the first time in three decades.  RockPlaza Lofts, have a waiting list of over 200 names for apartments.
Another brick and mortar entity is Traders Joe's; looked upon as the low-cost Whole Foods. 'Joe will be opening in Stamford, Connecticut. Long known as hub for corporate headquarters, Stamford has now built new residential developments near the Metro- North train station.
"Before suburban growth, cities always had supermarkets," explained Kate Coburn, partner HR&A Advisors, Inc; a real estate, economic development and energy efficiency consulting firm. "If there was a residential neighborhood, there was a market. As people moved to the suburbs and density of the urban areas declined, there was a decline in the support of the neighborhood supermarket."
In addition, the neighborhood market was smaller than its suburban counterpart. And the products offering were not as varied. And with more land available, customers came from a much wider area; due in part to on site parking. "Cities have become the center for dense residential development," said Coburn  "Detroit was able to make a compelling argument that was backed by financial incentives; such as type that were given in Newark. Detroit has young professionals who believe the city will come back."
Recently, Reuters reported on the launch of Amazon Fresh. The grocery business in the United States generated $568 billion in retail sales last year, with online accounting for less than 1 percent.  Amazon joins FreshDirect and Peapod; with Walmart testing its own fast delivery service.
As for all of these choices, Coburn said, "People shop locally and also use a Fresh Direct. And just like a supermarket has loss-leader items to bring in shoppers, shopping developments have a  supermarket as the loss-leader to bring in other retailers."
for more info on Detroit and Newark:
http://www.nytimes.com/2013/04/14/business/dan-gilberts-quest-to-remake-downtown-detroit.html?pagewanted=all&pagewanted=print
http://www.totalmortgage.com/blog/commentary/a-new-newark-renovation-efforts-take-hold/21054
---
Filed Under: Commentary
Tagged with: urban renewal