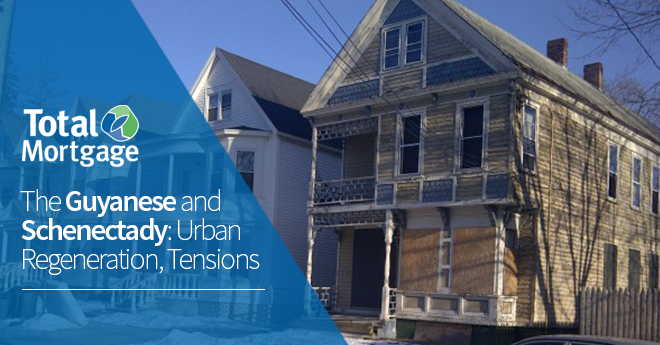 Schenectady is a study in contrasts. Stately mansions in the G.E. Plot, minutes from the urban devastation of Hamilton Hill.  Churches (estimates, over 150) visible from almost any point, in a city with the highest crime rate in New York State.
"The city that lights and hauls the world," was once home to General Electric  (G.E.) and the American Locomotive Company (ALCO).  At their height, over 90% of the city's working population was employed by one of them.
But, by the end of the 20th Century, the tide had turned.  Like other rust belt cities, deindustrialization meant the loss of tens of thousands of jobs, and ultimately, a significant decline in population — and in tax revenues.
ALCO closed its doors in 1969, with G.E. scaling back Schenectady operations from over 40,000 employees at its high point to less than 3,000 by the early 21st Century.
Boarded up homes and shuttered businesses, omnipresent.
The once proud industrial giant, a punchline.
In 2002, then Mayor Al Jurczynski was approached by a member of the city's small Guyanese community asking if they could have use of a vacant building for a church.  The community interested him and he decided to meet them.
"I was sitting at a folding table and an elderly gentleman spoke up and said 'I want you to know we're Guyanese and we don't believe in public assistance,' " he recalls. "And I said 'God Bless you!"
"I was sitting at a folding table and an elderly gentleman spoke up and said 'I want you to know we're Guyanese and we don't believe in public assistance,' " he recalls. "And I said 'God Bless you!!"
Around this time, Herman Singh, a Queens, NY, real estate and personal loan broker had the idea of bringing busloads of Guyanese-Americans to Schenectady, to plug home ownership there. "He was doing it strictly as a business venture but I thought it could be good for Schenectady," Jurczynski says.
Jurczynski sold Schenectady as if its life depended on it.  "The city was dying," he says.
Every Saturday from May to November, buses of Guyanese-Americans arrived in Schenectady for a guided tour, courtesy of Mayor Al.
He  showed them the good neighborhoods and the bad, schools, hospitals and parks, ending with a visit to his in-laws, Selvina and Raffaele Marotta, also immigrants, who served them paper cups of homemade wine and showed them their vegetable garden.
The cost to Schenectady?  Nothing.  Singh paid for the buses and the food, Jurczinski donated his showmanship, the soda and the ice.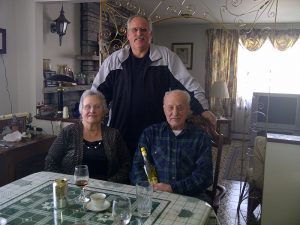 "The Guyanese were Al Jurczynski's kind of people.  His parents were immigrants and he has a real connection with this kind of working class person," says Carl Strock, then a columnist for the Daily Gazette, who covered the Guyanese community.   "He basked in the adulation and they were just so delighted to be courted by the mayor."    
His efforts were chronicled in 2002 by reporter Wendy Dorr in "This American Life"
Immigrants may be our country's best hope for housing recovery, research shows.  A study in March by the Mortgage Bankers Association Research Institute for Housing America found that in 2000-2010, immigrants  (about 13% of the population) accounted for almost 40% of the home buying market.  While native-born home buying is projected to climb in 2010-2020, as the 25-34 year old population expands, immigrants will continue to represent about 36% of the market, the study says.
Over half of foreign-born homebuyers pay cash for their homes.  This was particularly common in the early days of the Guyanese initiative, when foreclosed homes were available in Schenectady for as little as $5,000 – some, for as little as $1.
"The beautiful thing is that (the Guyanese) were interested in the deals and the deals were in the inner city," Jurczynski says. "They would come in and strip them to the studs and they would put in $25,000 or $50,000, and with that and sweat equity, they would have a really nice house."
While numbers are difficult to come by, it is estimated that as many as 1,000 Guyanese Americans moved to Schenectady in that first wave.
The 2010 census estimates the current Guyanese population in Schenectady at 2,300, but County Legislator Philip Fields (D), himself a member of the community, and others, say this number is underreported because many Guyanese are of African or Indian descent, and may have chosen those categories.  Others may not have participated in the census.
Fields, says the population is at least 6,000-7,000.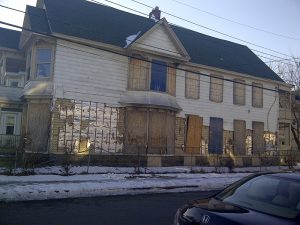 Whatever the precise number, a significant Guyanese presence is clearly visible.  In Hamilton Hill and Mont Pleasant, the city's worst neighborhoods, boarded up shells are now interspersed with brightly painted and meticulously renovated homes  –almost always Guyanese-owned.
The Guyanese "provide stability in the neighborhoods that they are investing in," said Rocco Ferraro, executive director of the Capital District Research Planning Commission, which analyzes data and trends relating to economic development in the region.  "Many have also opened businesses."
The Guyanese American Association of Schenectady (GAAS) serves as an advocacy group for the community and provides support for events, such as the annual Easter-Phagwa celebration, in Grout Park; neighborhood clean up days and health education programs. The Association is in the process of arranging to lease the park so that they can build cricket fields there.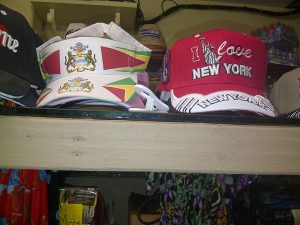 An established Guyanese community with activities, social groups, cricket fields, and, in many cases, family continues to attract other Guyanese homebuyers.  These days some relatives of Guyanese Schenectadians come straight from Guyana, Fields says.  

"If one part of a family comes here, eventually they will bring more family here," he says.
"If one part of a family comes here, eventually they will bring more family here," he says.
"We moved because it was a Guyanese community, where family was already living, "says Rameesh Doodnauth, who with his wife, Radica, and three children, followed his brother to Schenectady in 2002, noting that a growing Guyanese population meant that there would be need for a Guyanese grocery.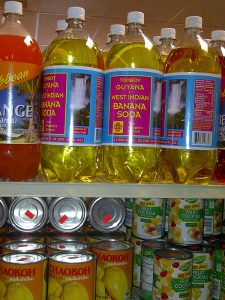 Timothy's West Indian and American Market sells every kind of meat from goat chops to sheep brains, produce items like yucca and taro, spices and beverages, as well as cooking equipment and some clothing items.
Doodnauth says that coming from New York City, the lower cost of living was also appealing, allowing, as it did, for his wife to stay at home with their children.
"I think my kids turned out a lot better than if we'd stayed in New York City," he says.
Mo Satrun, too, originally came to Schenectady in 2002, because of family – his wife's sister and her family lived here.  He found he loved renovating distressed homes.  He's sold over 30.
"I have a passion to bring junk houses back to life," he says.  This passion has been profitable.  Satrun recalled that he paid $20,000 for the first one and sold it for four times that.  While profit margins are no longer that high, "I make a living at it."
No Promised Land is without its issues, and for the Guyanese, Schenectady has been no exception. The Guyanese are polite in business but socially, the adults keep largely to their own.  They complain that, despite their contributions to the stability of neighborhoods and the local tax base, they are often the targets of prejudice, and relations with the Black community are particularly uneasy.  There have been clashes regarding Guyanese customs, notably, the community's live poultry and meat markets which slaughter fresh meat to order, and accusations of domestic violence in the Guyanese community that they say are unfounded, and offensive.
Guyanese Schenectadians also say that they worry about how the city's still prevalent culture of  crime might impact on their children.  For those who step outside the community, there is danger, they fear.
"My little one goes to Schenectady High School and fell in with a bad crowd," cutting class and engaging in rowdy behavior, says Angie Singh (not her real name), who moved to Schenectady in 2008 from Poughkeepsie with her family, so that they could be part of an established Guyanese community. "Kids are walking the street at night," she says.  "It would be better for everyone if law enforcement did more. "
But by far the community's major complaint has been  that they say that in recent years, they have been the object of harassment by building inspectors, and that there is a double standard in terms of code enforcement, because, as the city's major residential renovators, fining them provides income to the city.
" I learned the trade in NYC and I thought I could make a living here," said Tarchard Lall, a Guyanese contractor who came to Schenectady in 2001 to visit a relative and saw an opportunity to make it in contracting. "The place was like a ghost town," he recalls. "But people were building."
Lall said he feels that code enforcement standards are unfair to Guyanese, and the cost of renovating has become prohibitive as a result. "I know people who want to sell and go back to New York City because of code harassment."
Outside the Guyanese community, however, some say that, whether out of innocence or guile, some Guyanese are not conforming to the laws.
"Some came…. with the idea that they didn't need licensed plumbers, licensed contractors, licensed anything," says Jay Sherman, director of development for the City of Schenectady under Jurczynski and currently Empire State Coordinator for Rensselaer County.  " A lot of them are pretty handy and the idea was they don't have to hire help."
"They had the feeling that they should be exempt because they were new and they were trying to fix things up," agrees Strock.
Resentments multiply exponentially when a Guyanese homebuyer renovates not one home, for the purpose of living in it, but multiple properties for investment, and especially, when he is an absentee landlord.
"There have been a lot of success stories but some people stayed in New York City and tried to run investment properties from there," says Mayor Gary McCarthy (D).  "Those have not been wholly successful."
"It's a mixed bag," agrees Joe Allen (D), who was a Schenectady councilman from 1998-2012 and is a spokesperson for the Black community. "My neighbors are Guyanese and we  get along great.  But the ones who came to invest – don't bother!"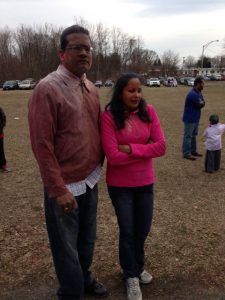 John Mootooveren, former president (and current treasurer) of  GAAS says the issues are being discussed and he is certain that they will be resolved. "Yes, we have problems with code enforcement but we are working with the city and it will be worked out."
It has been suggested that while the Guyanese initiative was successful in part, perhaps Utica did it better, offering more significant support through its Mohawk Valley Resource Center for Refugees to the Bosnian Immigrants who came there starting in 1993.
Others suggest that the issues faced by the Guyanese Schenectadians are simply the growing pains of any immigrant population in a new home.
"Acceptance takes time,"  Mootooveren says.  "In the time since we came, things have changed for the better, and they will continue to."
"Acceptance takes time,"  Mootooveren says.  "In the time since we came, things have changed for the better, and they will continue to."
The Guyanese initiative was an early precursor of a move on the part of Schenectady to return the city to its former glory.  There are other signs of renaissance, albeit gradual.
The Key to the City program, a joint venture between the City and Key Bank, started in Fall 2011, aims to help Schenectadians become homeowners by offering accessible financing and other financial support.
And the Schenectady Metroplex Development Authority, a nonpartisan economic development program that is funded by sales tax dollars, has begin to breathe life back into the moribund business district.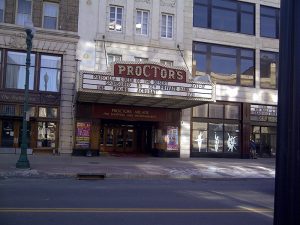 Businesses have begun to return to Schenectady and sections of downtown, in the area around the landmarked Proctor's Theater, are showing some signs of renewal.  But, mirroring the Guyanese revitalization of residential areas, commercial recovery is patchy, a charming café dispensing its lattes next door to a boarded up store.
So what's the bottom line?  Did the Guyanese initiative change  Schenectady for the better?
"The restoration of these run down neighborhoods made a huge difference," Strock says.
"I think generally it was a successful program," agrees Mayor McCarthy. "The Guyanese community is an asset to Schenectady.  We are glad they are here."    

And how has it worked out for Schenectady's newest citizens?
"Schenectady made a lot of people who could not have owned homes into homeowners," Mootooveren says.
"For what you would put into a down payment (in NYC) you can buy a house in Schenectady," agrees Fields. "That is the big difference that gave people the opportunity to own, and Guyanese people like to own.  That dream became a reality in Schenectady."
---
Filed Under: Commentary
Tagged with: gentrification, guyanese, immigrants, New York, regeneration, schenectady, urban