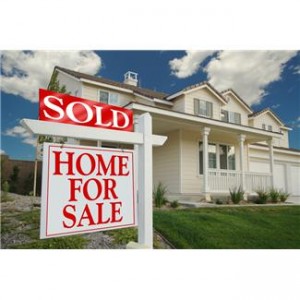 If you are planning to buy or sell a house this spring, it's a good idea to know what kind of market conditions you'll encounter.  Will it be tough or easy to negotiate?  Will you likely encounter competing offers?  Will homes sell quickly or linger for months?
These and other questions important to your plans are determined by whether you are in a "buyer's" or "seller's" market.  A buyer's market occurs when there are more houses for sale than there are buyers.  A seller's market is just the opposite; there are more buyers than there are houses.  Prices tend to fall in buyer's markets due to weak demand and over supply.  Prices rise in seller's markets due to strong demand and inadequate supply.
Since 2007 most markets in America have been in a buyer's market.  However, during the last nine months conditions have been improving for sellers in many markets and recently a national trade organization asserted that much of the nation is now transitioning into a seller's market.
Many of us depend upon "national" market reports issued by trade associations, government agencies and research companies, but in fact there is no such thing as a national real estate market.  The real estate reports you hear on the news are simply averages of many local markets and may have as much relevance to your local market conditions as a weather forecast for a city 500 miles away would have on your weather outlook.
So how do you find out whether you are in a buyer's market, a seller's market or somewhere in between?  Here are some suggestions.
When sales prices meet or exceed list prices (sellers' asking prices), you are in a seller's market.  That's because sellers are less likely to compromise in a seller's market, so the price a seller initially places on their property ends up being close or even below the final sales price.  Conversely, in a buyer's market, sellers often find themselves forced to make concessions on price, so the final sales price ends up significantly below the original list price.
By comparing list and sales prices over recent months, you can get a sense of where prices are headed in your local market.   If list and sales prices look like they are going to meet soon, be prepared to enter a seller's market.  A word of caution:  be sure to compare year over year price changes rather than month over month.  Real estate prices are highly seasonal, especially in the winter and spring.
You can find out your current list prices and sale prices go to a large real estate site like Zillow or Trulia and compare data on recent sales in your neighborhood.  It might be easier to ask your Realtor, who has access to current sales and list price data from your multiple listing service.
Another way to get a sense of whether you are in a seller's is to look at the time houses are spending on market before they are sold.  If houses are selling faster, you are either in a seller's market or on the way.  A good source for time on market is Realtor.com, which publishes a monthly listing of 146 markets, listing the median time in inventory and change over the past year.  If your median time in inventory has declined by double digits and is below than national average, chances are you're in a seller's market.
A less scientific way to see the change from buyer's to seller's market is to look for the presence or absence of seller concessions in listings. Last year 60 percent of all sellers offered incentives to attract buyers. The most popular was a free home warranty policy, which costs about $500, offered by 22 percent of sellers, but 17 percent upped the ante by paying a portion of buyers' closing costs and 7 percent contributed to remodeling or repairs.   By February, most concessions had disappeared.
Finally, the official definition of a seller's market is less than a three months' supply of homes for sale in the local inventory of listings.  According to the National Association of Realtors, at the end of January the national "months' supply" was 4.2 months, down from 4.5 months in December, the lowest housing supply in eight years.  Since 4.2 is close to 3, undoubtedly many of the 900 plus local listing services that contributed to NAR's national average are in seller's markets.  A handful of MLSs calculate a months' supply and release it publicly.  Otherwise ask your Realtor for the current months' supply in your market.
Steve Cook is managing editor of Real Estate Economy Watch, which was recognized as one of the two best real estate news sites of 2011 by the National Association of Real Estate Editors. Before he co-founded REEW in 2007, he was vice president of public affairs for the National Association of Realtors. In 2006 and 2007, he was named one of the 100 most influential people in real estate.
---
Filed Under: Commentary
Tagged with: Home Sales, seller's market