Government Shutdown to Impact the Housing Market by Steve Viuker
The below is from the National Association of Realtors and pretty much tells the story.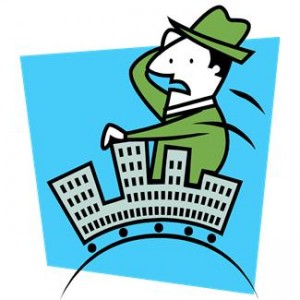 Congress has failed to approve a Continuing Resolution (CR) providing funding for most government operations. Therefore, spending authority for most of the government expired at midnight on Sept. 30, 2013. Until legislation providing for funding is signed into law, many offices and programs of the federal government are now shut down. This means many, but not all, government programs, including some that impact federal housing and mortgage programs, have been suspended or slowed due to the lapse in government funding.
However, real estate professionals told totalmortage.com that concern; not panic, is the feeling. Said Joseph Del Duca, Partner and General Counsel, of New Jersey-based Walter homes: "As this progresses, it will create turbulence in all markets. This is a very fragile housing recovery and these reports about rising housing markets around the country have failed to reach southern New Jersey.  (Walters builds in areas that have already been affected by Hurricane Sandy)
"In the short term, the shutdown will have very little impact," said Del Duca. "We do not have any clients calling us to back out of  deal due to the shutdown. However, in the long term,  the shutdown can affect mortgage rates and potential buyers who might say, 'I'm not doing anything right now.'"
"The government shutdown has already had a negative impact on the processing of both new mortgage applications and those already in process," said David S. Marinoff,  Managing Director of Luxury Mortgage Corp. "The IRS announced yesterday that they have stopped processing all 4506T requests.  This now has already impacted processing loans, as ALL loans require transcripts. This will, in effect, freeze all applications. The FHA has laid off a portion of their staff, and the system is slowing down and we are now unable to get Federal verifications for Social Security income or related issues."
Concluded Marinoff, "In my view the shutdown will stifle an already fragile recovery.  The responses I have been receiving from borrowers is anger and frustration with Congress."
In a phone interview with Bloomberg News, David Stevens, chief executive officer of the Mortgage Bankers Association and former head of the FHA said, "The last thing we need is anything that shakes the confidence in a softly recovering housing market," "If it's a short-term shutdown, it's a story about these employees put out of work. If it's long term, it's a broader story about the adverse impact to the economic recovery."
The information below is based on NAR staff review of agency agency contingency plans for the current shutdown and past experience with previous shutdowns and near-shutdowns.
for more info: http://www.realtor.org/articles/government-shutdown-updates
Internal Revenue Service (IRS) 
The IRS is closed and has suspended the processing of all forms, including tax return transcripts (Form 4506T). These transcripts are required for many kinds of loans, including FHA and VA, so delays can be expected if the shutdown is protracted.
Social Security Administration (SSA)
The Social Security Administration is closed and has suspended most customer service functions. According to the SSA Contingency Plan, verifying Social Security numbers through the Consent Based SSN Verification Service will also be suspended during the shutdown, a further complication for mortgage processing.
Federal Housing Administration
HUD's Contingency Plan states that FHA will endorse new loans in the Single Family Mortgage Loan Program, but it will not make new commitments in the Multi-family Program during the shutdown. FHA will maintain operational activities including paying claims and collecting premiums.
VA Loan Guaranty Program
Lenders will continue to process and guaranty mortgages through the Loan Guaranty program in the event of a government shutdown. Expect some delays during the shutdown.
Flood Insurance
The Federal Emergency Management Agency (FEMA) confirmed that the National Flood Insurance Program (NFIP) will not be impacted by a government shutdown, since NFIP is funded by premiums and not tax dollars. Changes to the flood insurance program scheduled to take effect on Oct. 1 will be implemented as scheduled.
Government Sponsored Enterprises
Fannie Mae and Freddie Mac will continue operating normally, as will their regulator, the Federal Housing Finance Agency, since they are not reliant on appropriated funds.
Treasury
The Making Home Affordable program, including HAMP and HAFA, will not be affected as the program is funded through the Emergency Economic Stabilization Act which is mandatory spending not discretionary.
---
Filed Under: Commentary
Tagged with: government shutdown, housing market, Mortgage, Mortgage Rates, shutdown