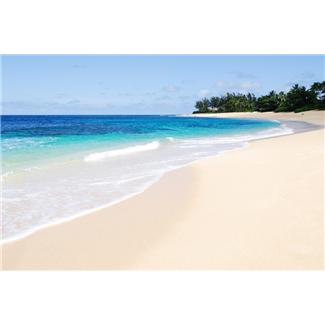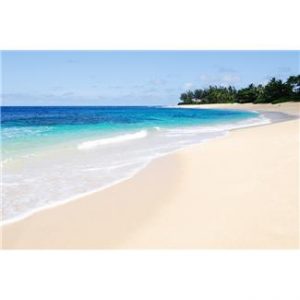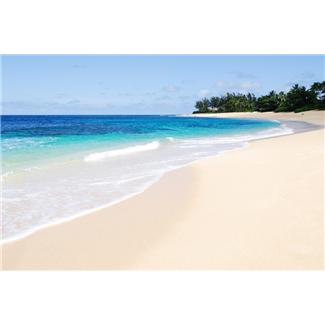 While the headlines are full of news about rising real estate prices, there are still a number of beach resorts where prices on houses, bungalows and condos are still falling or flat.  Here are five of the best remaining destinations for real estate deals.  Check them out, and hurry. These bargains won't last.
Virginia Beach, VA.  Prices are still falling in Virginia Beach and list prices are off 3.78 percent on the year according to Realtor.com's April data.  However, the average home is selling in just 78 days, a sign that demand is strengthening as the summer approaches.
With the spring market, Virginia Beach's home resale inventories increased. Distressed properties such as foreclosures and short sales decreased as a percentage of the total market in May. The median listing price in Virginia Beach went up from April to May. There were a total of 61 price increases and 378 price decreases.
Brokers in the area report a strong buyer's market in Virginia Beach, Chesapeake and surrounding cities. Buyers are scooping up some great deals and getting all their closing costs paid in full.  Plentiful foreclosures and short sales still bringing down home prices in most areas, reports Chris Carlson of Hampton Roads Realty Pros.
But agent Catherine Kowalsky of Rose & Womble Realty reports that inventories are decreasing. Sellers are still assisting with closing costs but it is moving towards a sellers' market.
Myrtle Beach, SC.  Two years ago Myrtle Beach got clobbered by a double whammy of waves of foreclosures and high unemployment.  The median sales price of Horry County houses peaked in 2007 at $223,650, and has declined each year since with today's home price estimated near 2004 levels at $161,000, according to a report from SiteTech Systems, a local company that tracks the real estate market.
Prices were inflated based on an artificial demand, there were relaxed underwriting standards, unemployment was on the rise, and the economy took a downturn, said Todd Woodard, president and chief operating officer of SiteTech Systems. That caused a growing number of homeowners to go underwater. Home values in the city, weakened by a backlog of foreclosures, fell an average of 5.7 percent last year, marking the fourth straight year of decline and further straining local tax revenues.
Myrtle Beach's market is far from healthy.  Today the median priced home listed in Myrtle Beach's MLS is $275,000.  Prices are down 1.61 percent on the year through April and the average listing is 160 days old, twice the national average.
Tallahassee, FL. 
To read the local reports, Tallahassee sounds like it's headed in the right direction fast.  Sales are up 39 percent over a year ago.  Inventories are down a modest 8 percent—enough to help prices along but not enough to light a fire like some other Florida markets.  As a result, the median list price, $149,900 on Realtor.com in April, is virtually even with last year when it was down 16 percent from 2011.  So Tallahassee makes our list of bargain beach resorts, but hurry.
The average sales price of homes and number of homes sold both spiked over 10 percent for the month and over 20 percent for the year, according to the Tallahassee Economic Index in April.
Mobile, AL
With Dauphine Island, Orange Beach and Gulf Shores just a short drive, Mobile offers a wide variety of housing options at prices that make its beaches affordable.  Because Mobile is located near two bodies of water — Mobile Bay and the Gulf of Mexico — travelers have a few beach choices.  At a median list price of $182,900 according to Realtor.com and a median age of inventory at 104 days, homes are selling 23 days slower than the national median.  Its inventories have started to decline, and are down over 6 percent from a year ago, but prices have yet to rise.  Mobile's median home prices are below the national median and are still falling slightly.  In Baldwin Country, which borders both Mobile Bay and the Gulf and is home to leading resorts like Fairhope,  Gulf Shores and Orange Beach, prices are actually lower than in Mobile, at a $179,000 median, according local brokers.  Prices are up a little at 2.29 percent in May, which is normal in the spring and early summer, and inventories are down less than one percent.
Corpus Christi, TX
Padre Island's famous beaches and the Padre Island National Seashore are just a short drive from downtown Corpus Christi, where prices are still very reasonable for a leading beach destination.  Like most Texas markets, Corpus Christi did not suffer greatly during the housing downturn, nor has it experienced rapid price increases recently.  At a $169,900 median list price, prices are exactly where they were a year ago, according to Realtor.com, while the national median list price has risen 3.12 percent during the year.  However, conditions are changing.
Prices are poised for a rebound.  Corpus Christi's inventories are down a whopping 18.23 percent below a year ago, according to Realtor.com.  According to the Real Estate Center at Texas A&M, Corpus Christi has only a 5.6 months' supply of homes in April, the lowest it's been in the spring buying season since 2005.  Low inventories will put pressure on prices as demand builds.  The Corpus Christi Association of Realtors reported a 14.87 percent increase in sales and a 9.10 percent increase in prices in the first quarter.  Look for listing prices to rise with the thermometer this summer.
---
Filed Under: Commentary
Tagged with: buying a new home, resorts, vacation homes