2013 Economic Year in Review by Steve Viuker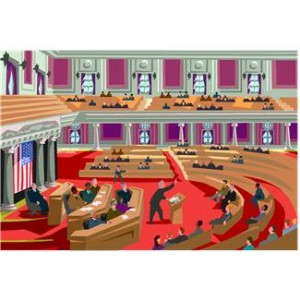 It goes without saying that the US economy has not had a completely smooth year in recent memory. This years highlights range from big mortgage settlements to the infamous government shutdown.
Mortgage settlements
J P Morgan Chase reached a $13 billion settlement with federal and state agencies regarding the bank's mortgage-securities business. Officials at the U.S. Justice Department, New York Attorney General's Office and other agencies that are part of the settlement have said the deal could serve as a framework for resolutions with other lenders facing litigation. Bank of America Corp disclosed last month that a U.S. attorney plans to recommend that the DOJ file another civil lawsuit against it over similar issues.
Janet Yellen as New Fed Head
"She makes an argument on the merits and she sticks with it," said Alan Blinder, an economics professor at Princeton nominated to the Fed alongside Ms. Yellen in 1994. If confirmed, Ms. Yellen would become the first woman to lead a major central bank. She is 66, seven years older than Ben Bernanke. Yellen, is described by one colleague as a "small lady with a large I.Q and her personal style more closely resembles Mr. Bernanke's soft-spoken manner.
Mel Watt to FHFA
The Senate confirmed Rep. Mel Watt to be the next director of the Federal Housing Finance Agency. Watt will take over FHFA as both the House and Senate work on legislation to get rid of Fannie and Freddie and develop a new housing finance system. The two companies were taken over in September 2008 and received $187.5 billion in taxpayer bailouts. As the housing market has recovered, Fannie and Freddie have sent record profits back to taxpayers and by early next year they are expected to return to the government as much money as they received in bailouts. Under the terms of the bailout, they will remain under government control.
Sandy Aid
On January 29, 2013, President Obama signed into law the Sandy Recovery Improvement Act (SRIA) of 2013 and the accompanying Disaster Relief Appropriations Act, 2013. The law authorizes several significant changes to the way FEMA may deliver federal disaster assistance to survivors.
They include:
Grants for public assistance permanent work projects on the basis of fixed estimates for the timely or cost-effective completion of work.
In-lieu contribution on the basis of estimates for repair, restoration, reconstruction, or replacement of a public facility and management expenses;
Consolidating the repair, restoration or replacement work on damaged facilities as a single project based upon estimates adopted under the procedures;
However, untold numbers of people in numerous Northeast communities remain homeless by the historic 2012 storm.
Government Shutdown
On Sept. 20: The Republican-led House voted to keep government funded through Dec. 15, but only if the president agrees to defund the 2010 Affordable Care Act.
Sept. 30: The Democratic-led Senate rejects that reworked House proposal. The House GOP asks that the president delay for one year Obamacare's "individual mandate" to buy health insurance; and that the president require Congress and its staff to pay unsubsidized health insurance costs.
Oct. 1: Commence (partial) government shutdown. 800,000 federal workers furloughed.
Oct. 11-14: Senate Majority Leader Harry Reid and Minority Leader Mitch McConnell begin talks on extending the debt limit and reopening the federal government.
Oct. 16; Reid and McConnell announce they've come to a deal to temporarily halt the government shutdown until Jan. 15, 2014, and extend the debt limit until Feb. 7, 2014.
Oct. 17: President Obama signs the deal into law.
Housing recovery
This week, homebuilders rallied after the Fed said it may hold interest rates near zero even if unemployment falls below the 6.5 percent rate. An S&P index of homebuilders rallied 4.2 percent as all 11 members advanced. The Fed's low interest rates have prompted consumers to buy homes or refinance existing mortgages, sparking a recovery in the housing market that was at the center of the financial crisis. Data today showed builders broke ground on more homes in November than at any time in over five years as growing demand helped the industry overcome rising U.S. mortgage rates.
But says David Dayen of Salon: "What has been generally recognized as a housing recovery has much to do with a spike in all-cash sales. That comes from two sources: wealthy foreigners picking up homes in America, and institutional investors scooping up properties in communities hard-hit by the housing bubble, with the plan to turn them around for rent.  As financing became less affordable. potential first-time homebuyers, increasingly debt-burdened and job-insecure, have delayed big purchases, leaving the market to those with cash; raising questions about the durability of a housing recovery based on rich people and bargain-hunting investors."
---
Filed Under: Commentary
Tagged with: economy, FHA, FHFA, janet, yellen