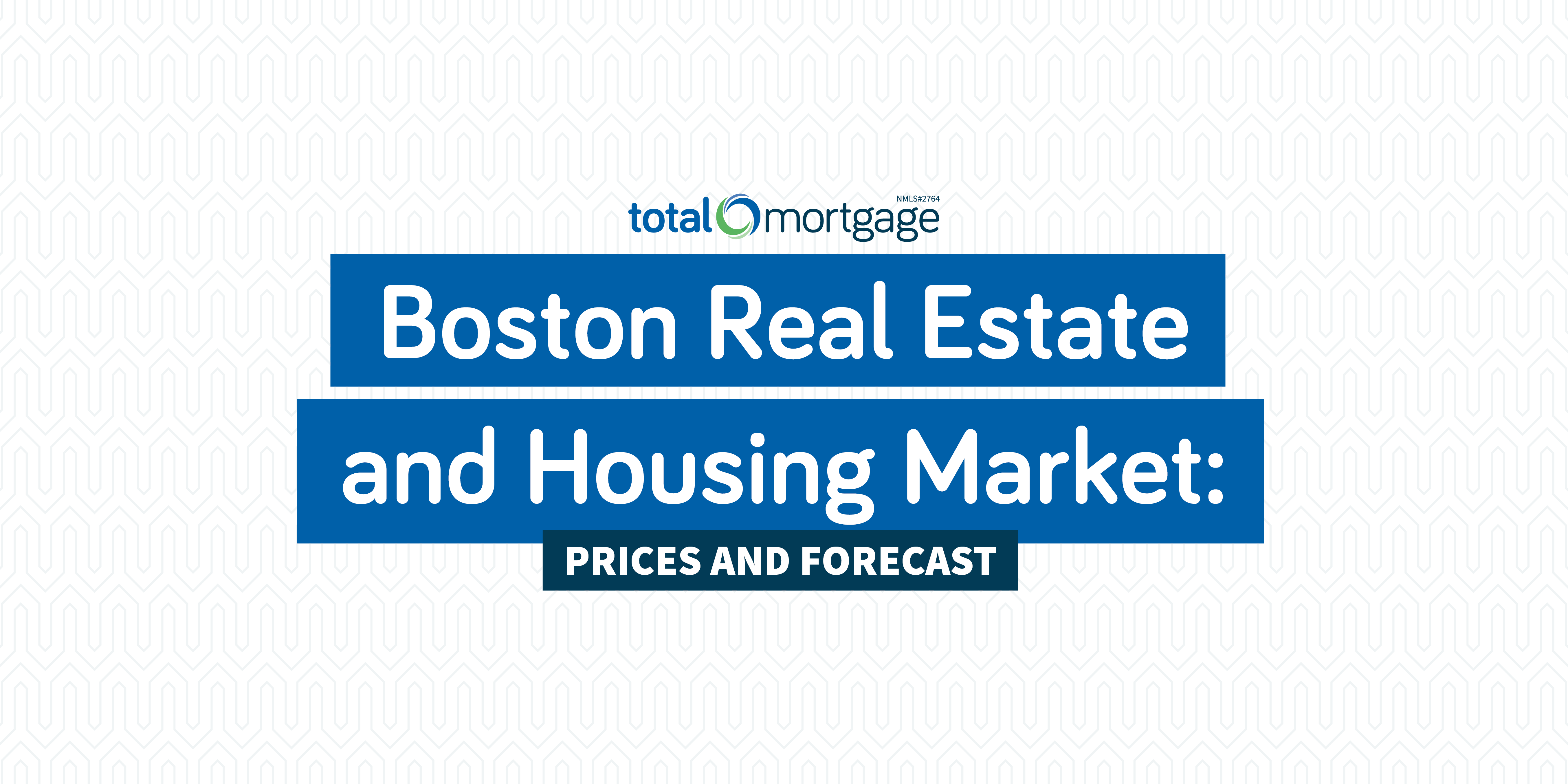 Boston is one of the hottest real estate and housing markets in the United States. However, even Boston experienced a slowdown in 2022 after the housing market faced several headwinds, making it more challenging for potential homebuyers to afford an increased down payment and mortgage.
As a result, price growth has been weak while homebuyers and sellers alike have often remained sidelined. According to CoreLogic's deputy chief economist, Selma Hepp, home value growth rates in Boston declined to 10% annually compared to 13-14% with expectations for a steeper drop by year-end.
Rising interest rates, high inflation, and a looming economic recession heavily affected Boston's housing market in 2022, and many want to believe that the worst is over. The outlook for the Boston real estate market in 2023 is looking up, with a potential recovery in sight, though it isn't expected to unfold overnight.
The Current State of Boston's Housing Market
Even Boston's white-hot housing market has cooled down, along with most of the U.S. real estate market.
In the state of Massachusetts, just over 3,800 single-family homes were sold in November, down nearly 30% compared to last year's levels, a report by The Warren Group reveals. Condo sales fell slightly more than 20% compared to last year's 1,663 units per month. In the face of these market dynamics, prices still managed to increase.
We see
New listings in the state of Massachusetts dropped close to 19% in the period
Closed sales for single-family homes fell almost 17% in the same period.
It was a similar scenario in the greater Boston area. The Greater Boston Association of Realtors reveals that Eastern Massachusetts has followed a similar trend as the state, suffering a decline in home sales. GBAR President Melvin A. Vieira Jr. blames soaring inflation and rising interest rates, both of which have weakened consumers' buying power and resulted in weakened demand.
In November 2022, Eastern Massachusetts experienced a 30% decline in sales across single-family homes and condominium units, while multi-family homes suffered a steeper 33% sales decline vs. year-ago levels.
For the most part, Boston's average home price is trending lower, too. Values in the following neighborhoods have fallen accordingly:
Peabody: down 2.4%
North Reading: down 2.2%
However, there are some towns bucking the downward trend. Prices in the following Boston neighborhoods have risen accordingly:
Needham: Up 3.1%
Dover: Up over 1%
Wellesley: Up over 1%
Why Is Boston's Real Estate Market One of the Hottest in the Country?
The Northeastern United States in general is a white-hot real estate market. The Boston real estate market, in particular, is one of the hottest around. For one, it is the capital of Massachusetts, making it home to many universities, government buildings, and thriving businesses.
The city is an extremely popular destination for both homebuyers and renters, resulting in some of the highest-priced properties in the industry. Boston attracts professionals and high-net-worth individuals looking to make the northeast home.
Let's explore why Boston is one of the hottest housing markets in the country in more detail!
Average Salaries
The average salary in the city of Boston is $84,000 annually. In addition, the cost of living is over 50% higher than average in the United States. Therefore the city attracts professionals who can afford to live in this high-priced city, such as software engineers, data analysts, and more.
Professionals Moving to Boston Suburbs
However, there is also a trend of professionals flocking to the suburbs, which has benefited homebuyers in the city of Boston. This trend has resulted in higher housing inventory levels, more stable prices, and fewer irrational bidding wars for homes.
Millennials Flocking to Boston
Millennials are also making their way to Boston, representing the largest cohort of homebuyers in the city. Younger home buyers prefer the action that the city has to offer compared to the suburbs and therefore are increasingly choosing to make Boston their home.
Forecast for Boston's Real Estate Market: What to Expect
If 2023 is anything like 2022, the Boston real estate market should follow in the direction of the broader Massachusetts and U.S. housing markets. If there is a recovery ahead for the economy in 2023, that bodes well for Boston's real estate market.
Let's explore some of the Boston housing market predictions to get an idea of what to expect in the new year.
Home Sales
According to Realtor.com, Boston home sales are expected to decline in 2023, but only slightly. The company expects that sales will fall fractionally, not even by half a percent, in the new year. So home sales should remain relatively stable.
Housing prices
Home prices are a different story. House prices for Boston are expected to rebound and rise by 9.5% in 2023 vs. 2022 levels, also according to Realtor.com.
Price Negotiations
According to real estate agent Livia Monteforte with Compass Real Estate, price negotiations are returning to Boston's real estate market, which bodes well for buyers in 2023. By the same token, Monteforte says that "irrational" bargaining tactics in the local market are fading.
Should You Invest Now?
Based on the latest Boston real estate forecasts, home prices are likely to increase in the new year while sales should stay almost flat. As a result, you might want to jump in now while housing prices are generally lower.
Once the economy begins to show signs of recovery, and the Fed has taken its foot off the interest rate gas pedal, demand is likely to return, which would probably send home prices in one direction — higher. If the Fed decides to remain on its interest rate increase trajectory, then you might want to lock in your rate sooner than later in case they go higher.
While there are Boston housing market predictions available, there is no telling with 100% certainty the condition of the market one year from now.
Total Mortgage is Ready to Help
If you are in the market for a new house in the Boston area, Total Mortgage has offices and loan experts available to help you navigate the unique Boston housing market.
Our mortgage bankers can help find the loan that is best suited to your needs. Find a mortgage expert in your neck of the woods today and move closer to your goal of home ownership in the Boston housing market.
---
Filed Under: Uncategorized