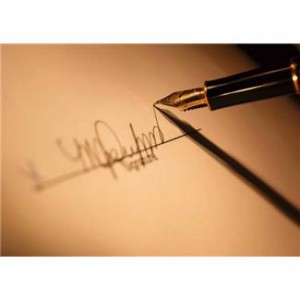 If you're buying a new home or refinancing your current mortgage in the next few months, you're going to see a new mortgage disclosure form.  The new, easy-to-to understand closing form from will disclose virtually every cost involved in taking out a mortgage or buying a home.  The new form will show costs ranging from property taxes to closing costs required at settlement.
For the first time, mortgage transaction costs will be listed in a single disclosure for easier comprehension.  Lenders are required to provide estimates not only for costs they will charge borrowers, but also estimates for services provided by third parties like title insurance and settlement fees.  These are called "good faith estimates" because the final cost charged to borrowers cannot exceed the lender's good faith estimates by more than 10 percent or lenders are liable to pay the difference.
Lenders must provide a borrower a good faith estimates within three days of receiving his or her application for a mortgage.  Knowing all closing costs well in advance of settlement ensures there are no unpleasant surprises at the settlement table, which is why the Consumer Protection Finance Bureau calls the new forms "know before you owe".  However the new form for closing services, called a Loan Estimate, does more than keep borrowers informed.  It also actually empowers borrowers to save money on closing costs— as much as several thousand dollars—by shopping for services on their own to find costs below their lenders' good faith estimates.
There are only a limited number of mortgage services that a borrower has control over, but shopping for the best rates can still result in significant savings.  All the costs are clearly shown on the Loan Estimate form, which separates the costs the borrower will pay for the loan into several categories: Origination Charges, Services You Cannot Shop For, and Services You Can Shop For.
Origination charges are the lender's costs for making the loan.  In an annual survey of costs, Bankrate.com found that these fees can vary significantly from lender to lender, even when costs are compared in the same city. Don't be surprised if one lender charges $2,000 to originate a loan and another offers the same loan for $1,000.  The only way a borrower can control these costs is to apply for mortgages with different lenders and compare the Loan Estimate forms they receive.
Some of the services that borrowers have no control over are provided by third parties and ordered by lenders.  These include the costs of appraisals and credit reports.  Lenders are now required to provide borrowers a copy of the appraisal, but the borrower has no say over which appraiser to use and how much the appraisal will cost.
Two costs that borrowers control are title insurance and settlement fees.  Shopping the quotes for these services can result in significant savings.  Costs charged by title insurers and settlement providers can vary by several thousand dollars.  Estimated charges and terms must be good for at least ten business days from the time the GFE is provided to give the borrower a chance to compare other vendors.  In some cases, a borrower may decide that he will use the lender's provider, and should notify the lender within the ten day time period in order to lock in the estimate.
Lenders are only required to provide good faith estimates for closing services that are required for the loan.  Borrowers may incur other costs in the closing process.  At the time of closing, they are listed as Other Costs on the Closing Disclosure form, which is another new disclosure form that will be in use soon.  These optional closing services include home inspection, surveys, mold inspection, HOA dues, home warranty, and radon inspection.
In 2012 Bankrate found that the average cost to close on a $200,000 mortgage in the United States is $3,754, down from $4,070 in 2011 and about the same as $3,741 in 2010, when good faith estimates took effect.  By doing a good job of using the new form to shop for services where possible, borrowers can reduce the cash they will need to spend at closing.
Tips for managing closing costs:
Review the good faith estimates included in the Closing Disclosure form you receive from your lender as soon as you receive it.
Zero in on the largest costs you will incur among the estimates in the Services Borrower Did Shop For category.
Shop around for alternatives that provide comparable service at a lower price.
Notify your lender within ten days if you choose to use a different vendor.
The new Loan Estimate and Closing Disclosure forms were originally scheduled to go into service January 27, but they were delayed to give mortgage lenders time to prepare for them.  Now they are expected to take effect early in 2013.
Steve Cook is managing editor of Real Estate Economy Watch, which was recognized as one of the two best real estate news sites of 2011 by the National Association of Real Estate Editors. Before he co-founded REEW in 2007, he was vice president of public affairs for the National Association of Realtors. In 2006 and 2007, he was named one of the 100 most influential people in real estate.
---
Filed Under: Borrower Tips
Tagged with: CFPB, closing costs, consumer tips, good faith estimate, Mortgage, mortgage disclosure