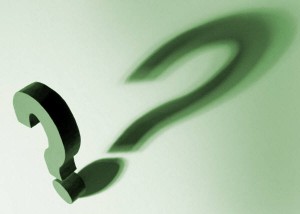 In a word: greatly.  Two of the biggest factors in determining your mortgage rate are your credit score and the amount of equity you will have in your home after a purchase or refinance.
Your home equity is expressed in a ratio known as your "loan-to-value ratio" (LTV). LTV is determined by dividing the amount you owe on your mortgage by the value of your home. For instance, a person who is trying to refinance a home with $160,000 remaining on their mortgage and a home value of $200,000 will have an LTV of 80%. Although different investors have different lending guidelines, as a rule of thumb, as your LTV decreases you become eligible for better interest rates, at least up to a certain point (again, your credit score will also impact your rate).
The situation is much the same for a home purchase. In this case we would take a look at the value of the house, the amount of money that you have for a down payment, and the size of mortgage that your would need. If you are purchasing a $200,000 home and have $40,000 for a down payment, you will need a mortgage of $160,000 and would have a resulting LTV of 80%.
Depending upon the investor and the loan program, having an LTV above a certain threshold will cause your rate to dramatically rise or make you entirely ineligible to purchase or refinance a home. It's worth noting that there are many government programs designed to let those with a lack of home equity or a small down payment to refinance or purchase a home, so you shouldn't necessarily assume that a high-LTV will make you ineligible for a new mortgage.
---
Filed Under: Borrower Tips
Tagged with: home equity, Mortgage, Mortgage Rates