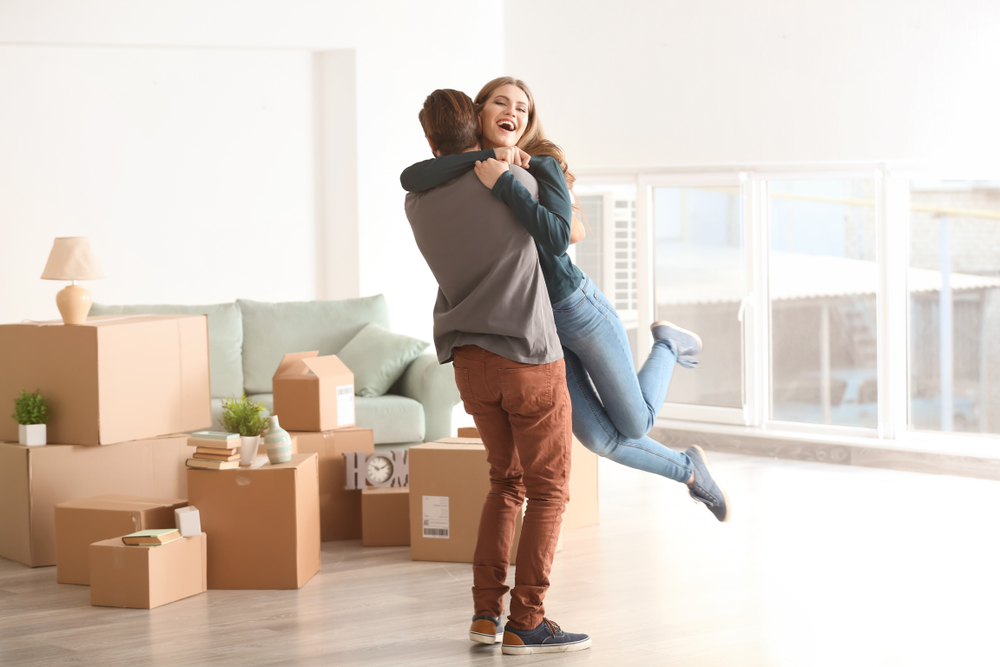 Shopping for a new home when you already have a home can be a nail-biting process, as you work to decide how you'll time things so that you don't have to pay two mortgages. Even if you could afford to swing the extra expense for a few months, lenders may be hesitant to loan money when you already have such a large debt.
Yet every day in this country, people buy homes while still living in a home. Lenders realize that homes still may take a while to sell and, in some cases, will work directly with buyers to help them easily make the move.
Contingency Clause
A contingency clause stipulates in your contract that your purchase of a new home is contingent on a certain event occurring. When you put a contract on a home, you can make it contingent on the sale of your existing home. The seller of that home has the right to reject the contract or build in a set number of days that the contract will be voided if the buyer's home hasn't sold.
Bridge Loan
If you've been counting on the sale of your existing home to finance the down payment on a new home, a bridge loan may be an option. The lender will work to determine if you can afford to pay two mortgages until your home sells, however, and many borrowers won't qualify to do that.
Pay Two Mortgages
Most people couldn't afford to pay two mortgages for an extended period of time. Even those who can will likely run into issues if the lender feels concerned that the homeowner doesn't have the income to handle it. If the home ends up lingering on the market for years, a homeowner may end up selling the home at a loss just to get out from under the mortgage.
Stay with Relatives
While staying with someone else for a time may not be the most desirable option, it will help a family save money. Once the existing home sells, the family could put items in storage and move in with family while they search for a new home or wait for the day they can move in.
Rent Existing House
If you than 20 percent saved for a down payment on a new home, renting may be an option. Be prepared to undergo enormous scrutiny during the approval process as a lender works to determine that you can afford to swing both mortgage payments if the home goes unrented for a time.
Sell, Then Buy
If you haven't yet narrowed down your choice of homes dramatically, one of the best options is to put your home on the market and wait for it to sell. You'll have a limited amount of time to find a house and put a contract on it. Working the timing out can be tricky, but if you can handle it, you'll be able to gracefully move from one house to another.
Moving from one home to another can be complicated, but these options give you flexibility. Check with lenders to see what they recommend for your particular situation before putting your home on the market and you'll likely find the best course of action for your family.
---
Filed Under: Borrower Tips, Buying/Selling, How-to
Tagged with: buying home while selling another, buying home while selling current home, home purchase, homebuying