Broker Tips for Home Buying by Steve Viuker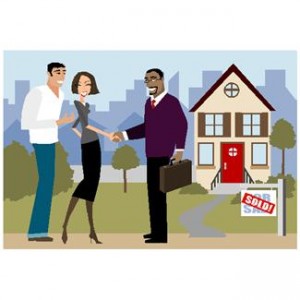 Buying a house is like playing in the Super Bowl. It's take strategy and keeping track of the details to come out a winner. Maggie Keats is a licensed real estate broker with Douglas Elliman Real Estate in Long Island community of Port Washington. She deals with every type of client; including those looking for the 'Gatsby-type of lifestyle that took place right in her backyard many decades ago in the town of Sands Point.
Keats gave totalmortgage.com some tips regarding home buying.
Budget:  It's critical to work with a real estate agent who understands the FINANCE or BUSINESS of real estate.  It is not only the amount of the mortgage that matters but the rate because that will factor greatly into monthly payments.  3 things to take into account are home price, TAXES, and mortgage interest rate.  Recently worked on a deal where the seller wanted a delayed close and we were able to negotiate a potential buy-down on the rate by the seller to accommodate his needs and protect the buyer's budget.  While it is the job of a mortgage broker to prepare and provide a "Good Faith Estimate" of closing costs,  a good real estate broker will also prepare his or her customer for what can be expected.
Others:  Village Taxes– sometimes a buyer will research school and general  taxes on a county website.  A house that is in an incorporated Village will also have Village taxes and these can be significant.  Some brokers are lax (and frankly, negligent) about not reporting full taxes — it is essential to the overall budget to understand.  Home Owners Insurance is another issue.  If a house is within  a certain distance of the water, for instance, flood insurance may be required by a lender.  Homeowners' Association fees, Condo fees, etc. also must be calculated, as must monthly upkeep.  I always ask sellers to give me their average costs for utilities, landscaping, other maintenance so that I can inform potential buyers what it will cost to "run the house".  All of these elements SHOULD go into establishing a budget.
Location:  I find, with most of the buyers with whom I work, strength of SCHOOL DISTRICT is the first criterion.  Commute to NYC #2 and then what the community has to offer.   In Port Washington over the last 12-18 months, I have had multiple customers whose number one criterion (after selecting their location) was walkability to town, train, playground etc.  These are buyers who have gotten used to the conveniences of an urban lifestyle and aren't ready to give it all up in the burbs.
Personal tastes: very often buyers end up with homes nothing like what they "thought" they wanted.  Essential to keep an open mind and "kiss a lot of frogs" —  Regardless of personal taste, the adage that is truest is location ,location…  you can always change a house.  You can rarely change a location.
for more info:
---
Filed Under: Borrower Tips, Commentary
Tagged with: home buying, home buying tips, real estate, super bowl, tips real estate