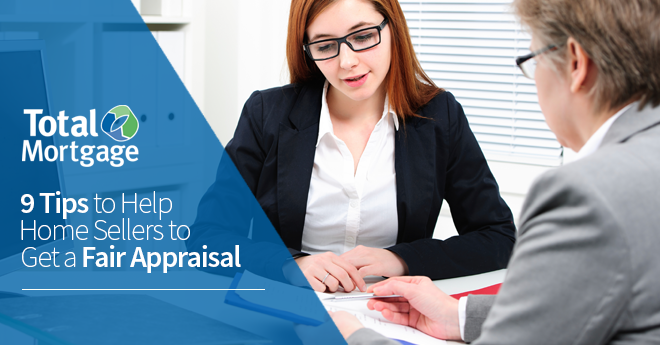 Appraisals probably kill more home sales than any other factor. For buyers, low appraisals can put the home of their dreams out of their price range. For sellers, low appraisals can cost a sale or force them to settle for less than the buyer's offer. For both sides, appraisal problems can delay closing.
Appraisals are required by lenders to be sure the amount they are lending is not more than the value of the property, which is the collateral on the mortgage. When appraisals come in below the amount of the loan, buyers must come up with more cash or sellers have to agree to take less or the loan won't be approved.
In December, the National Association of Realtors reported about 33 percent of Realtors had a problem with an appraisal in the previous 3 months. Approximately 10 percent reported that appraisal problems led to contract cancellation; about 10 percent reported a delay as a result of an appraisal problem, and almost 13 percent reported that the appraisal problems led to lower prices.
Appraisals are based on the value of comparable sales near the property to be financed. During times of fewer sales, as we've seen in the past six years, appraisers have fewer recent sales to use as comparables, and their appraisals may reflect much older transactions than in busy times. Moreover, in recent years large numbers of foreclosures and short sales have flooded many markets. These sell at a 20 to 40 percent discount below "full price" homes, making it difficult for appraisers to find full price homes in their calculations.
As the housing recovery slowly takes hold and the volume of home sales increase, problems related to low appraisals hopefully will lessen. With more sales taking place, appraisers will have more current "comps", or comparable transactions to use in their calculations. However, many critics blame problems with appraisals on recent changes in the appraisal industry.
Increasingly lenders are using appraisal management companies rather than individual appraisers, and critics charge they often use inexperienced appraisers or out-of-town appraisers who don't know local markets. The Title Appraisal Vendor Management Association (TAVMA), however, says appraisers working for the nation's largest appraisal management companies have more than 15 years of experience appraising residential properties and drive an average of only 13 miles in urban and suburban areas to appraisal jobs.
In the best of times, however, appraising is a thankless job. Sometimes unrealistic buyer and seller expectations put great pressure on appraisers. Some 75 percent of homeowners believe their homes are worth more than their recommended agent listing price, while 63 percent of home buyers believe homes are overpriced, according to a survey of Realtors.
Though they may have differing views of a property's value, both buyers and sellers have a vested interest in getting an accurate, timely appraisal. Here are steps they can take to improve the chances they will avoid appraisal problems.
Top Tips for Sellers:
1. Don't rely on valuations from Zillow, Home Gain or other Web sites. The automated valuation models, or AVMs, are only estimates based on a limited amount of information and not nearly accurate enough for pricing your home and establishing value.
2. Ask your real estate agent to prepare a free CMA, or competitive market analysis, or a broker's price opinion (BPO) of the property before you solicit offers.
3. Even better, hire your own appraiser to appraise your home before you list it. Hire the best appraiser you can find; the lenders' appraiser will later find it hard to differ with his work. Review the appraisal; carefully to make sure it is as accurate as possible; ask for new comps and make sure they have all taken into account all your improvements (see 6 below). After all, he's working for you.
4. Once you know what to expect when a lender conducts an appraisal, price your home accordingly. If you know you are over the appraisal, don't be surprised if the lender's appraisal comes in below your list price.
5. Before the appraiser comes to look at your home, get it looking good. Putting things away makes the rooms look bigger. Mow the lawn, tidy up the closets, make any necessary small repairs, vacuum and polish the wood floors, wash the windows, and paint the hallway before your appraiser arrives.
6. Prepare a list for the appraiser of all the major interior and exterior improvements that you have made to the house, along with price. Include driveway, landscaping, roofs and gutters, patio and deck, appliances, heating and cooling systems, plumbing and electrical, structural, remodeling and additions.
7. Have your real estate agent present for the appraisal. Talk the appraiser through the list when he arrives. Leave him alone as he does his own inspection.
8. Before he leaves, give him a copy of the appraisal you had done. This provides him a frame of reference and also lets him know that he will need hard evidence to differ from your appraisal.
9. Review the lender's appraisal thoroughly to make sure that all the basic facts are correct: square footage, features of the home, number of rooms, etc. If you find mistakes, call the appraiser and ask to have them corrected. If the appraiser refuses to make the corrections, file a complaint with your state's real estate appraisal board.
---
Filed Under: Borrower Tips